Isn't he a dapper fellow? I bought this wonderful Toby jug from one of my favorite dealers in the UK, who always manages to find unique examples of inventive repairs.
This nifty pearlware pottery jug, which stands 10 inches high, was made in England, c.1820. Toby is holding a jug of his own, inscribed "Success to our wooden wall", which refers to the wooden ships of the British Navy, protecting the British shores from invasion.
At some point in its early life, Toby's tricorn hat broke off and its remains were chipped away to make room for a replacement. A skilled tinsmith carefully created a fully dimensional top hat which also acts as a lid. Although chipped, cracked and battered about, our friend Toby looks pretty sharp donning his new, updated hat.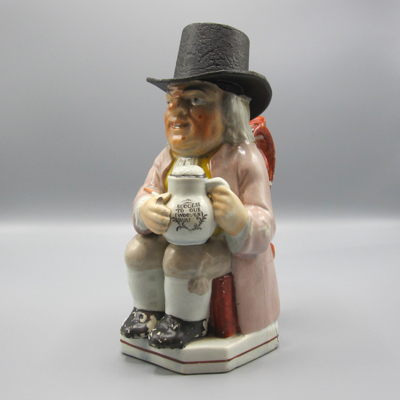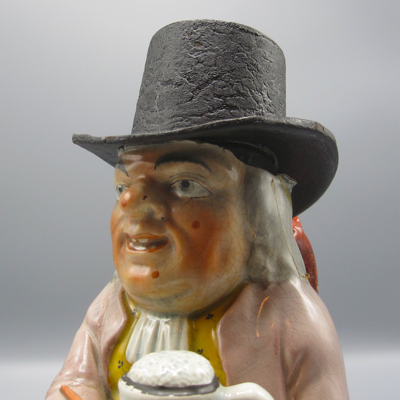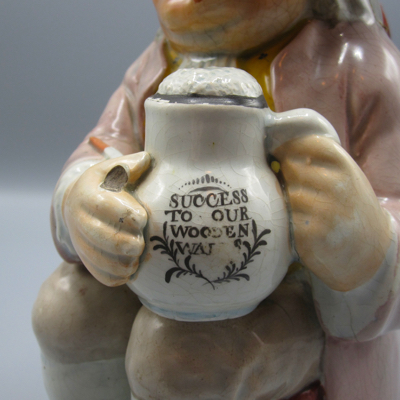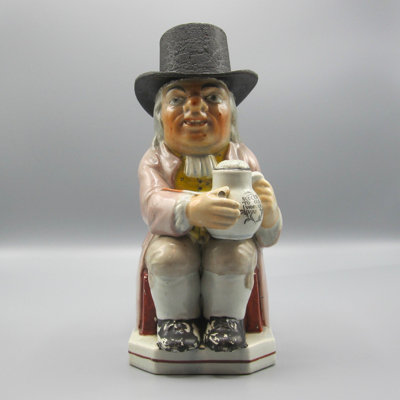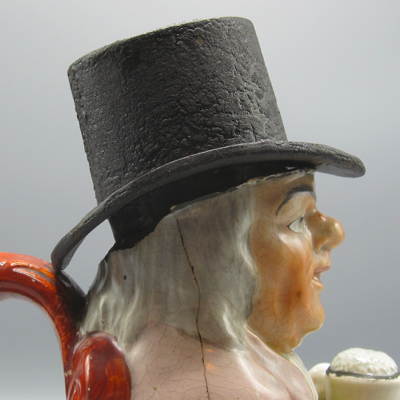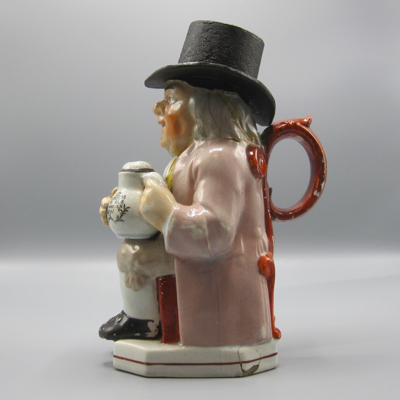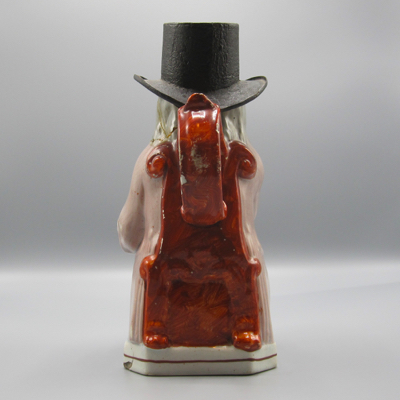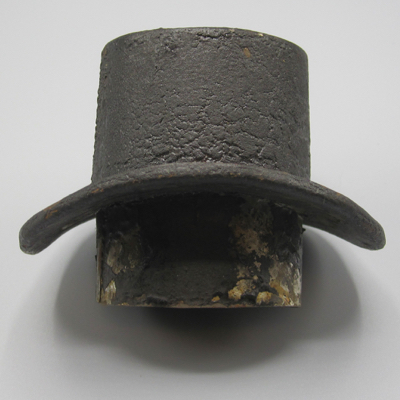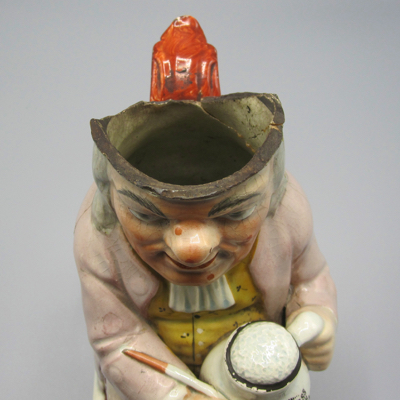 This Toby jug of identical form still maintains his original tricorn hat.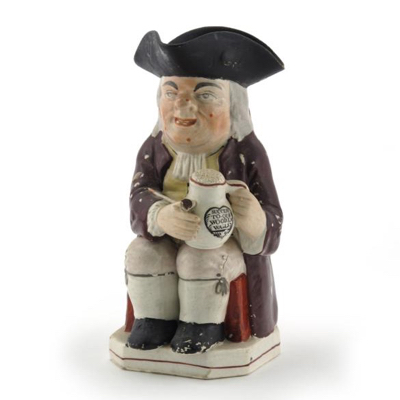 Photo courtesy of Woolley & Wallis
Tags: commemorative, English, metal lid, pottery