For those of you who enjoyed seeing the inventive repairs I posted in part 1, here are more examples. Same intro, new photos.
In May 2016 I traveled to Dresden, Germany, to see the world renowned ceramics collection at the Staatliche Kunstsammlungen Dresden, Porzellansammlung, located in the Zwinger, Dresden's magnificent palace. Not only did I see the jaw-droppingly gorgeous ceramics, sumptuously displayed in various rooms and hallways of the palace, but I was given a private tour by Heike Ulbricht, conservator of ceramics. Ms. Ulbricht was most generous with her time, spending over 2 hours showing me early repairs sprinkled throughout the collection, and giving me a peek at pieces she and her colleagues were currently working on. Only about 10% of the collection is on view to the public so I was thrilled to witness the astonishing collection of over 20,000 examples, kept cool in underground vaults below the great halls of the palace.
Please take a look at Inside the Zwinger Palace vaults, part 1,  previously posted and containing more examples from the collection.
Painted carved wood figural lid finial on a baluster form covered jar.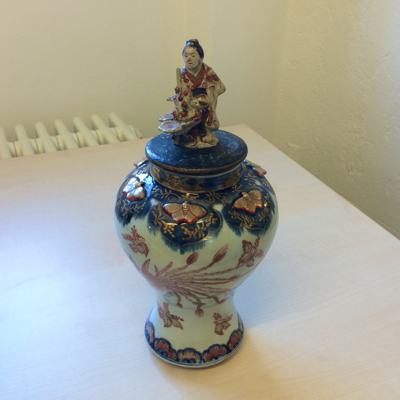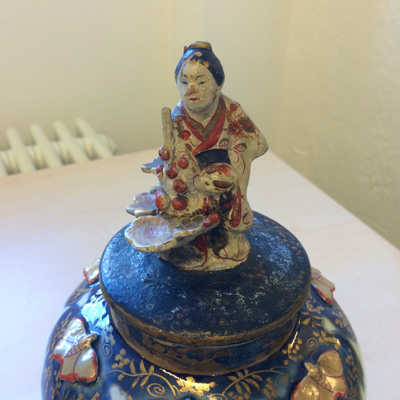 The original porcelain finial.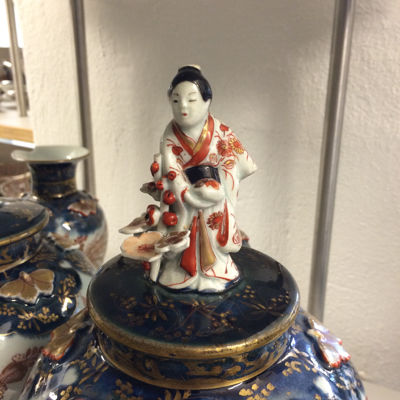 Painted plaster replacement lid finial in front, with 2 "perfect" examples at rear.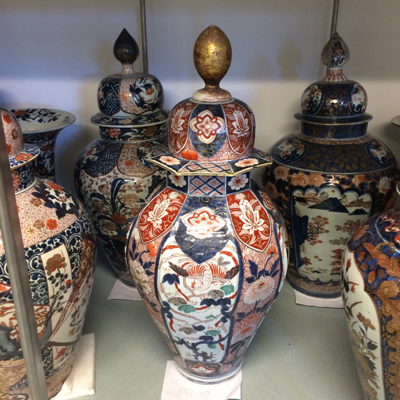 Covered jar with resin replacement bird finial on lid.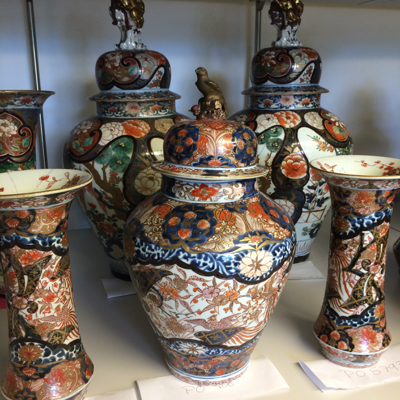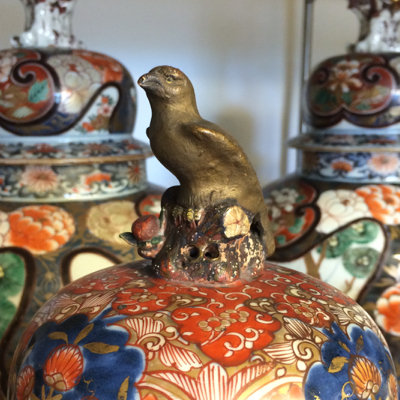 Faience replacement lid matches the hexagonal porcelain covered jar beautifully.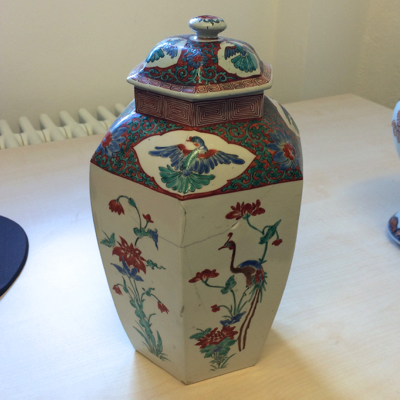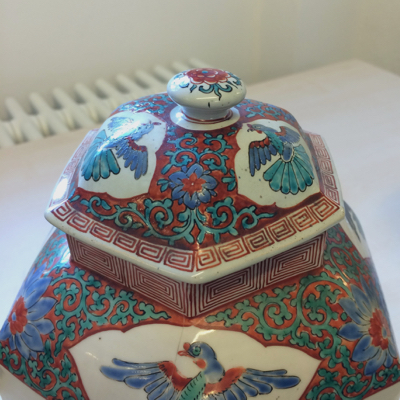 A pair of vases, one with a replacement lid and the other with a bronze replacement lid finial.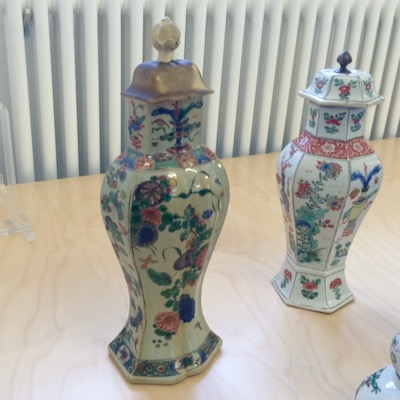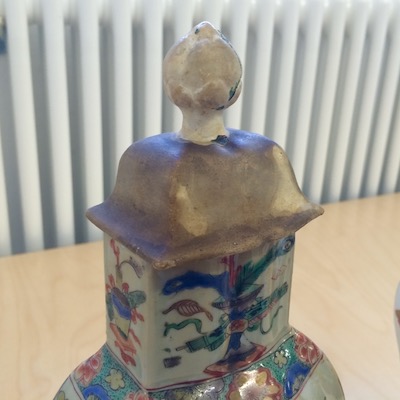 Teapot with bronze replacement lid finial in the form of a twig.