Unfortunately, I have broken my share of wine glasses over the years. Unlike my shattered goblets, which were immediately tossed out, this scrappy survivor has lasted for well over a century and was reborn with the aid of an inventive repair.
This small cut glass petal pattern goblet stands 4 inches high. It was most likely made in the UK in the 1800s. Once tall and elegantly proportioned, with a slender glass stem and base, it is now squat and sports a metal tinker-made witch's hat replacement base. I much prefer this ugly duckling goblet to a "perfect" one and if you are a fan of this blog, I bet you do, too.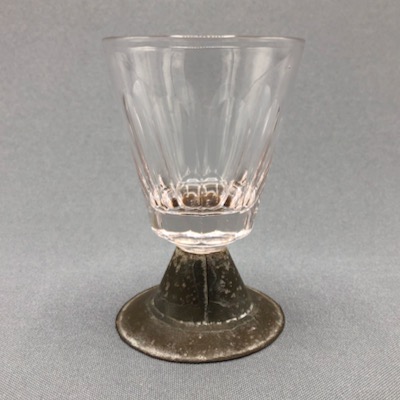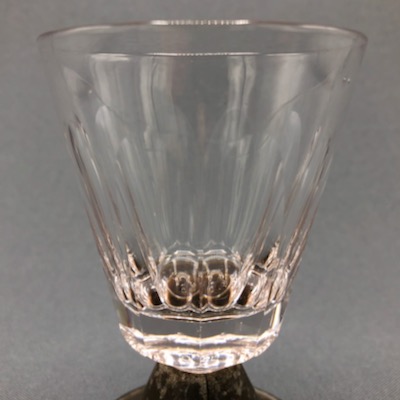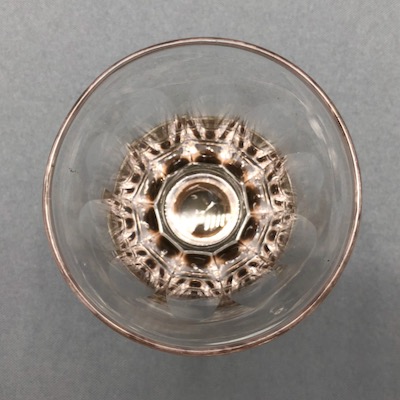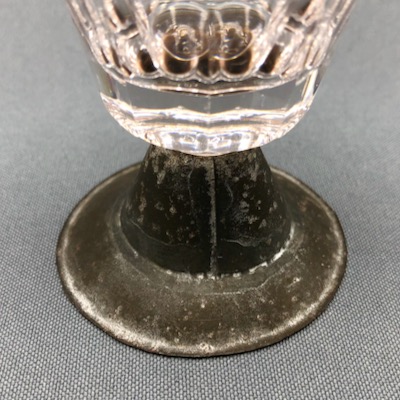 This intact example suggests what the original stem and base on my goblet might have looked like.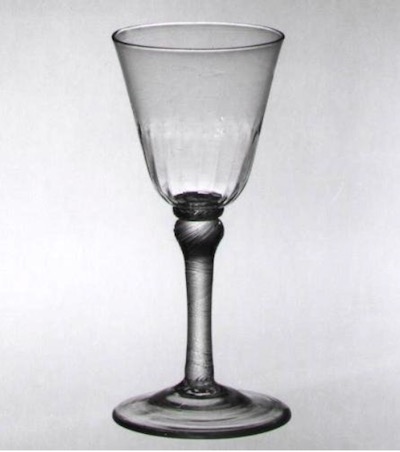 Photo courtesy of Corning Museum of Glass