This sturdy Chinese export porcelain mug dates from the Qianlong period (1736-1795) and has floral decoration and a pseudo armorial cipher/monogram hand painted in the famille rose palette. The mug stands 6-1/2″  high and holds 2 pints of liquid. I am surprised that the entwined handle survived 230 years of use, as they are fragile and are often found broken.
Now, you may wonder "where's the repair?" The unsigned sterling silver mount along the top with engraved decoration serves a dual purpose. It stabilizes a long vertical crack running the entire length and most likely masks chips along the rim. A beautiful solution which further enhances an already lovely piece.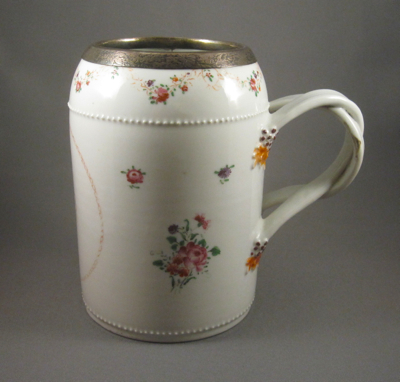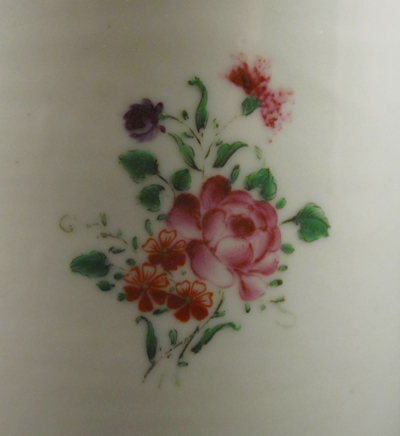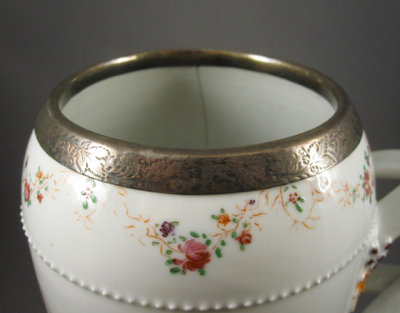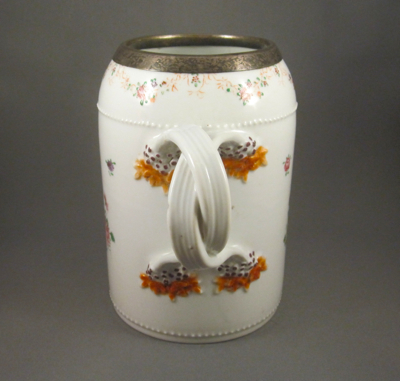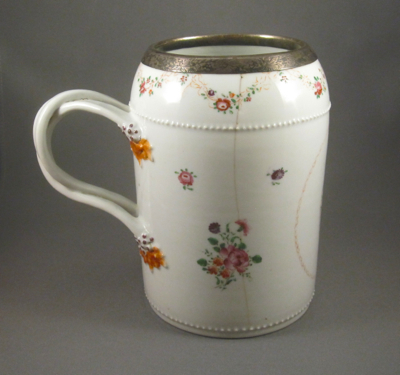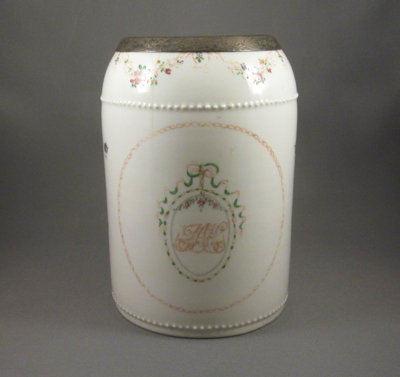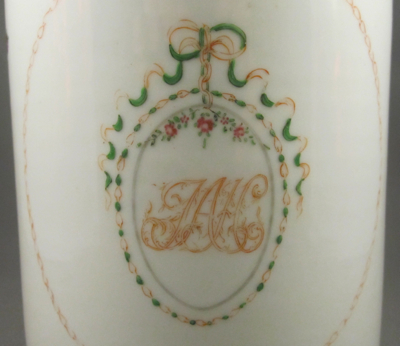 This mug is almost identical in form and decoration but does not have the silver rim that mine has.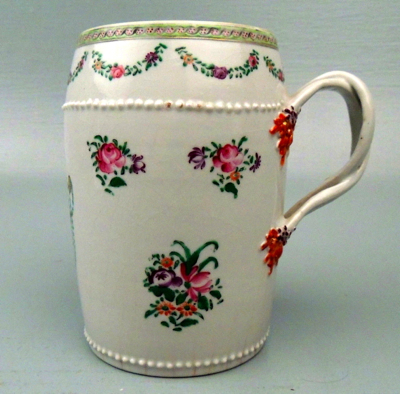 Photo courtesy of eBay