This colorful Chinese porcelain London shape tea cup dates from 1820-1850 and is decorated in the Canton rose palette. It measures 2-1/2″  high and has an opening diameter of 3-1/4″ . The outer polychrome enamel Mandarin decoration depicts a scene of scholars in a garden, and the inside of the rim has a deep painted border of dragons with small stylized clouds. This cup was originally a part of a large dinner service, custom ordered by most likely a wealthy English family.
At some point in the early life of the cup, the original porcelain handle snapped off. But rather than simply toss out the damaged goods as we would today, it was brought to a metalsmith, who fashioned a bronze replacement handle in the same form as the original. To me, the dark color and sculptural quality of the replacement handle makes this embellished cup much more interesting than its "perfect" counterpart.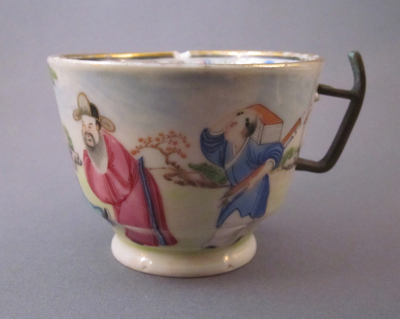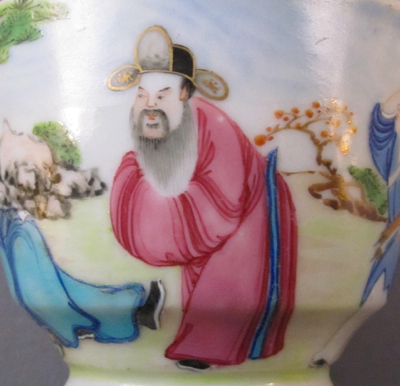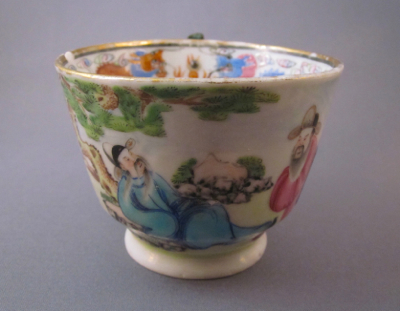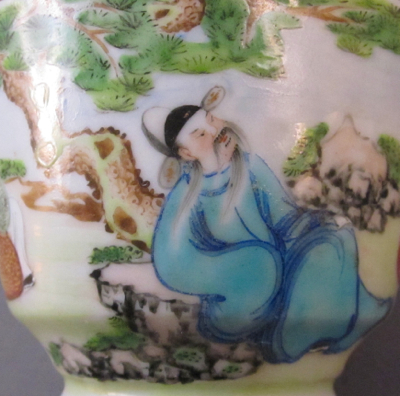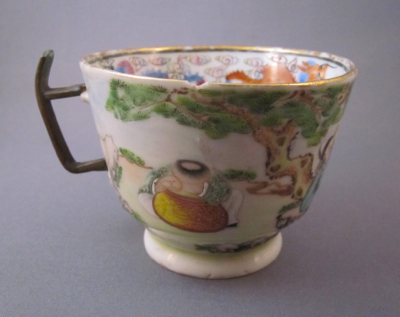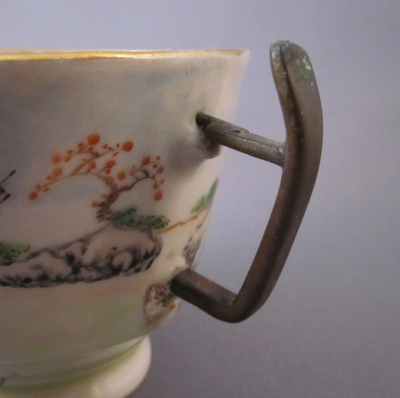 This tea cup still has its original handle intact.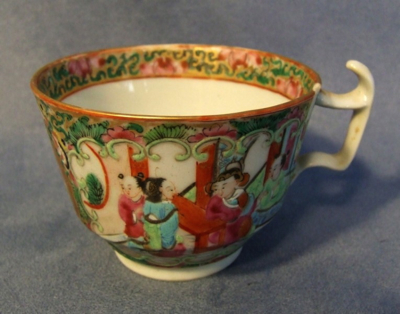 Photo courtesy of Hundred & One Antiques
Tags: Chinese, Mandarin, metal handle, porcelain