This hollowed-out coconut shell became a cup by the addition of a metal handle. As neither the shell nor the handle – which appears to have been made from a spoon – are marked, it's hard to tell much about it. It measures 4 inches high, 5.5 inches wide. I believe it dates from around 1900.
If anyone knows more about this intriguing piece, please let me know.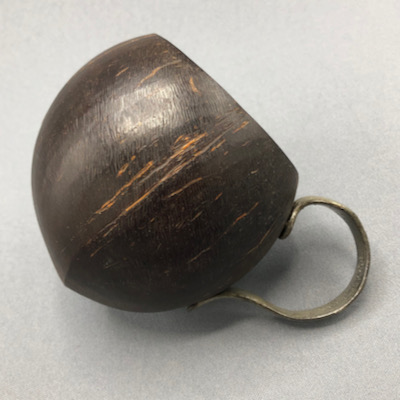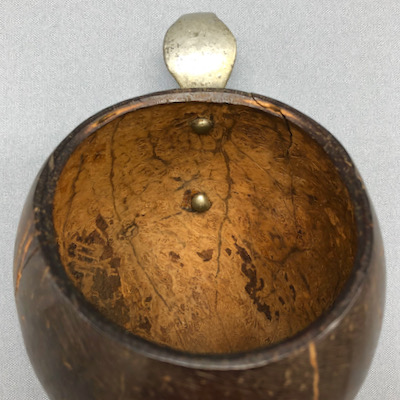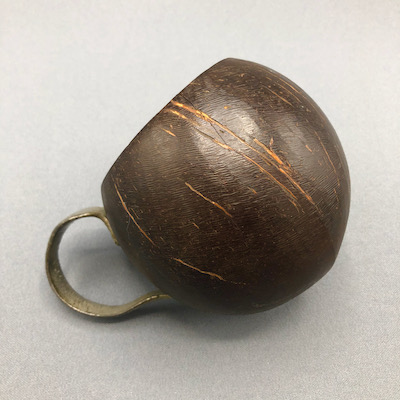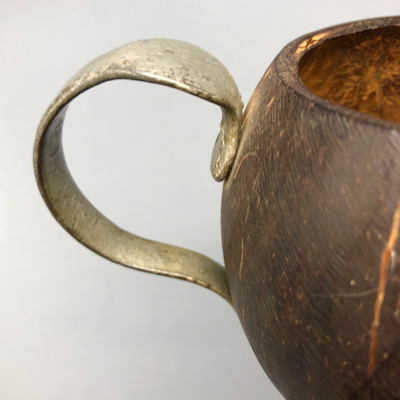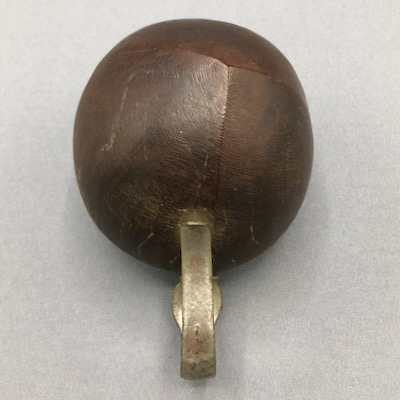 Here's an example of a coconut shell with hallmarked silver mounts used as a sugar bowl.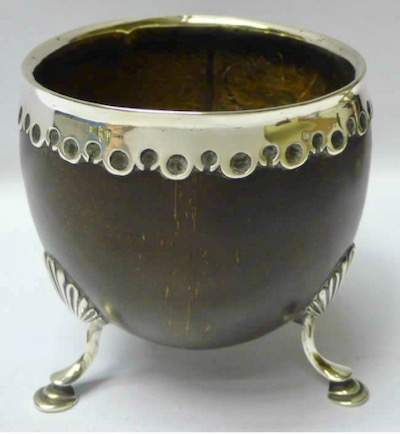 Photo courtesy of Wax Antiques