This bone china Bute shape tea cup is decorated with two-tone blue flowers, puce tendrils, gilt foliage and bands. Measuring 2.25 inches high with an opening of 3.25 inches, it was made by Minton in Stoke-upon-Trent, Staffordshire, England, in the early 1800s. The Minton mark and pattern number 76 is handwritten in blue on the underside.
When this delicate cup slipped from the hands of a previous owner, unusual symmetrical breaks resulted. It was most likely reassembled by an itinerant china mender in the 1800s who used nine brass staples to put the four porcelain puzzle pieces back in place. The integration of the staples, along with the existing floral motif, create an unexpected and exciting new pattern.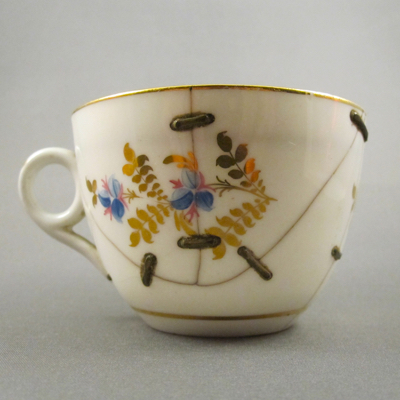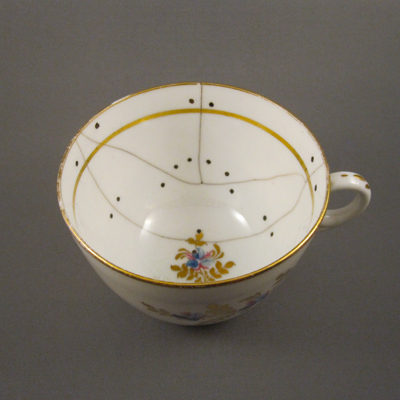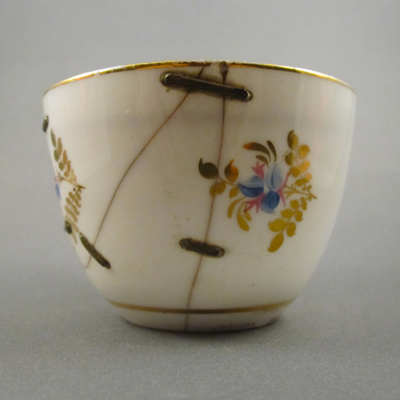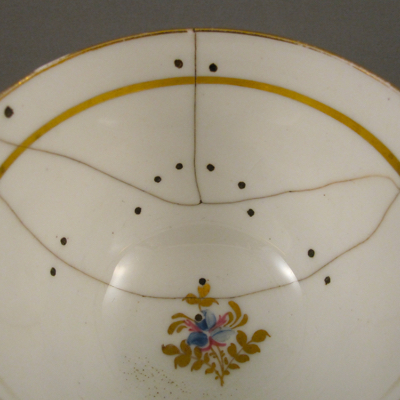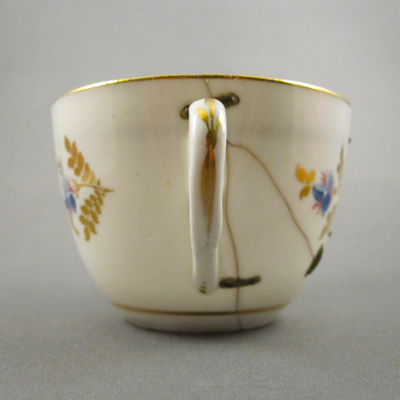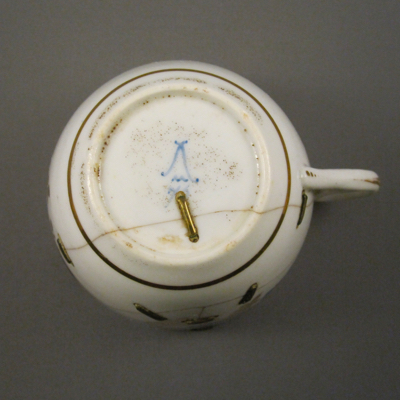 This tea cup with matching saucer is shown without staples.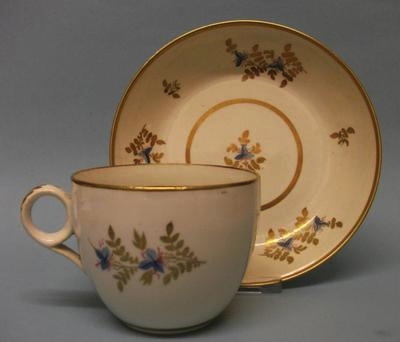 Photo courtesy of WorthPoint
Tags: English, porcelain, staples/rivets