I found this colorful tin glazed earthenware pottery plate at a shop in Amsterdam about 6 years ago. It was made in the Netherlands in the 1700s and has stylized floral decoration in polychrome enamels of green, orange, and blue on a white ground. It measures 9 inches in diameter.
After the plate broke, well over 200 years ago, it was repaired most likely by an itinerant repairer. Holes were drilled on either side of the crack and multiple strands of thin brass wire were looped through the holes. The remaining spaces were filled with plaster or a binder of some sort. This is a variation on staple/rivet repairs in which holes are drilled part way through and small metal clamps are secured to the broken pieces. I have found many repairs like these predominantly in Northern France, Brussels, and the Netherlands.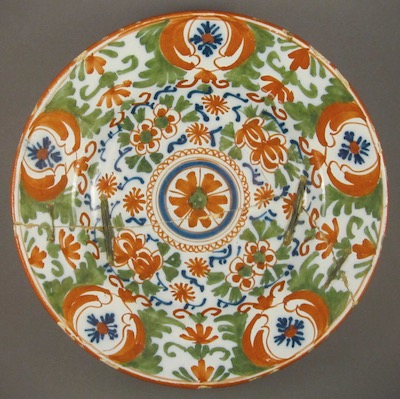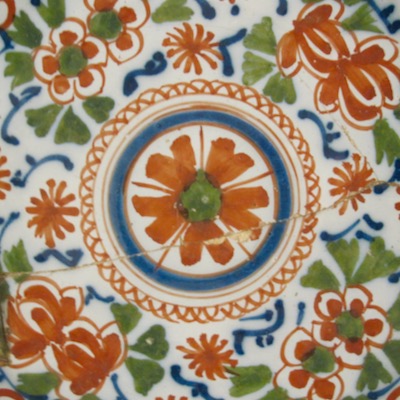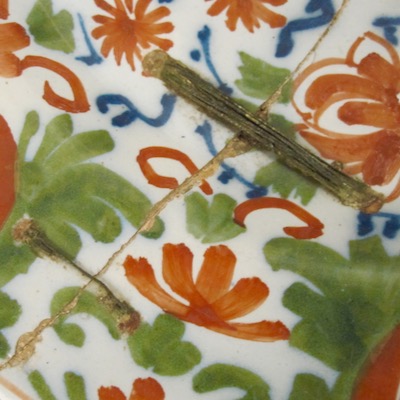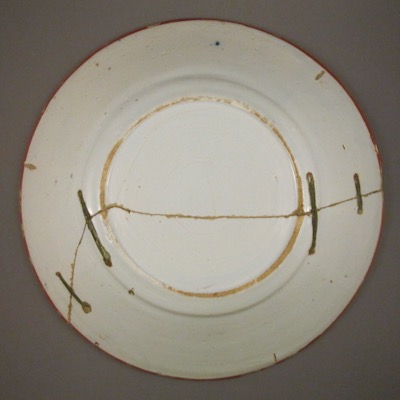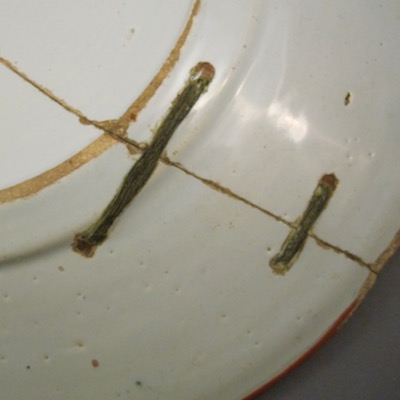 Similar plate with similar crack is in the permanent collection at the Detroit Institute of Art.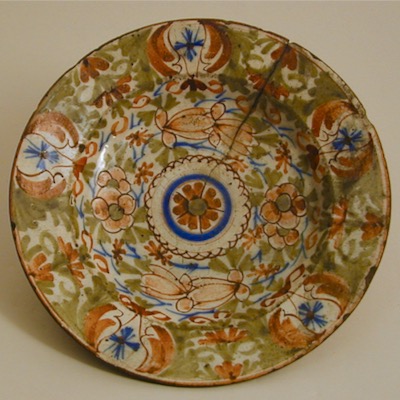 Photo courtesy of the Detroit Institute of Arts