I just returned from a memorable trip to Italy and in addition to eating my way from Rome to Naples, I spotted quite a few examples of inventive repairs. Although I didn't find many make-do's hiding in plain sight in the many museums I visited, I did find these outdoor repairs.
In the Archaeological Park of Herculaneum, I came across a pair of partially buried earthenware jars with multiple cracks at a thermopolium (cook-shop.) Both jars have multiple butterfly inlay repairs made from what appears to be wood or resin.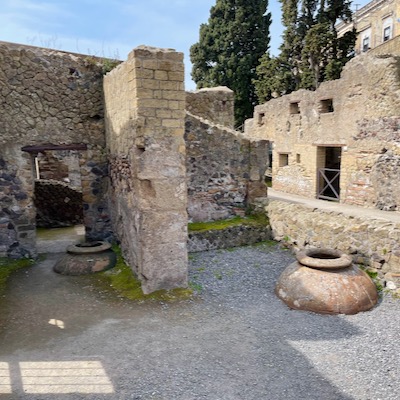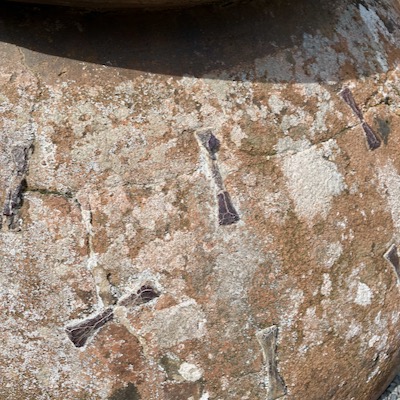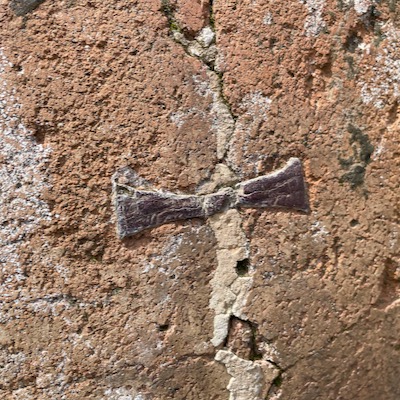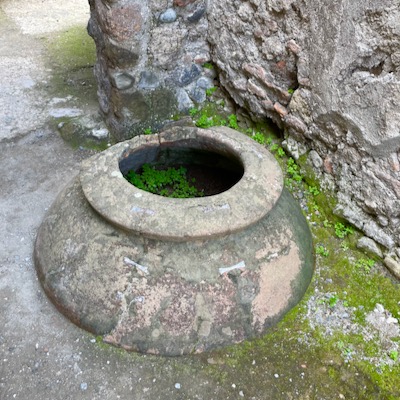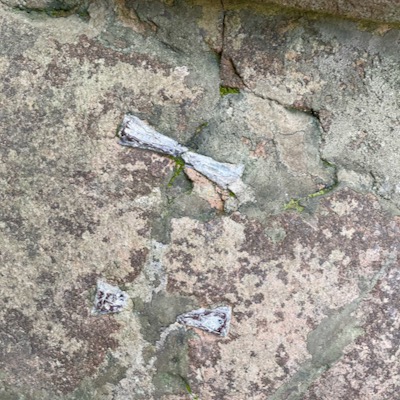 As you can imagine, the ruins of Pompeii are home to many early repairs. I mean, the city itself is practically one giant make-do. Long ago, most of the important artifacts were moved to the National Archaeological Museum of Naples, yet I was still able to find a few early repairs left behind.
This large cylindrical jar with a rolled rim and a decorative foot was sitting next to a trash receptacle and showed many ancient battle scars. Overscaled iron rivets have done a terrific job of holding it together for hundreds of years.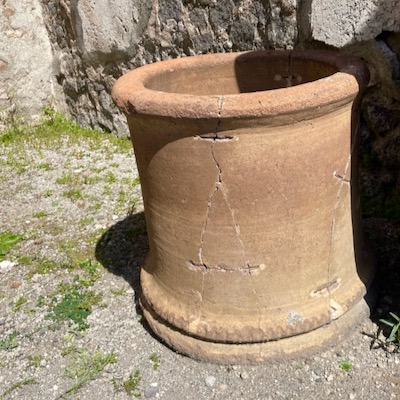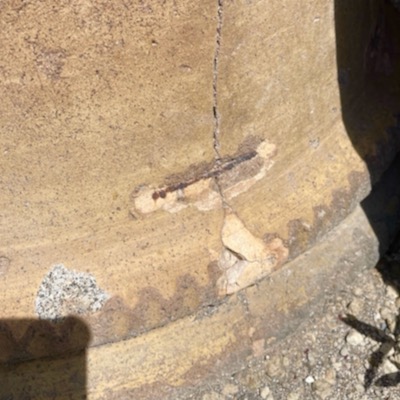 The Fountain of Mercury in region VI of Pompeii is host to a quartet of enormous iron clips.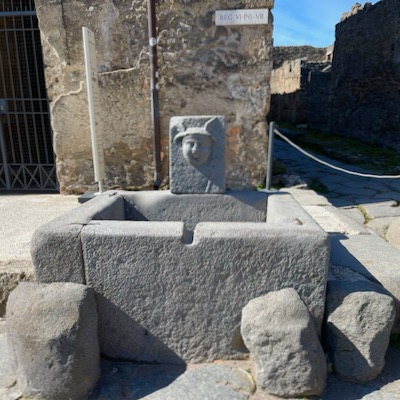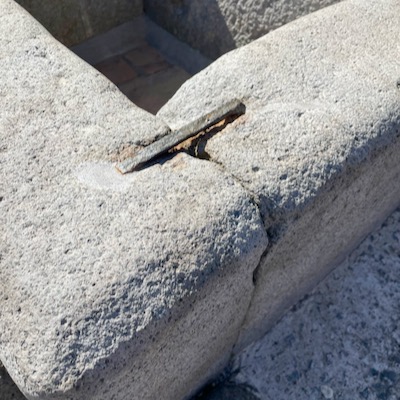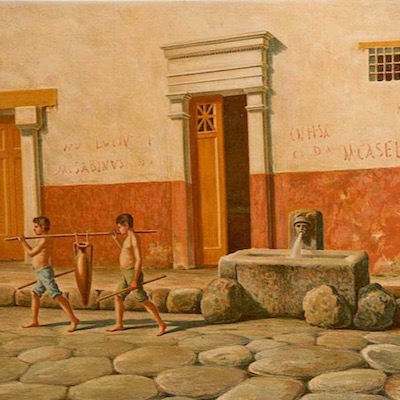 A funny thing happened on the way to the Roman Forum, where I found a bird sitting serenely on a carved chunk of stone with large metal braces.