This cylindrical form porcelain mug was made in China during the third quarter of the eighteenth century. It is decorated in the Nanking pattern with trees, birds, pagodas and boats, using cobalt blue underglaze enamel. It measures 4.75 inches high with a 3.5 inch opening.
It appears that this mug has a story to tell, as its original strap handle has gone astray and is now fitted with a rusty iron replacement. Perhaps a bar room brawl resulted in the loss, or someone dropped the mug while clearing the table, or during a wash-up. We may never know for sure how the deed was done but I am thankful the owner had the good sense to have a tinker replace the handle, rather than throw out the broken mug. Isn't it remarkable that this chipped survivor from 250 years ago is still able to engaging us and stir our imaginations?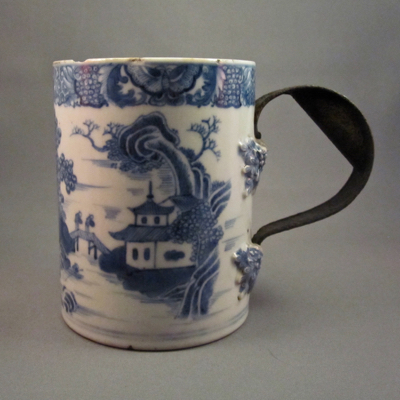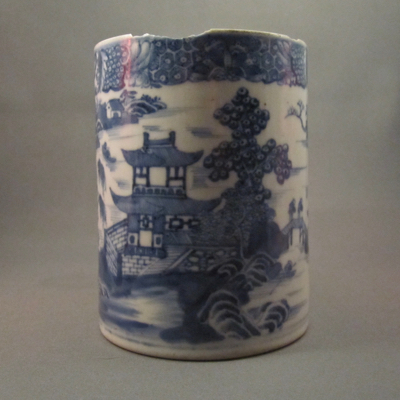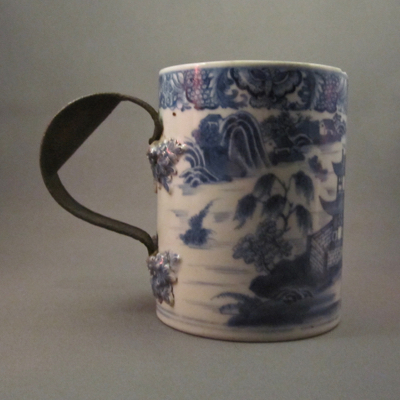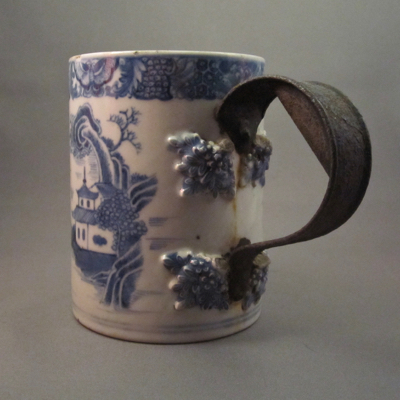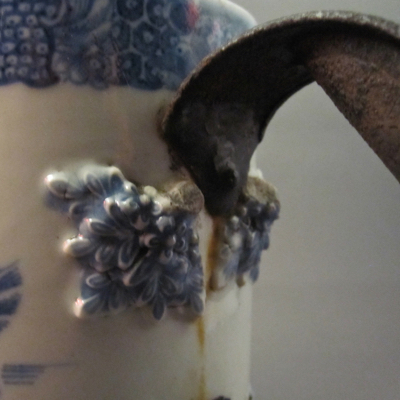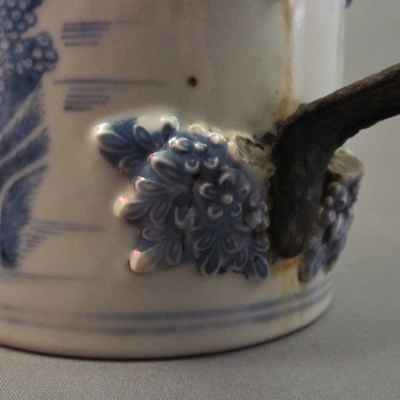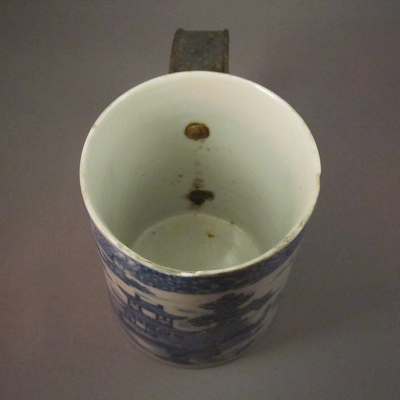 This mug with similar form and decoration shows what the original strap handle might have looked like.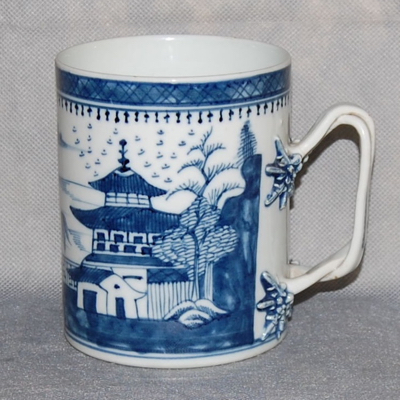 Photo courtesy of eBay