This black basalt (aka Egyptian black or shining black ) stoneware low form collared teapot was make in England in the early 1800s. It has elegant engine turned banding decoration and measures 3.5 inches high, 9.5 inches from handle to spout.
Early in its life, the original handle broke off and was replaced with a metal "tinker" replacement. I like how it has taken on a dark patina over the past 150+ years, nearly matching the dark glaze of the teapot. The lid also took a tumble at a later time and was glued back together, suggesting that the break/repair was done more recently. I wish staples/rivets were used to repair it but that's a bit selfish of me, I know.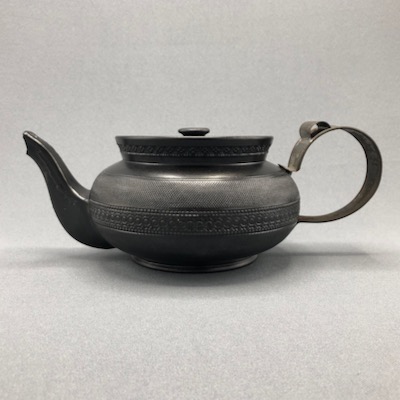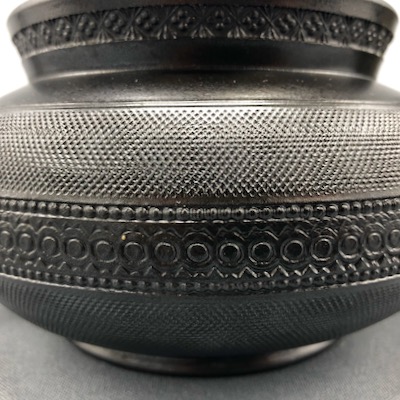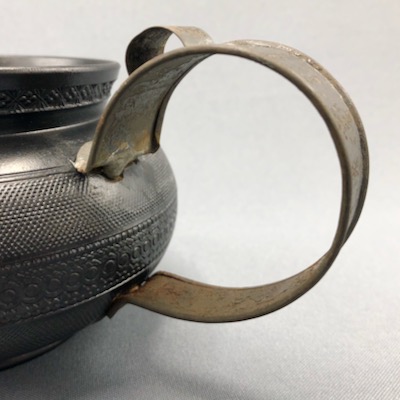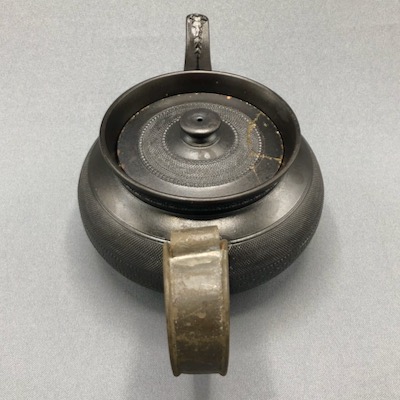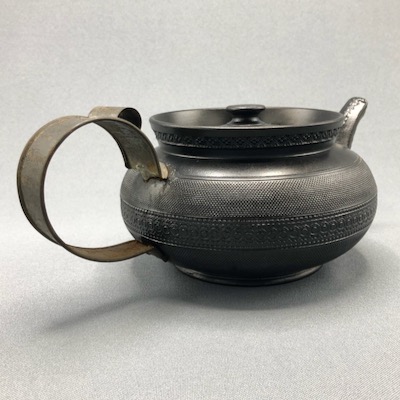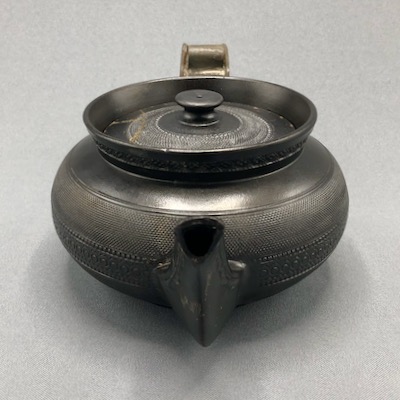 This teapot with similar form and decoration suggests what the original handle on my teapot might have looked like.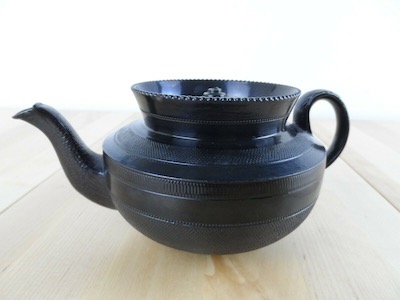 Photo courtesy of Ebay