This early black-brown salt glazed stoneware pewter-mounted Birnkrug "pear jug" was made in Annaberg, Germany in the second half of the 17th century. It has incised scaled body decoration of stylized relief palmettes and leaf ornamentation divided by applied molded borders, the front with a figure of Jesus. It is embellished in polychrome enamels and gilding, which have remained surprisingly vibrant after over 330 years. The hinged pewter lid is connected to a ball thumb piece and inset with what appears to be a coin with a crucifixion scene.
As rare as this 10″  high jug is, it is even more special to me by possessing a pewter replacement handle, added by an 18th century tinker, most likely in Germany, after the original handle broke off. The delicate handle, with an intricate stippled wave design and border, is supported by a mounted pewter base ring and lid collar. I first saw this pricy jug at an antiques shop over one year ago and passed on it. But I recently stopped by the shop again and was delighted to find that no one else had snatched it up. After a brief bargaining session with the friendly dealer, I was finally was able to purchase this gem and add it to my collection.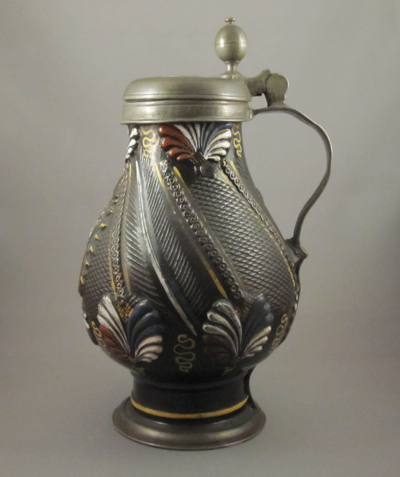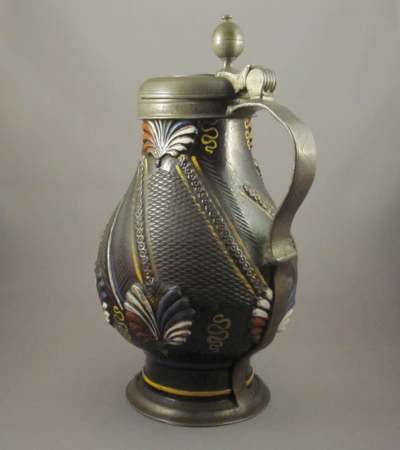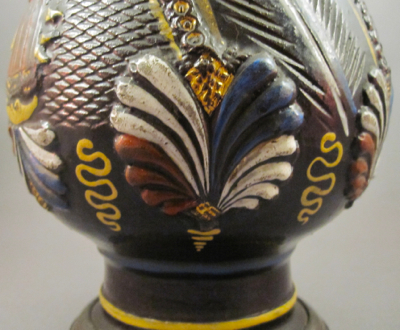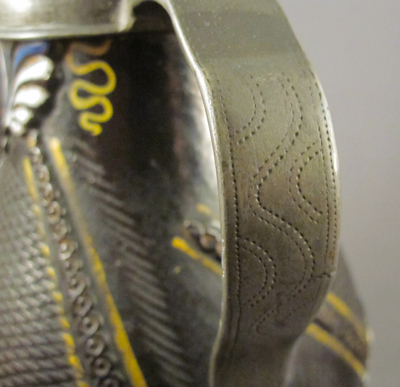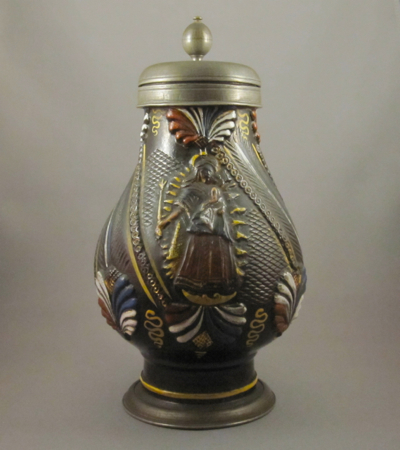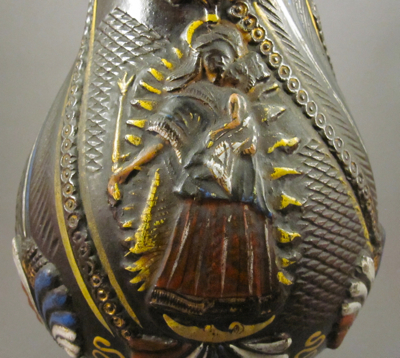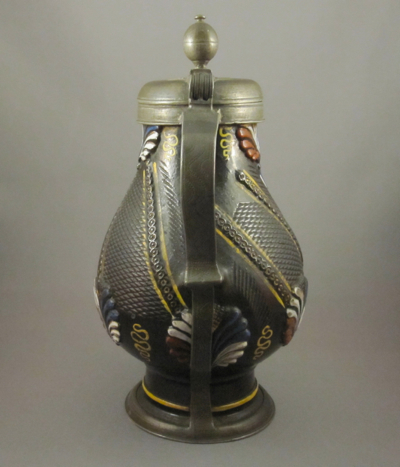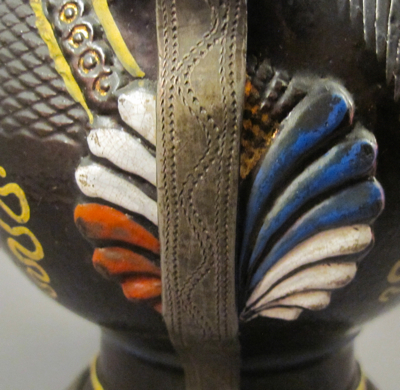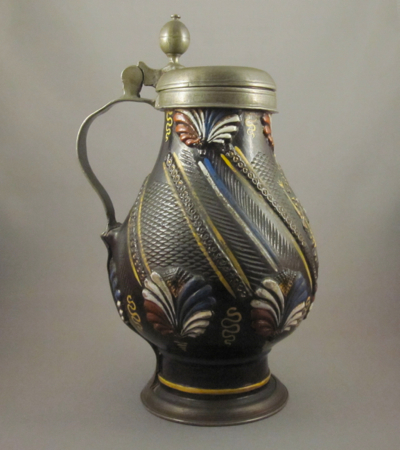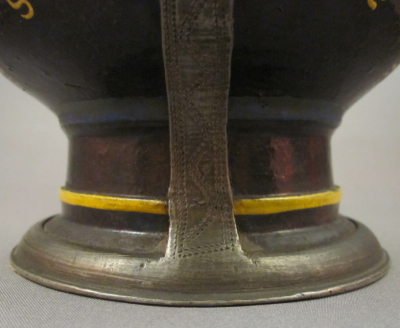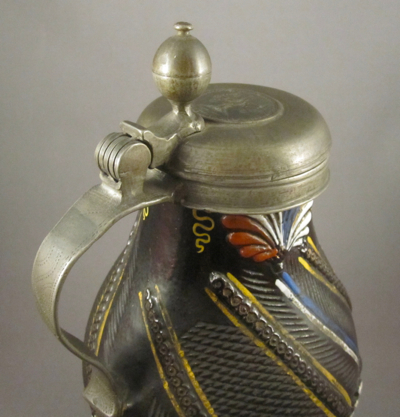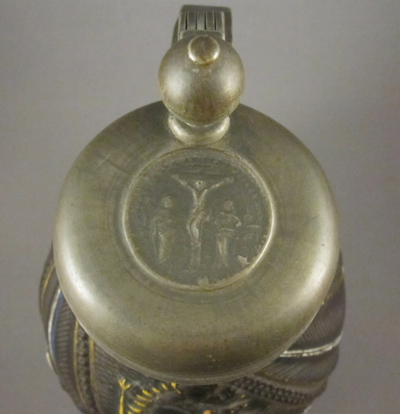 This jug of similar form and decoration still has its original handle.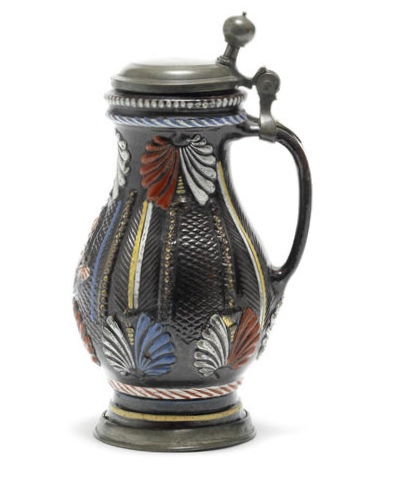 Photo courtesy of Bonhams
Tags: German, metal base, metal handle, pewter, pottery, salt glaze, stoneware