This early American pewter whale oil lamp with squared off acorn shaped font stands a tad more than 6″  tall. Whale oil was the preferred source of lighting in the early 1800s, and was also used for making soap, textiles, jute, varnish, explosives and paint. It fell out of favor by late 1800s as a result of the development of kerosene oil in 1846.
The metal replacement base, made by a tinker in the 19th century, has oxidized to almost the same tone as the pewter, thereby making the repair hard to detect. As a result of the missing double burner atop, this lamp instantly transforms into a unique and quirky vase.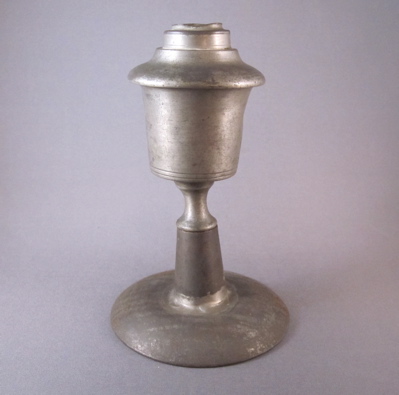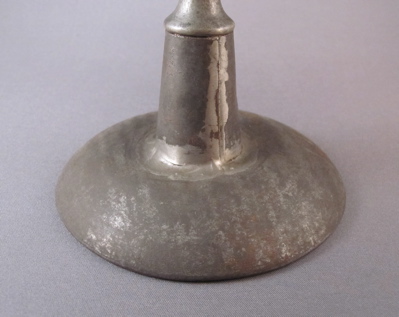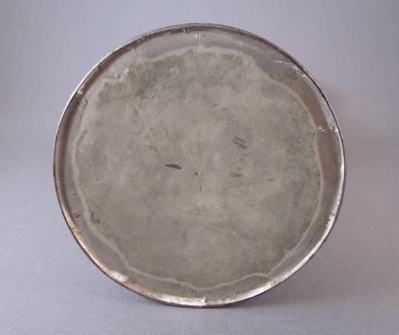 Barrels of Whale Oil – New Bedford, Ma., 1859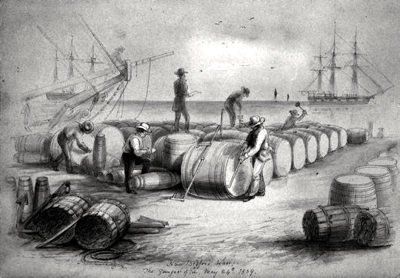 This example still has its original pewter base and double burner.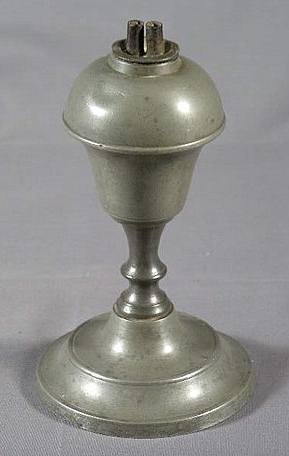 Photo courtesy of Dennis Raleigh Antiques
Tags: American, metal base, pewter