This large porcelain Chinese punch pot with blue & white floral decoration was made during the Qianlong period (1736-1795). It measures nearly 9 inches high and 11 inches from handle to spout.
In the mid-1700s, alcoholic punch, which consisted of spirits, water, sugar, nutmeg, and spices, was served in what looks like oversized teapots. I guess too much alcohol was added to an early batch, as whoever held this pot at the time was a bit tipsy and dropped it. After the handle shattered, it was taken to a tinker who made a bronze replacement. The raw metal was wrapped in wicker to protect one's hands from the hot contents of the pot. Over the past 200 years or so since the repair was made, much of the wicker has fallen off, exposing the metal. I can only hope that the next person who fills this pot with hot punch remains sober and keeps a tight grasp on it.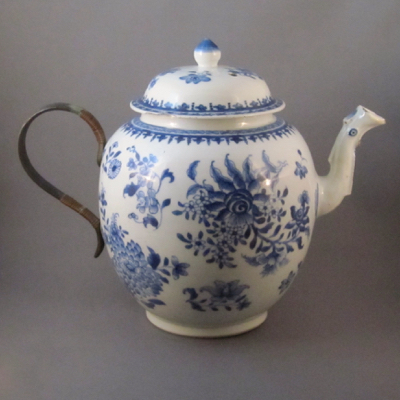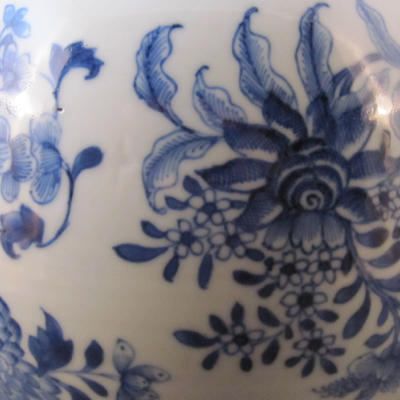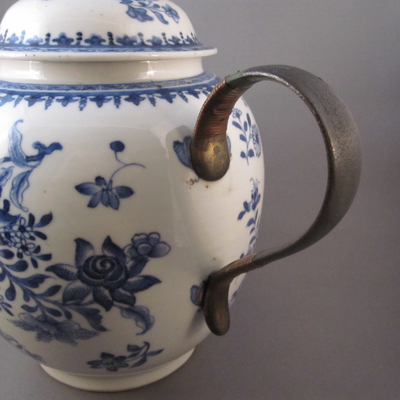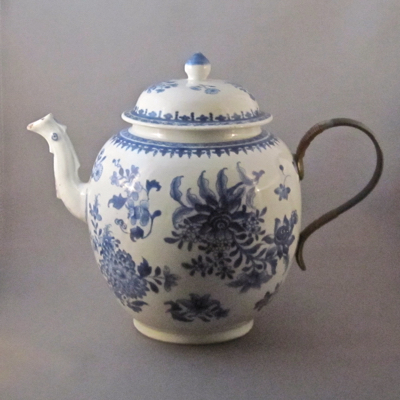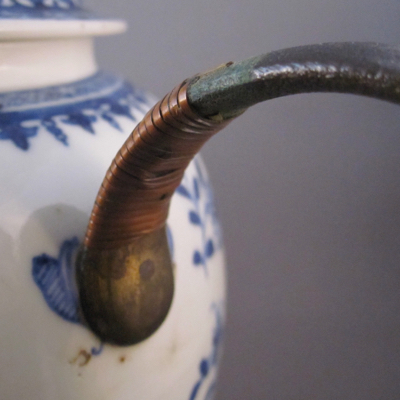 This punch pot of similar form shows with the original handle on mine most likely looked like.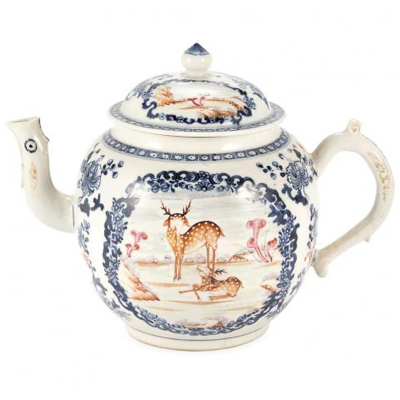 Photo courtesy of Doyle