Now more than ever it seems we are spending much of our time at home. Many, like myself, finally have time to go through our things, weed out unwanted items, and repair broken objects we've been meaning to fix but never got around to. I imagine (and hope!) this will lead to a new generation of inventive repairs popping up all around the globe. Stay tuned to see what interesting repairs I come up with in the coming months.
I have dozens of whimsical homemade repairs in my collection and have seen countless others showing thrift, artistry, and ingenuity. Although most were achieved by using whatever was available at hand, manufactured products started to creep up during the 1940s Make-Do and Mend era.
A popular early 1940s product, Mendets, provided a do-it-yourself solution to repairing holes in enameled cookware, metal pots, and even rubber hot water bottles. The white enameled cup, repaired with a small bolt and nut and not with an official Mendets plug, still seems to have done the trick.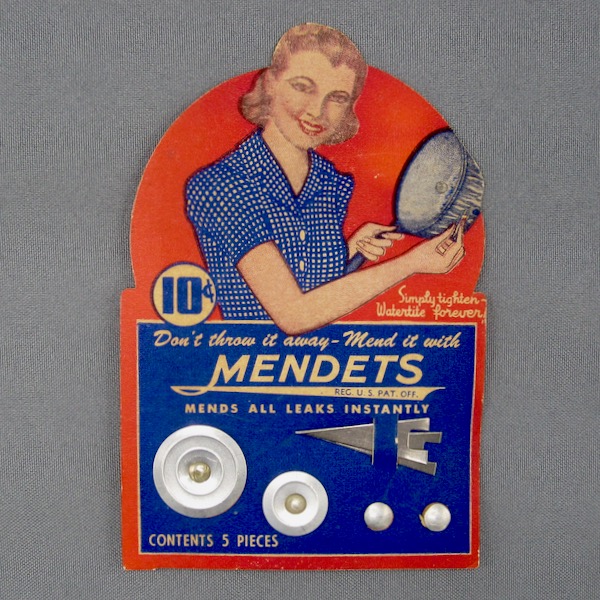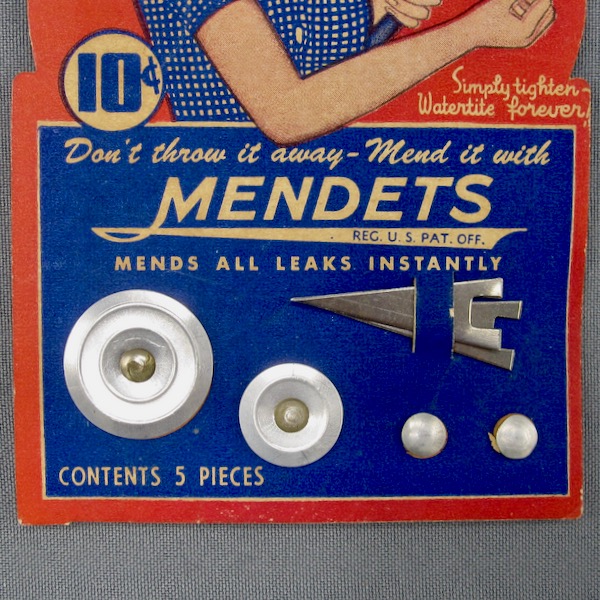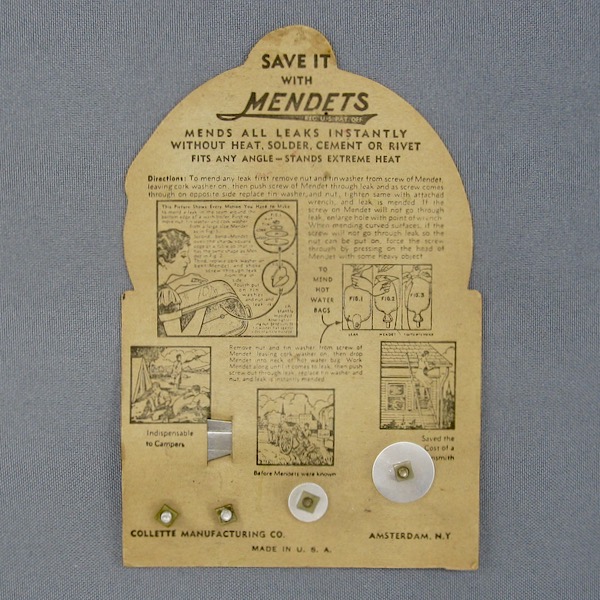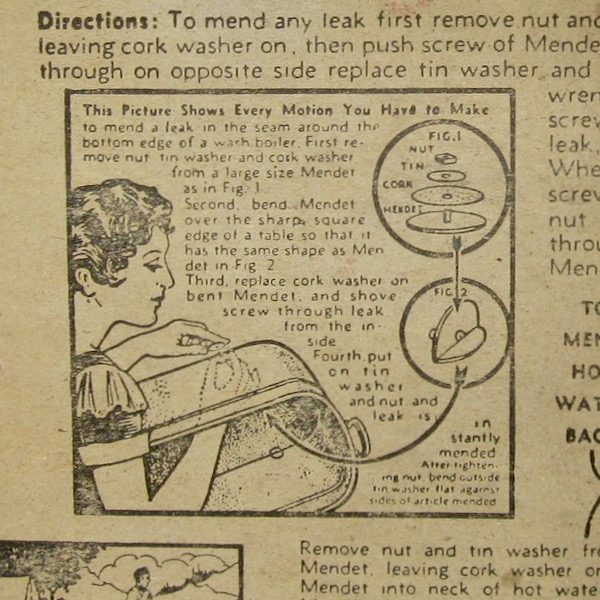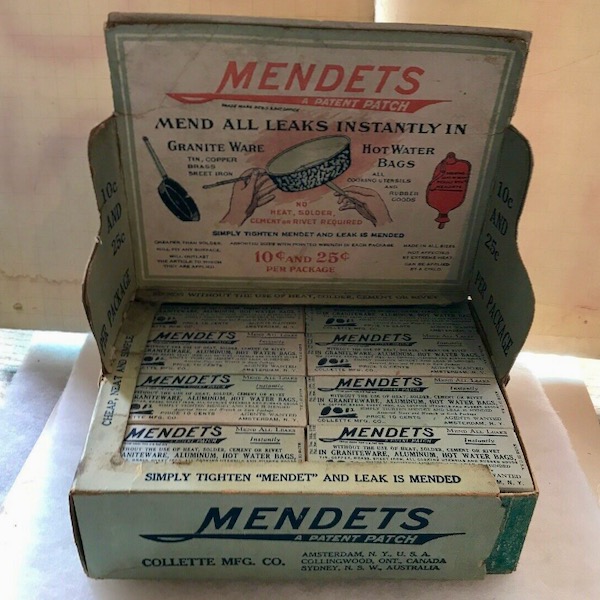 Photo courtesy of eBay