This wins the prize for being the largest antique with an inventive repair in my collection. I found this grain shovel, hand carved from one piece of wood, at an antique shop only a few miles from my weekend house in upstate NY. It measures 36″ long by 13″ wide and I believe the wood to be pine.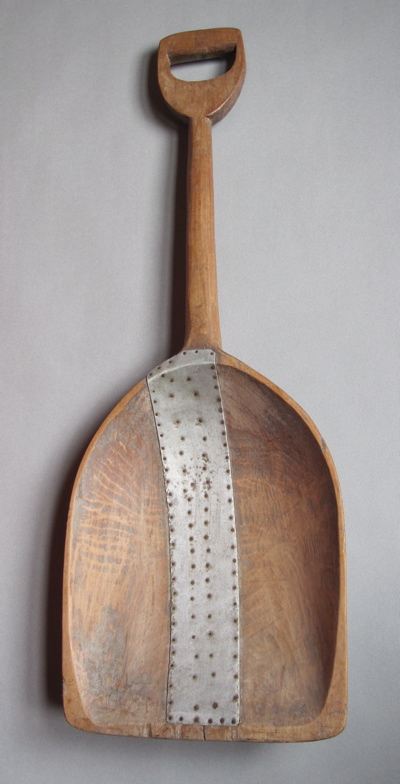 It was not unusual for large utilitarian pieces carved from a single piece of wood to crack. The farmer who repaired this piece was quite thorough, using a large piece of metal and dozens of small nails to repair the split blade.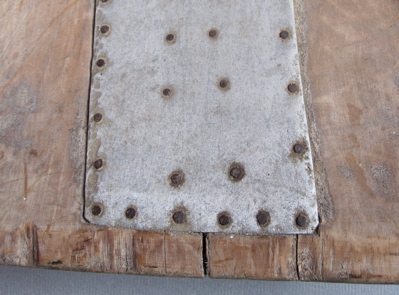 Wooden "one piece" shovels of this design were first made by the Shakers in the early to mid 1800's.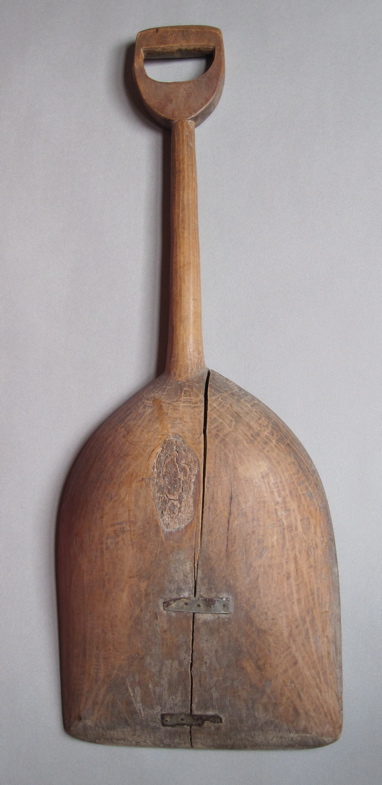 A pair of iron straps were nailed to the back of the blade to help secure the break.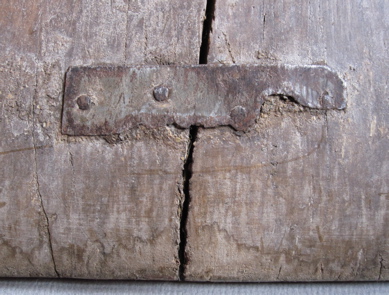 Tags: American, staples/rivets