Large American primitive lathe-turned treenware mortar (with original red painted surface) & pestle, together measure 13″ high.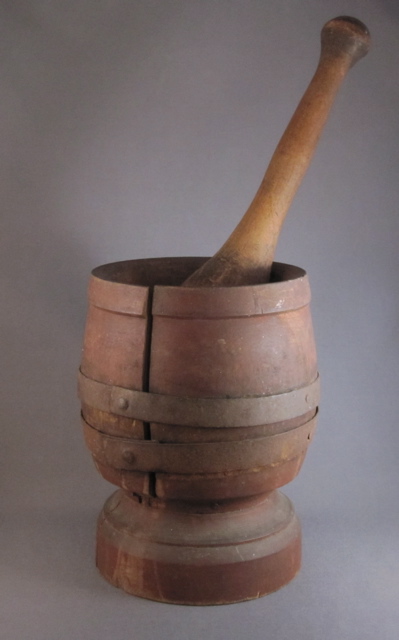 It was not unusual for wooden utilitarian items such as bowls and mortars to crack, due to a change in climate. Two steel bands were added to help stabilize the large break.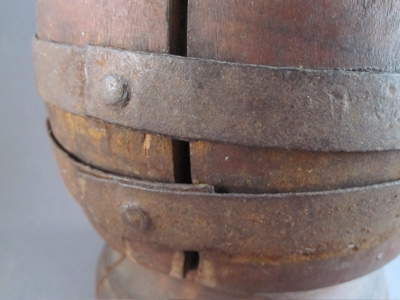 The underside of the mortar shows concentric lathe rings, reminding me of a 45 rpm vinyl record.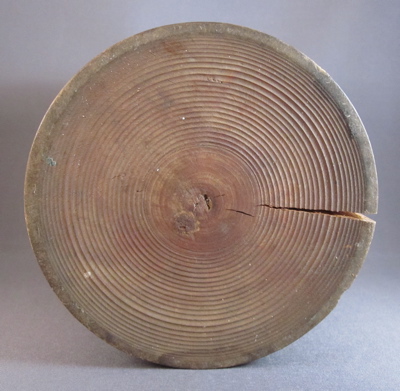 Tags: American, metal band, wood