On Wednesday of this past week I bundled up and made my annual journey northeast to The New York Ceramics Fair, located on the Upper East Side of Manhattan. Each year at this time I look forward to attending the event and have been doing so since 2004. It's always a pleasure to see the dealers and to drool over their fabulous merchandise, hoping that I will see some wonderful examples of inventive repair.
Leon-Paul van Geenen brought this amazing 17th century Dutch or German roemer with jaw dropping repairs.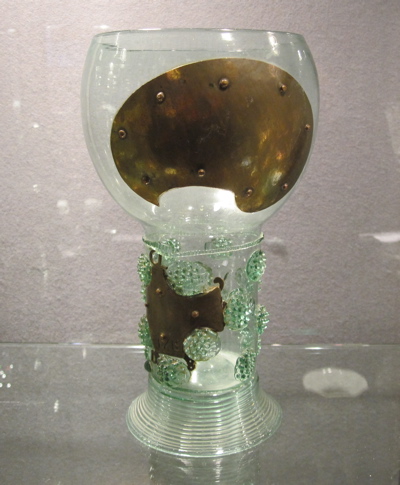 Two brass palette-shaped plates, convex on the outside and concave on the inside, have been riveted together to conceal a large hole in the center.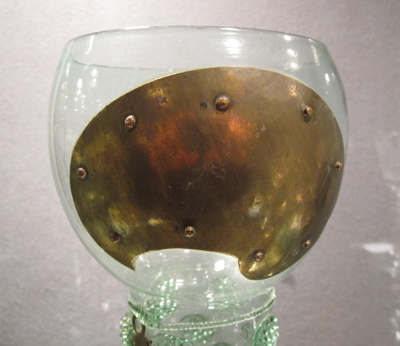 The inside of the goblet shows the hammered ends of the rivets holding the plates in place.
The stem also has a unique repair; a plate with initials and a date of 1718, most likely the date of the repair and the initials of the restorer.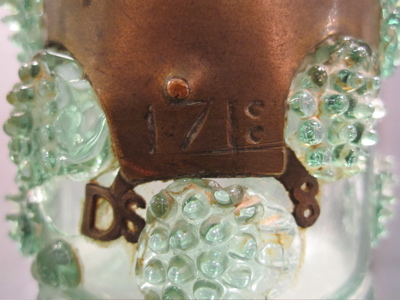 This is an example of a roemer without repairs, and in my mind, the less interesting of the two!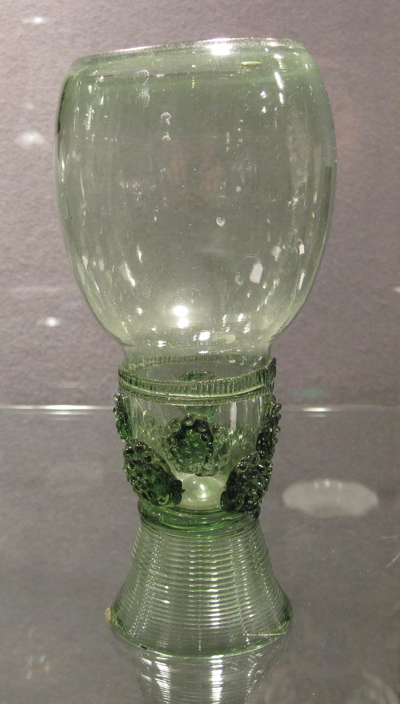 Another example of inventive repair brought by Mr. van Geenen is this small stoneware jug made in Sieburg, Germany.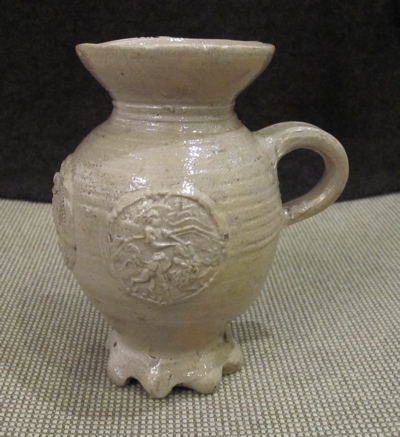 The jug has three molded figural medallions, the center one with a man's face and a date of 1595.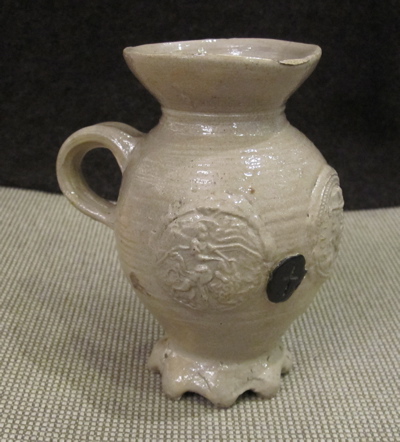 But what interests me the most is a lead plug with an incised cross, sealing a small hole on the side of the jug. I have not seen this type of simple yet effective repair before and will now be on the lookout to find other examples.