This globular form salt-glazed stoneware teapot was made in Staffordshire, England, c.1760-65. It has a molded crabstock spout and is decorated in polychrome enamels of pink, green, yellow, blue, and black. I quite like how the male flute player and the female dancing among oversized flowers are rendered. Measures 3.25 inches high, 6 inches wide from handle to spout.
Someone must have been a bit clumsy over 200 years ago, as the little teapot has not one but two early repairs – a metal replacement handle and a metal replacement knob. These are both a bit rustic and most likely done by an itinerant tinker, traveling from town to town to repair all types of broken household objects. Thanks to the unsung hero who helped preserve this charming teapot, as well as the original owners who had to good sense to have it repaired and then pass it on for future generations to enjoy.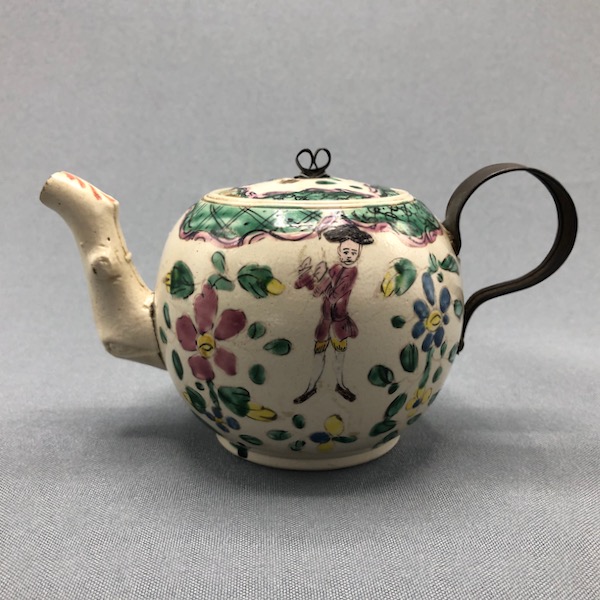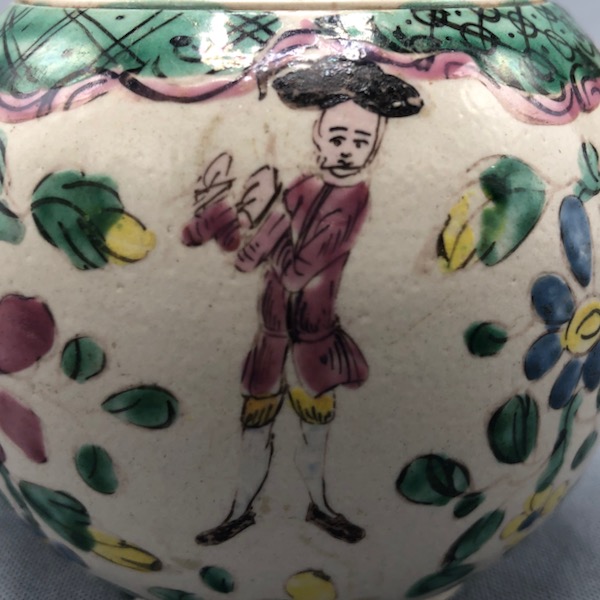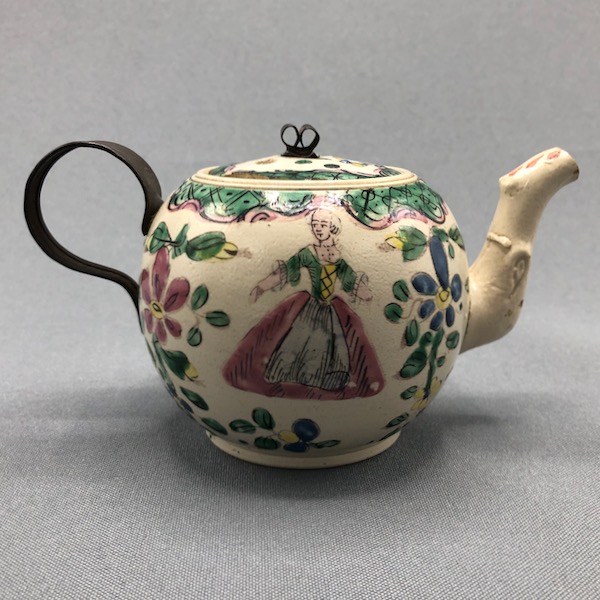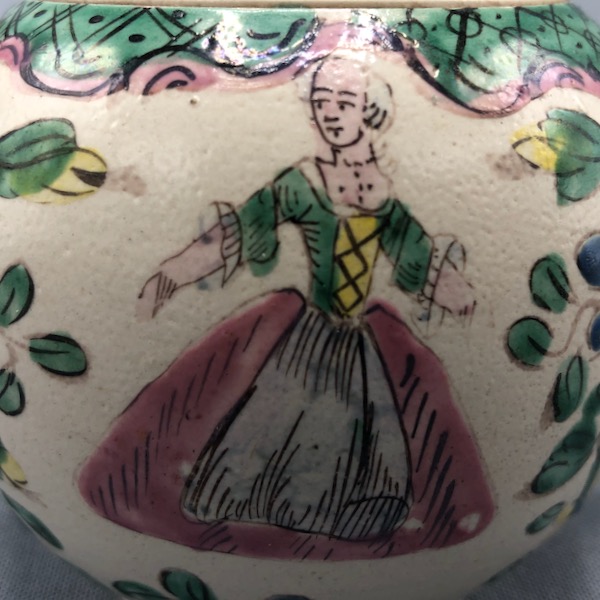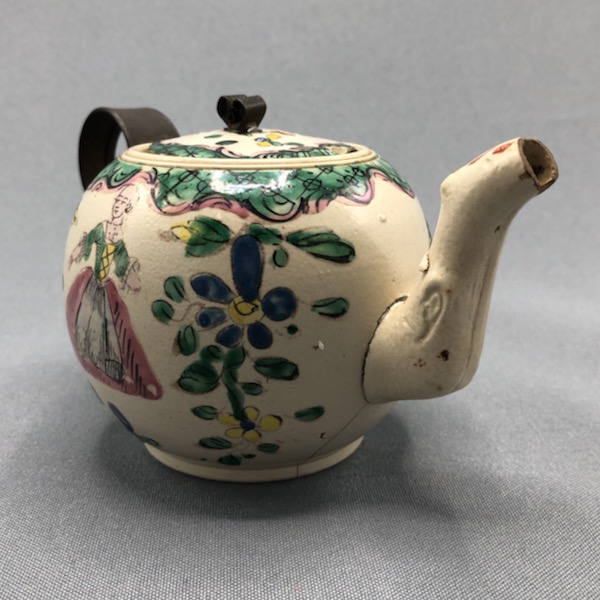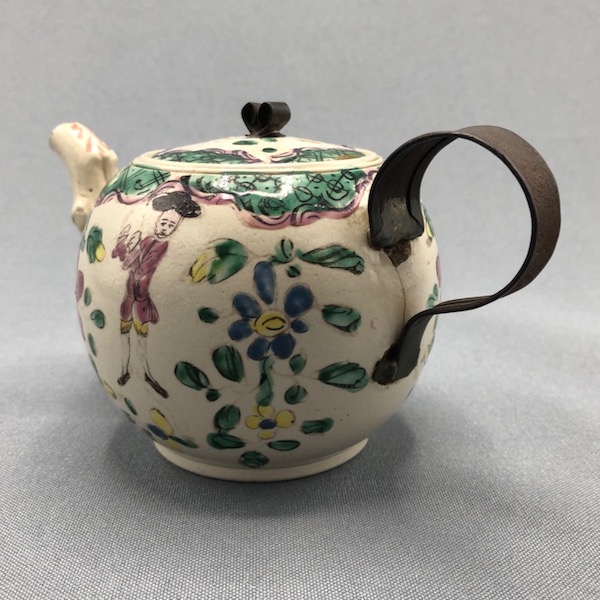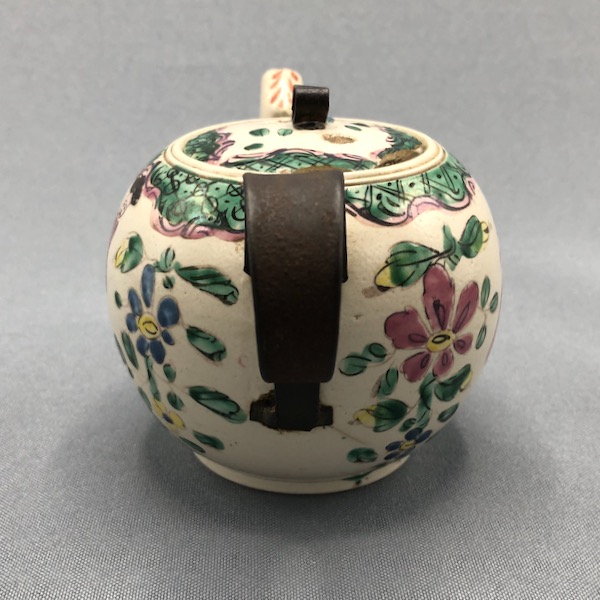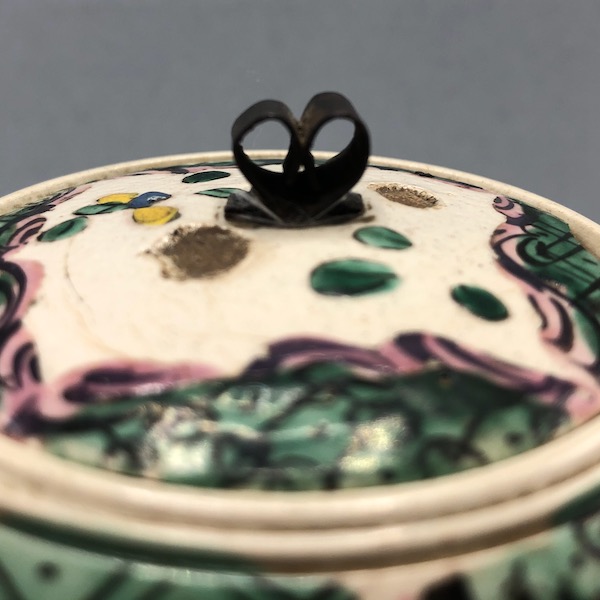 This teapot, with similar form and decoration, suggests what the original handle and knob might have looked like on my teapot.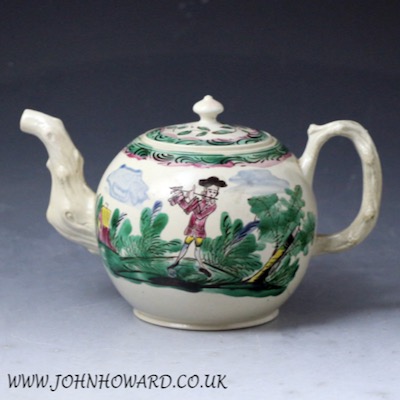 Photo courtesy of John Howard