An example of an EAPG (Early American Pattern Glass) master salt cellar in the "Bull's Eye" pattern, made of flint glass in the mid-late nineteenth century.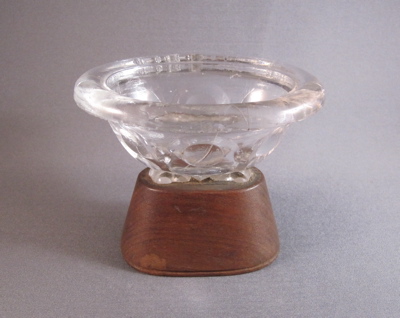 This small piece was made in America and measures 3″ high and is 3″ wide. It lost its original glass pedestal base most likely in the late 1800's.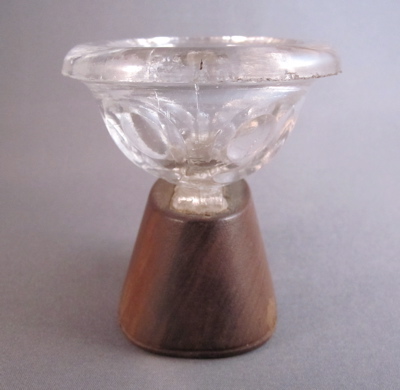 The salt can be passed around the table again, as a crafty person has fashioned a new replacement base from a simple piece of wood.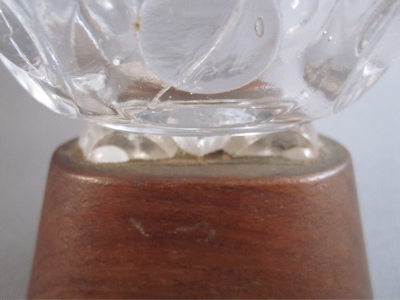 This is another example of a flint glass master salt cellar, showing its original pedestal base.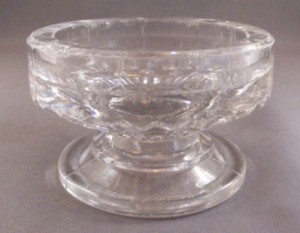 Photo courtesy of eBay