Chinese export pear shaped porcelain jug with sparrow beak from the mid-1700's with multi color enamel decoration in the Mandarin style, stands 4″ tall.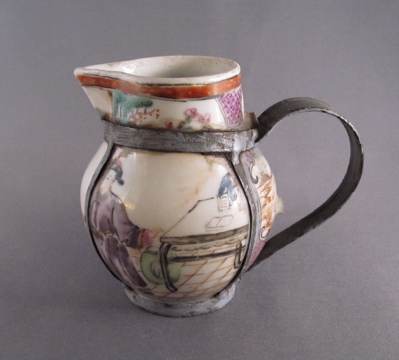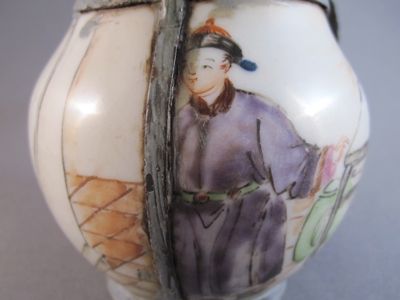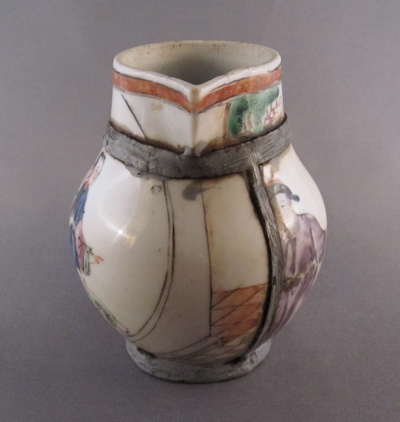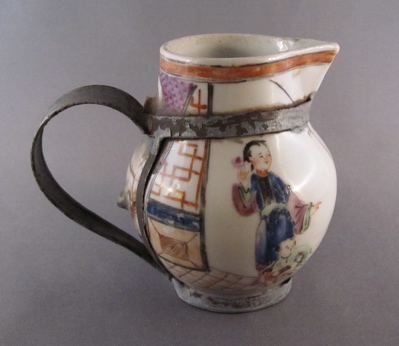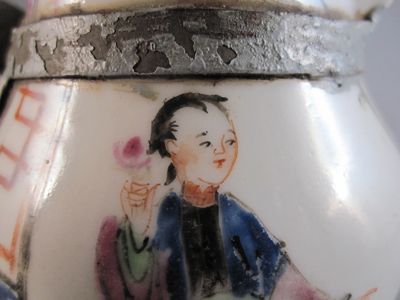 Blue painted metal replacement handle and LOTS of strapwork guarantee many years of use, after the more delicate original handle broke off.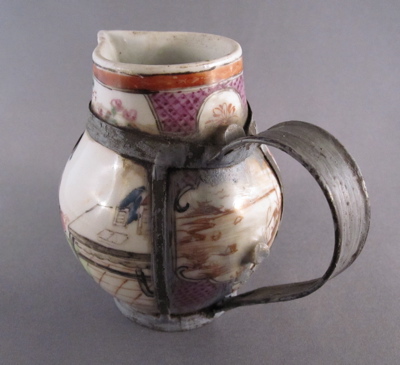 This Chinese porcelain jug with similar form and decoration shows what the original handle on my jug might have looked like.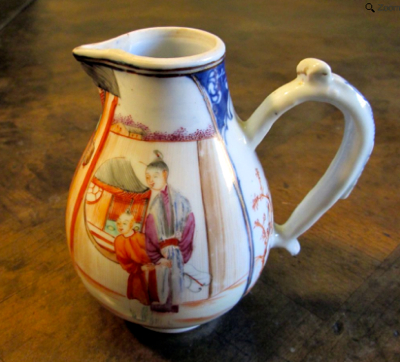 Photo courtesy of Ruby Lane
Tags: Chinese, Mandarin, metal handle, porcelain