Iconic white feldspathic stoneware 4-3/4″ high teapot from Castleford, England, has neoclassical relief and applied decoration with blue enamel detail. Originally designed by Dunderdale & Co. in 1800, many manufactures in the same  region made their own version inspired by the original.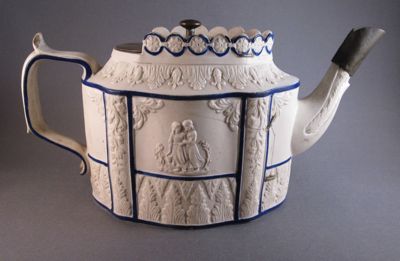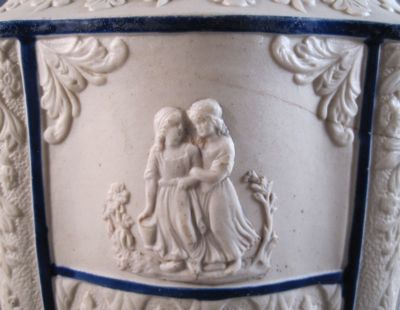 This teapot has survived 200 years of despair and repair.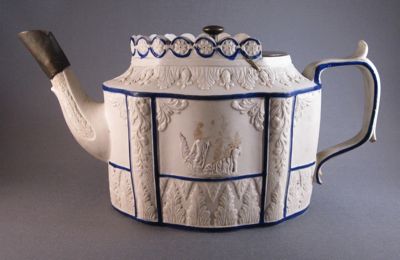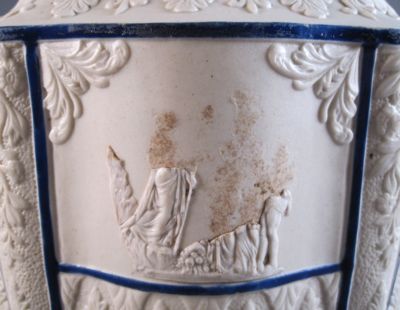 The unique sliding lid, which had the same scalloped edge detail as the pot, seems to have slid off on to the floor and has been replaced by a brass lid, some time in the mid-1800's.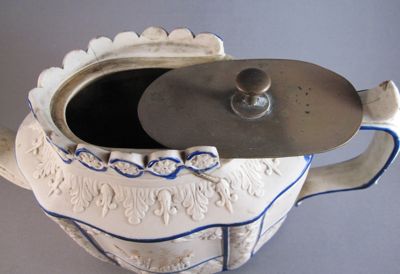 The tip of the spout was also damaged and a metal sleeve now covers the broken spout.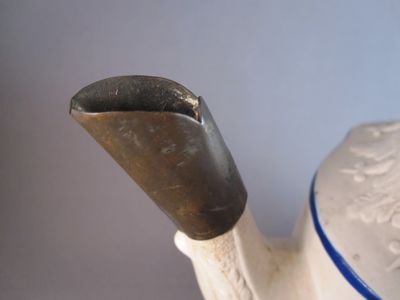 There are even a few staples holding a crack together, making this an unusual example of an item with three inventive repairs made from three different materials.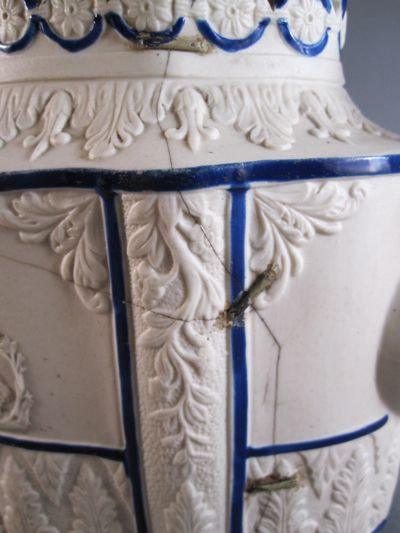 An early paper label and an incised "22" are mark found on the bottom.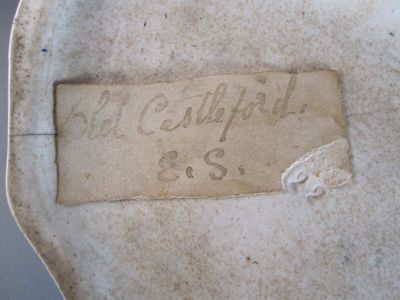 This example with eagle decoration and made for the American market maintains its original lid and spout.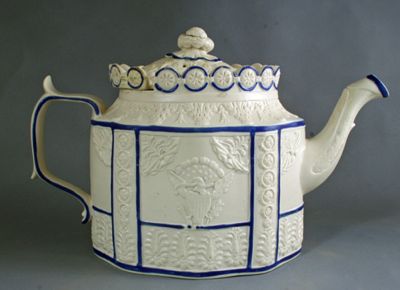 Photo courtesy of Martyn Edgell Antiques
Tags: blue & white, English, metal lid, metal spout, staples/rivets, stoneware