This is the holy grail of antiques with inventive repairs…a set of five matching two-tone salt glazed stoneware jugs with matching replaced tin handles! Each jug has a fox hunt scene in relief; the three larger jugs are marked "QUART" and the two smaller ones have "PINT" incised on the front. They were made in Lambeth (now known as Waterloo), a borough within London, England. I purchased the set from a dealer in New Jersey who loved them as much as I do. It took a couple of visits and a little bit of coaxing to convince her to sell them to me, as I assured her they were going to a good home.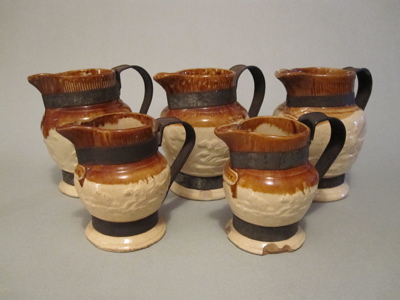 These three jugs are quart-sized and measure 7″ tall.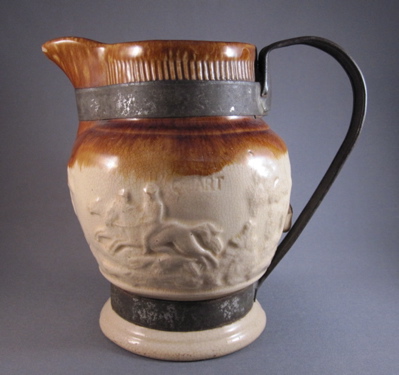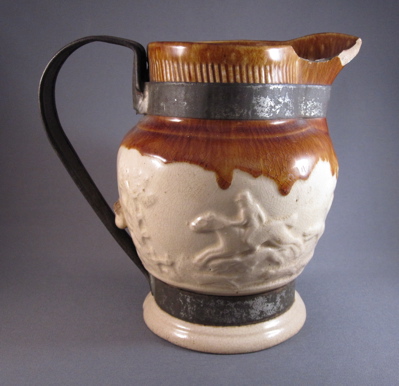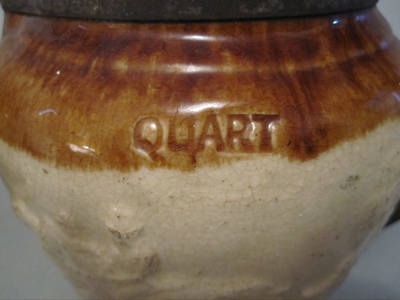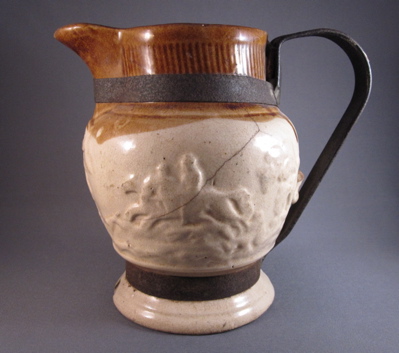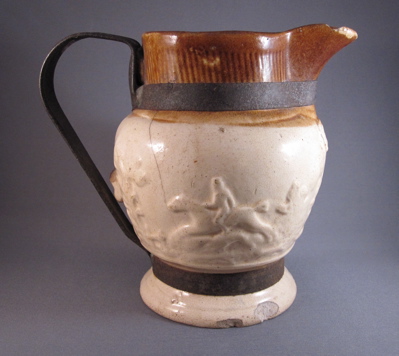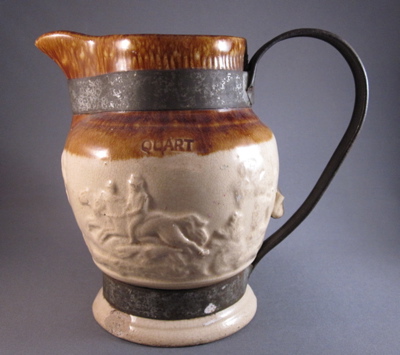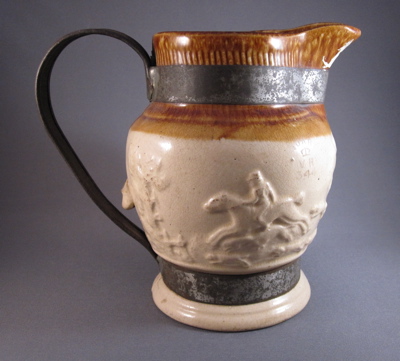 And these two jugs are pint-sized and are 5-1/4″ tall.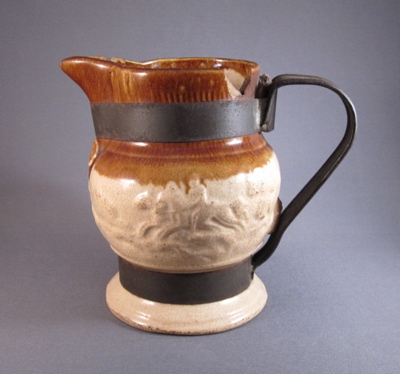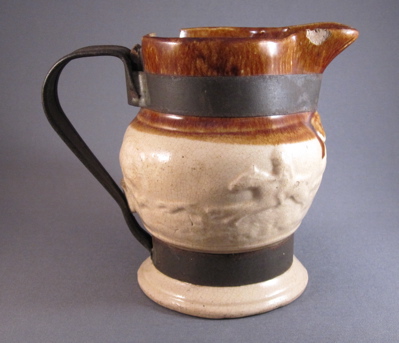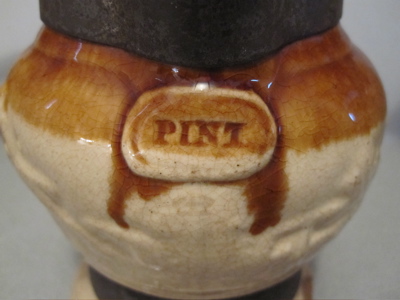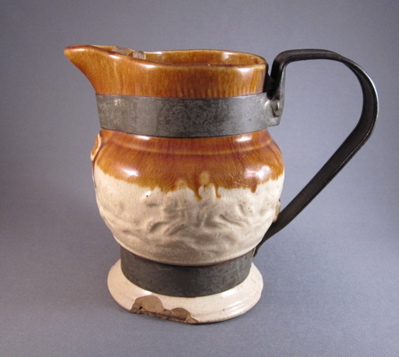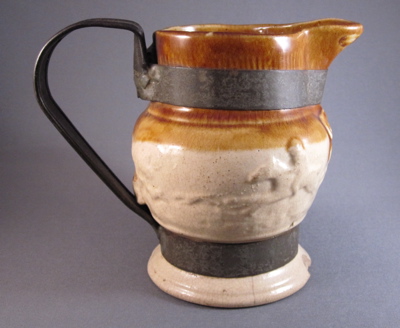 All jugs have replaced handles with two straps made from tin, as well as multiple cracks and chips. If these jugs could talk I am sure they would tell colorful tales of life in an 19th century English pub!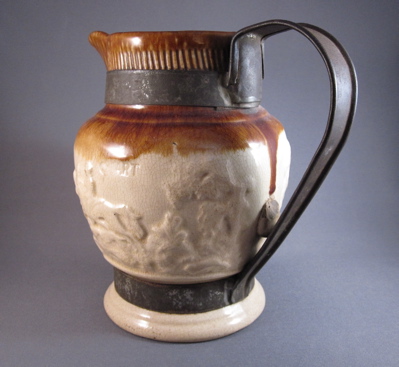 This is what a Lambeth jug looks like with its handle intact.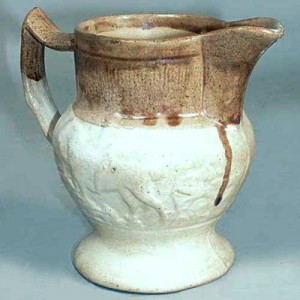 Photo courtesy of Eron Johnson Antiques
Tags: English, metal handle, pottery, salt glaze, stoneware