I am a big fan of ceramics with bold, graphic decoration, especially ones with text, and this charming example certainly fits the bill. This Prattware pottery teapot, proclaiming "Love and live Happay (sic)," was made in England in the early 1800s. Standing 5.25 inches high and 10 inches wide, it is painted in typical Prattware colors, including green, yellow, blue, and brown.
It appears that long ago, Mr. Butterfingers loved his teapot so much that he tossed it up in the air with glee, but didn't catch it on its way back down. Sadly, the lid and handle shattered beyond repair, but thankfully a tinsmith was able to craft a nifty metal replacement handle so the teapot was able to be loved again and live happ(a)ily ever after.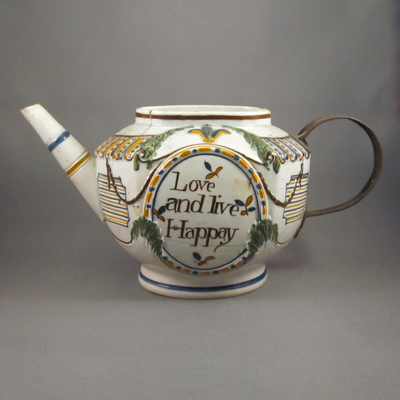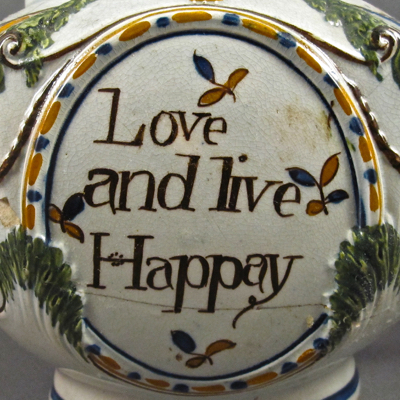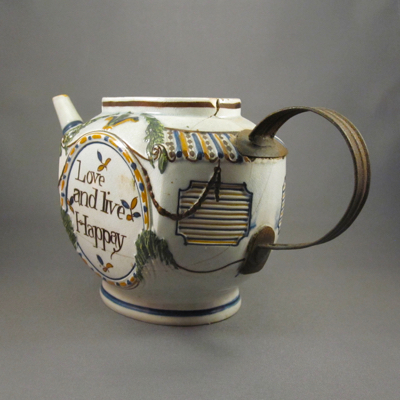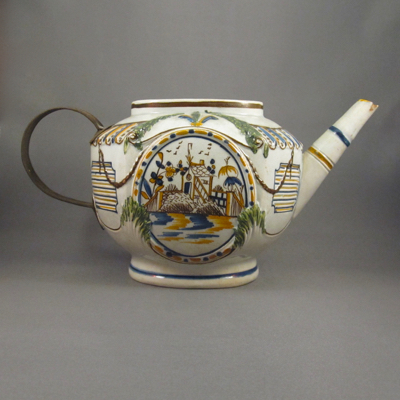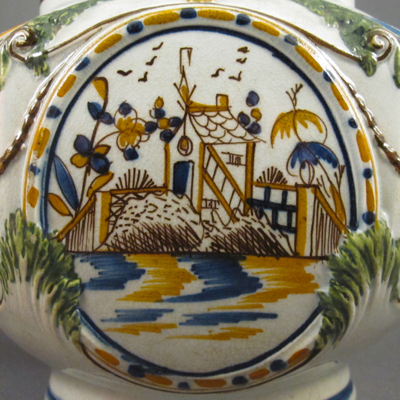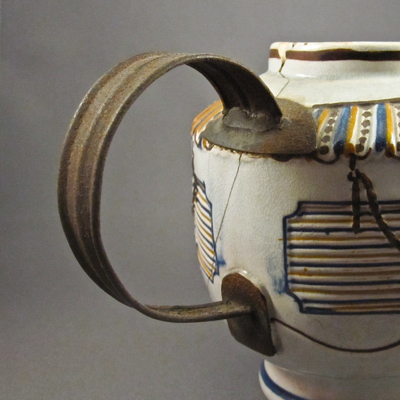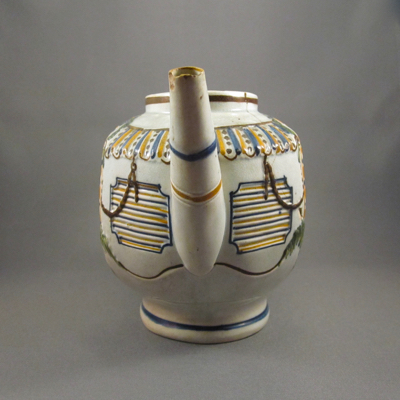 This teapot with similar shape and decoration shows what the original handle and lid on mine might have looked like.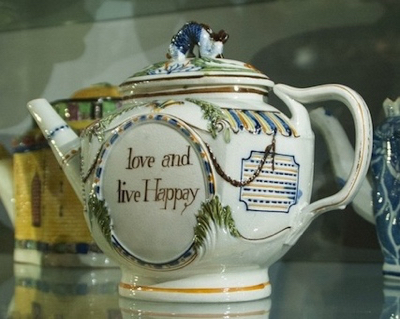 Photo courtesy of Agnes Ashe