English porcelain tea caddy with blue and white transfer decoration, made by F & R Pratt and Company of Fenton, Staffordshire from 1880 to 1920. The scene is believed to depict Lady Eleanor Butler and Miss Sarah Ponsonby known as "The Ladies of Llangollen" who lived together in North Wales from 1790 to 1831.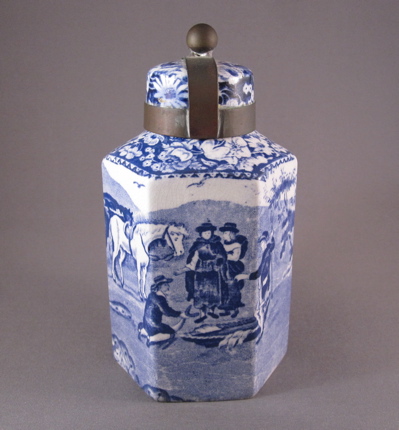 Tea caddy measures 5-3/4″ high.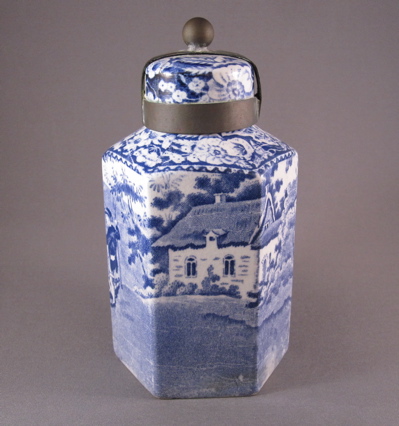 Marked in blue transfer on the bottom "Pratts Native Scenery".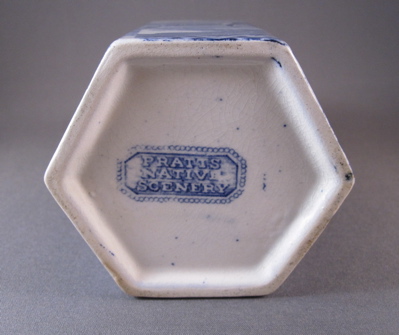 Clever copper strap repair holds together the two broken halves of the lid.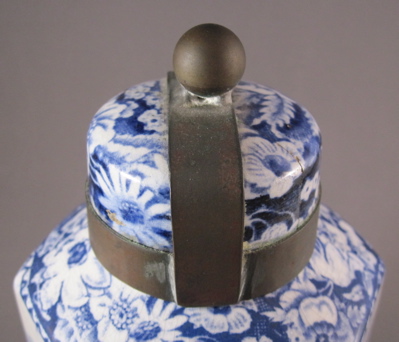 Tags: blue & white, English, porcelain, prattware, transferware