Prattware molded pottery jug from England with relief decoration and rare "PRATT" incised mark on bottom. Measures 5″ high. One side depicts a sailor bidding farewell to his lady.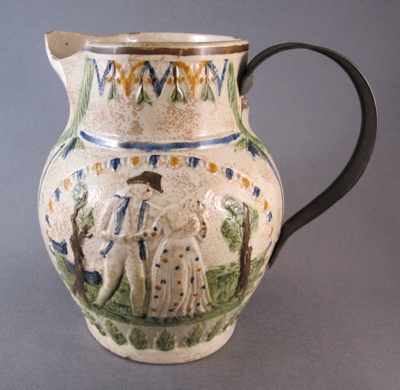 And the other side of the jug shows them happily reunited upon his return home.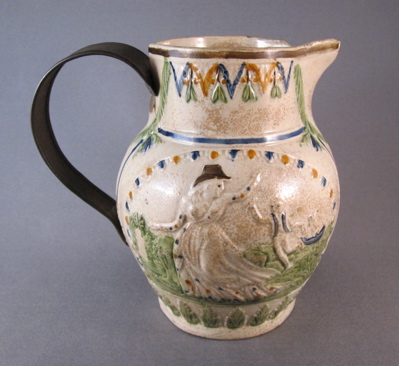 The plain metal handle replaces the original one, made of earthenware.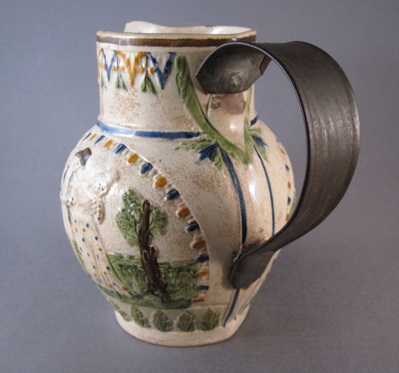 It is extremely rare to find a piece with an incised "PRATT" mark on bottom.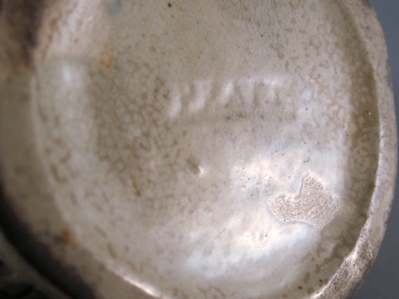 A similar jug without an inventive repair shows what the original handle looked like.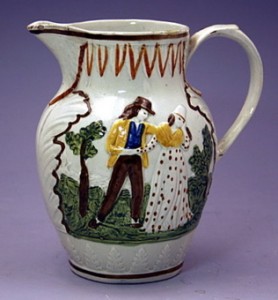 Photo courtesy of John Howard
Tags: English, metal handle, pottery, prattware