I purchased this 7-3/4″ dessert plate about 20 years ago at a now, sadly departed antique china shop on Greenwich Avenue in NYC. There is nothing extraordinary about this piece, except that it reminded me of my parents collection of Chinese export porcelain, filling a wood hutch and corner cabinet in our dining room.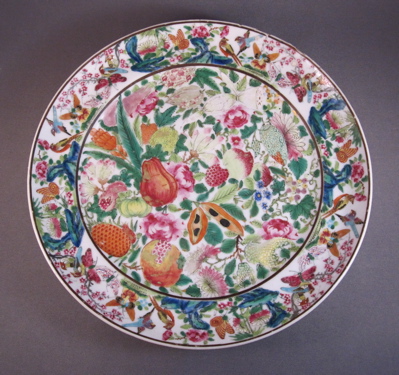 Beautifully detailed mille-fleur ("thousand flower") design, rendered in the famille rose pallette, incorporates blossoming peonies, chrysanthemums, lotus flowers, morning glories, hibiscus, roses, daisies and lilies.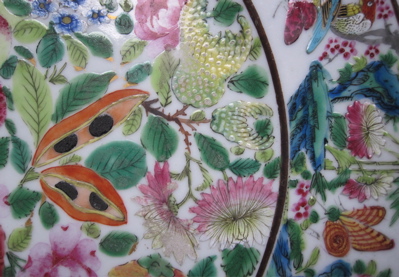 The lush border is filled with a variety of birds and butterflies.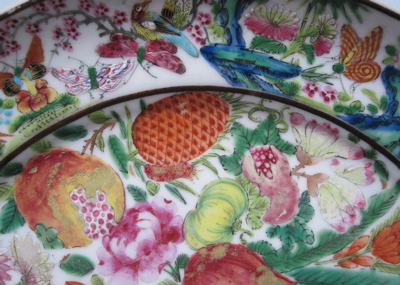 This plate was cherished, even after it became broken and was repaired with five metal staples on the back.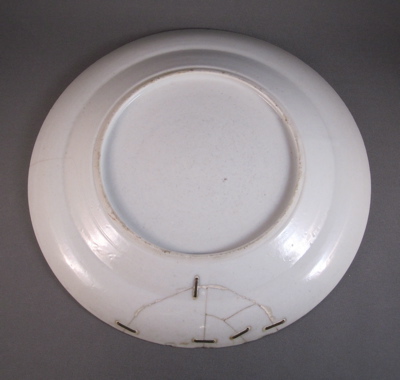 These cracks are tightly held in place with staples attached well over 100 years ago.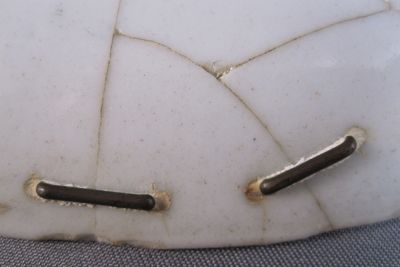 Tags: Chinese, porcelain, staples/rivets