I found this oddity in a gift shop in Provencetown, MA and thought it was so ugly I almost didn't buy it. But the "beauty" of this repair is that the entire lower portion of the covered box that was lost, has been lovingly recreated out of wood.
The back view of the wine barrel-shaped box, which measures 7-3/4″ high and 6-1/2″ long, shows great skill and detail.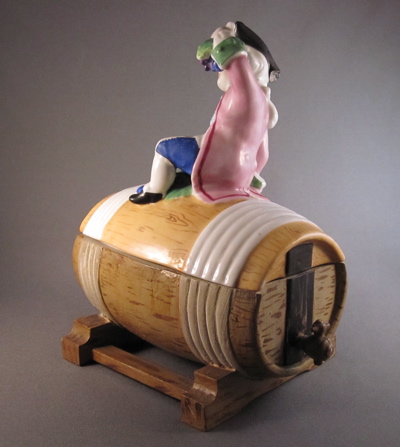 Matching the faux woodgrain on the porcelain top, a craftsman painted the replaced wooden bottom to look like porcelain, which had already been painted to look like wood!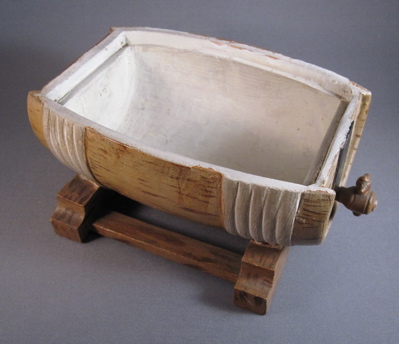 Wonderful details include this minutely carved spigot.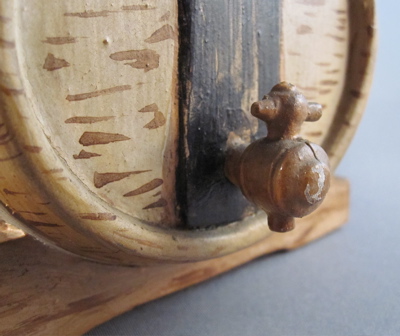 The porcelain figure on top of my trinket box…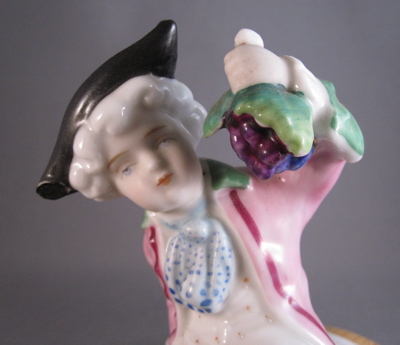 is very similar to this c. 1800 Meissen porcelain figure of a boy holding grapes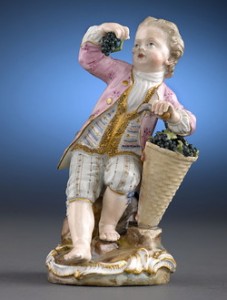 Photo courtesy of M. S. Rau Antiques