This 6″ tall cracked jug with a replaced mismatched lid and tin base, possibly from Pennsylvania, is covered in a web of hand woven wire.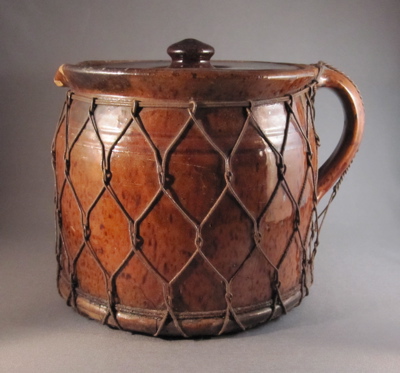 Redware pottery is earthenware made from red clay containing ferrous oxide, and the dark spots on the surface are a result of manganese in the glaze.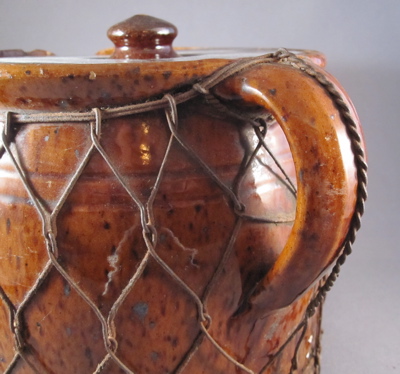 the cracked base was completely covered in wire and tin, now rusted. Please take a look at Tuscan pottery jug, another example of an earthenware jug with a similar repair.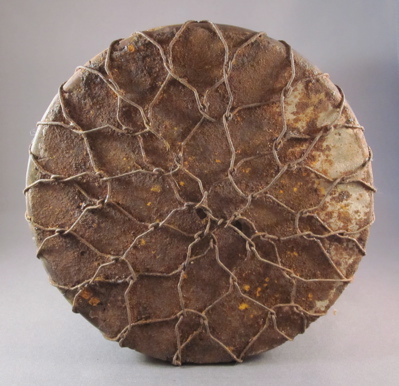 This antique redware jug with similar form is without cracks and wire reinforcement.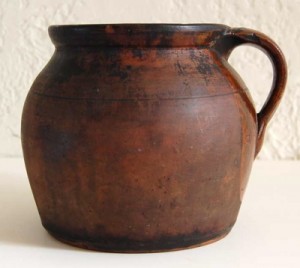 Photo courtesy of Malleries
Tags: American, metal base, pottery, wire