When this redware pottery Italian jug from the mid-1800's cracked, a skillful person enmeshed it in a hand-woven wire net.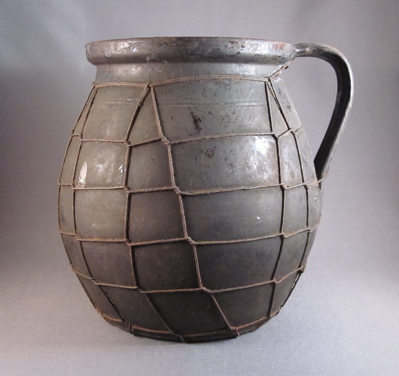 I spotted this jug at an outdoor market in Tuscany a few years ago and since then I discovered similarly repaired pottery from other European countries.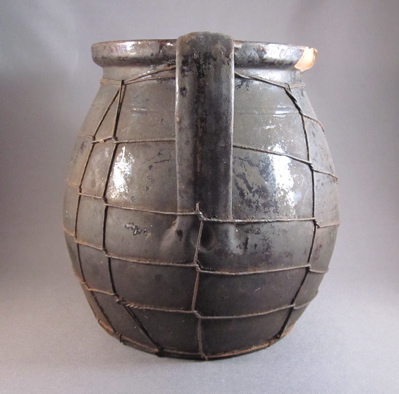 The large rim chip on the lip reveals the red clay underneath the black glaze. Jug stands 6-3/4″ high.