Colorful pearlware baluster shaped coffee pot from England with double repairs and "King's Rose" pattern decoration. Pot stands 12″ high, and has seen better days.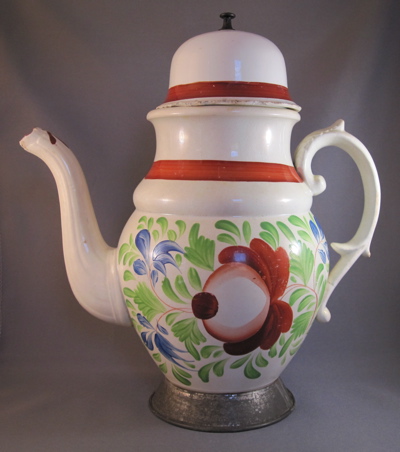 The base, riddled with large chips and no longer able to support the pot, was repaired with tin replacement in the middle to late 1800's.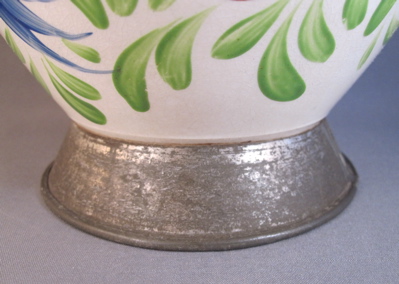 The ill-fitting domed lid, possibly from another piece in the set, originally had a skep shaped knob. This replaced knob, made of iron and looking like a large push pin, has been bolted through the top of the lid.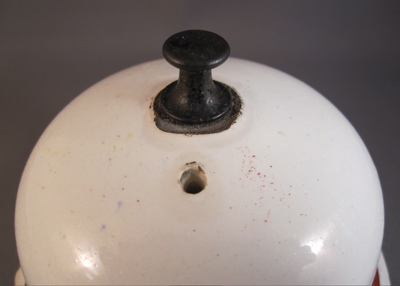 An astonishingly similar coffee pot, in wonderful condition, boasts its original base and finial.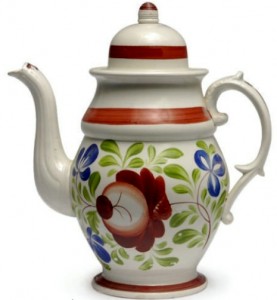 Photo courtesy of Christie's
Tags: English, metal base, metal lid, pearlware, soft paste