This gorgeous porcelain drum form inkwell with conical reservoir and 3 quill holes is hand painted in polychrome enamels with gilt highlights. Made by Worcester around 1810, it is marked on the underside in red script "Goldfinch / Chamberlain's Worcester." It measures nearly 2.75 inches high with a diameter of just over 2.5 inches.
I can just imagine the dreaded day, well over 150 years ago, when this expensive inkwell dropped to the hard floor, breaking into 4 pieces. A skilled tinker or itinerant "china mender" came to the rescue by adding 7 iron staples and a copper band around the top, enabling the inkwell to function again. Putty was added to help seal gaps left along the rim and for added assurance that ink would not seep through the bonded cracks.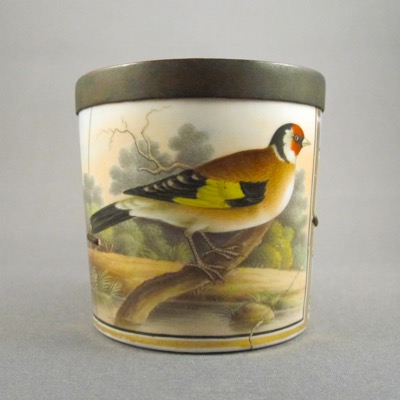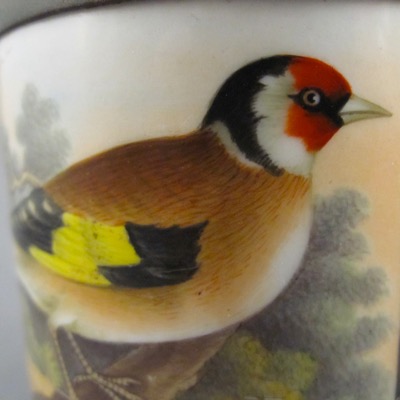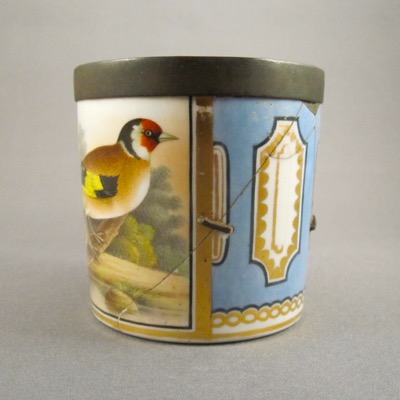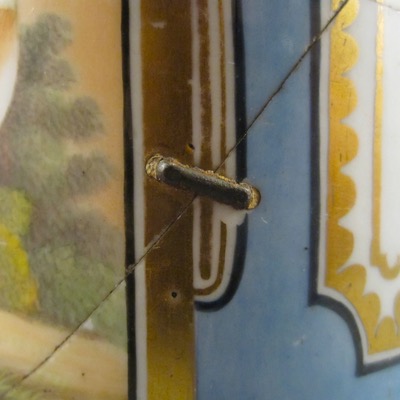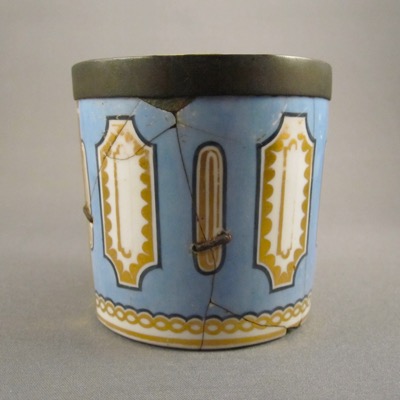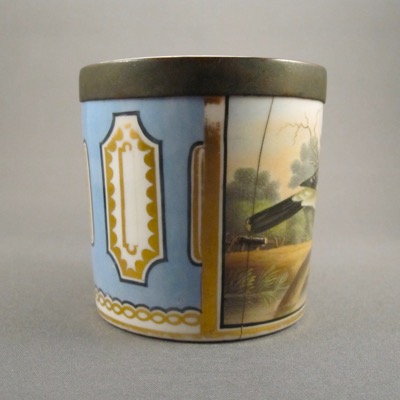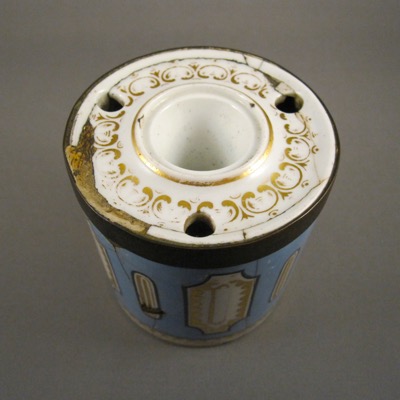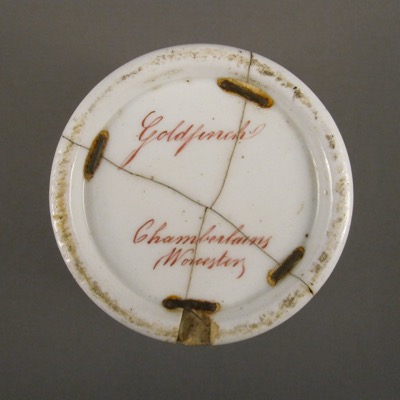 This is another rare example of a Chamberlains Worcester inkwell, minus the early repairs that mine has.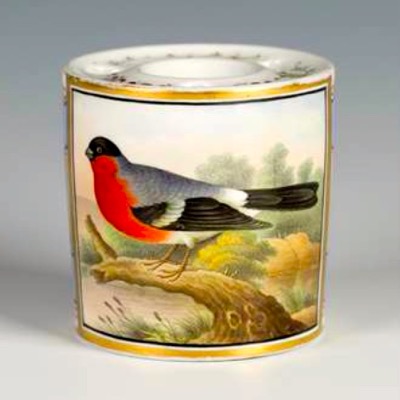 Photo courtesy of The Saleroom