Small Wanli period (1573-1620) Ming pottery jar from Swatow, in Southeast China, with a blue underglaze decoration of deer and stylized plants with crackle glaze. I purchased this great little jar from a ceramics dealer in Amsterdam, where a replacement neck was created over 200 years ago after the original neck broke off.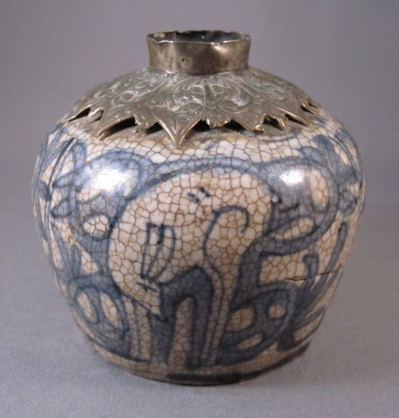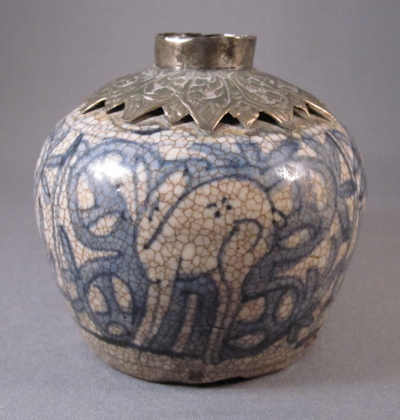 Jar measures 3-1/4″ high, 3-1/4″ wide.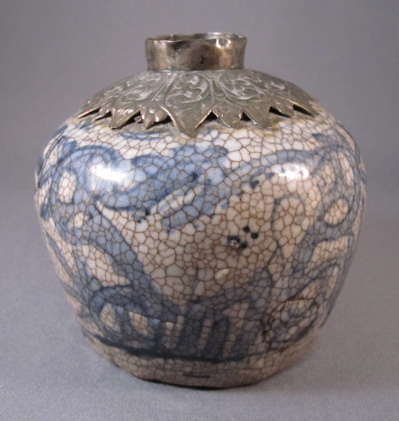 Remains of the original broken neck are mostly obscured by the replacement neck and collar.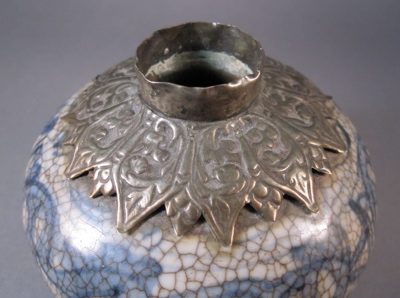 The Dutch replacement copper neck has an elaborately engraved floral design.
This jar has the same form and decoration as mine but with an intact neck.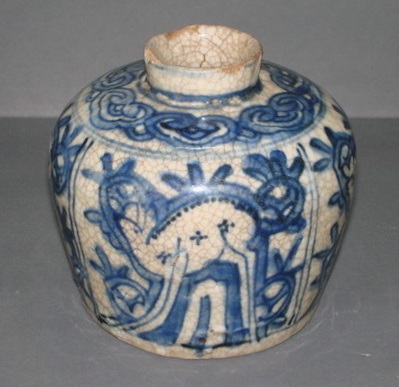 Photo courtesy of Trocadero
Tags: blue & white, Chinese, metal neck, pottery