This large porcelain charger, made in China during the Yongzheng period (1723-35), measures 13-3/4″ in diameter. The famille-rose palette with predominantly pink colored enamel is made from colloidal gold, a suspension of gold particles mixed into the glaze.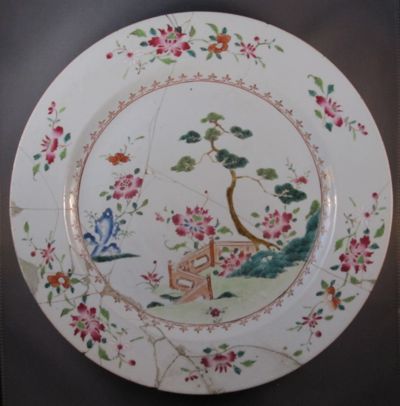 The polychrome decoration of a large tree on a terrace with over-scaled flowers is painted in shades of green, pink and blue on a pale green ground.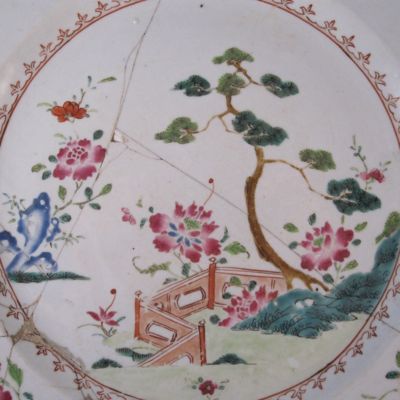 After this charger was dropped and broke in to over 20 pieces of varying sizes, an itinerant china mender made it whole again by carefully drilling holes in to the underside of the porcelain and securing 35 metal staples to either side of the cracks.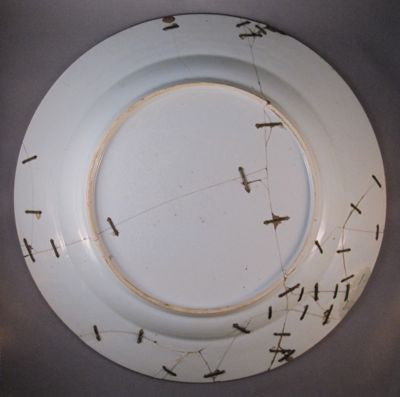 The disarray of cracks and staples make a wonderful pattern of their own.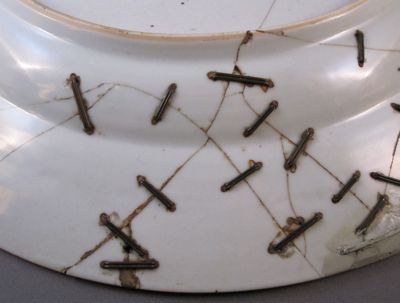 These unusual metal staples have a deep ridge running through each length.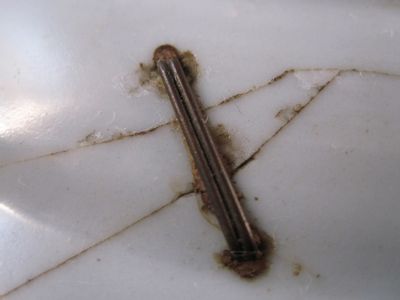 Tags: Chinese, porcelain, staples/rivets