I purchased this cylindrical form porcelain mug at auction last year, along with many lots of mugs, teapots, jugs, goblets, and oil lamps. As a result of my forced hiatus from work due to the pandemic, I was able to leisurely research and catalog the 50+ new pieces to my collection. This pretty mug in the Famille Rose palette has floral swag and tassel decoration in pink, purple, green, and orange. It was made in China during the Qianlong period (1736-95) and stands 4.5 inches high.
After the handle broke off, a bronze replacement was attached by carefully drilling through the body. Although I seem to have countless replacement handles such as this in my collection, each are a little different in size, proportion, and material. I especially enjoy the patterns created by the thinly cut rattan, woven over the handle as insulation and to help form a tighter grip.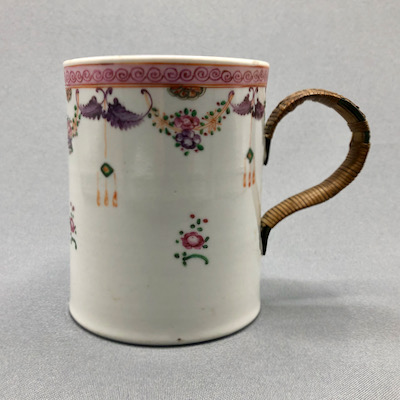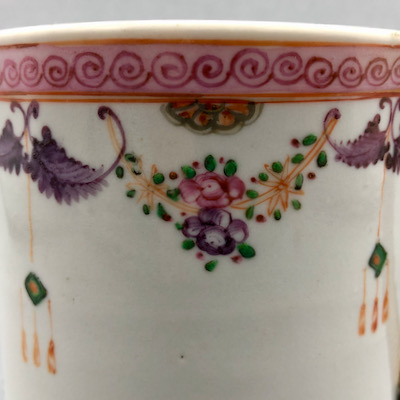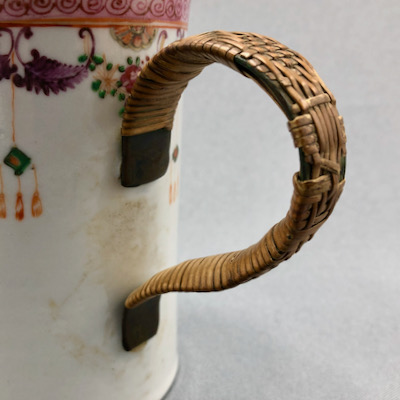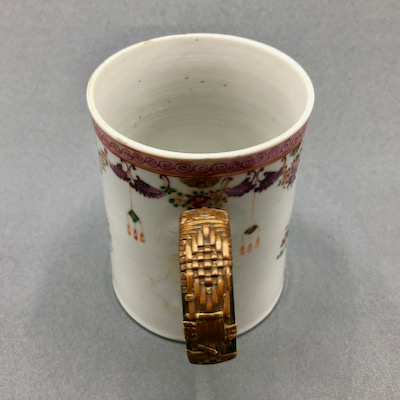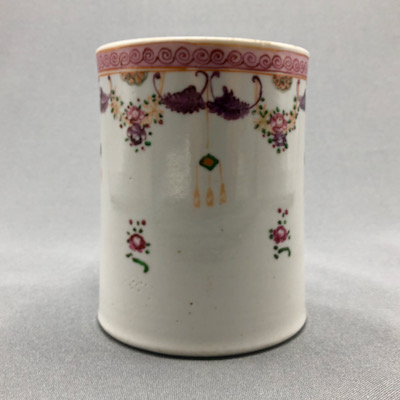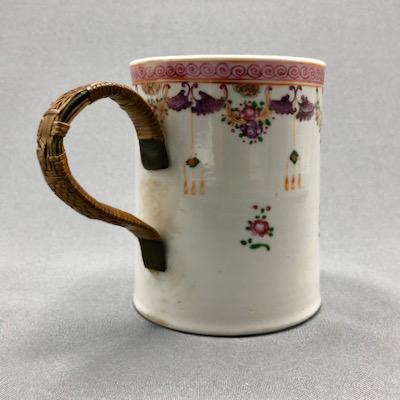 This example, with similar form and decoration, shows what the original handle on my mug would have looked like before it took a tumble.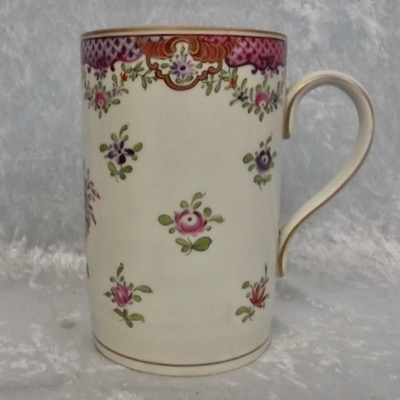 Photo courtesy of Ruby Lane