This baluster form porcelain teapot with applied flowers was made in China during the tail end of the Yongzheng period (1678-1735.) It measures 5 inches high, 6.75 inches from handle to spout and is decorated in the Famille Rose palette of green, orange, blue, lavender, and gilt.
Various craftspeople were kept busy making repairs on this poor injured fighter. We will never know exactly who did the repairs or when they were done but it seems likely that a metal smith made the silver replacement spout sometime in the 1700s-1800s. The rattan wrapped bronze replacement handle was most likely done in the 1800s and the wooden replacement knob could have been done as late as the early 1900s.
The last photo shows a similar teapot with all of its original parts intact, but I much prefer my mismatched sampler of various early repairs.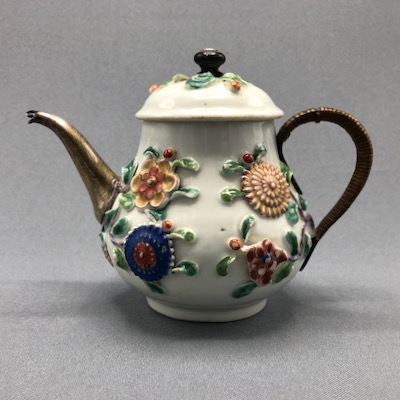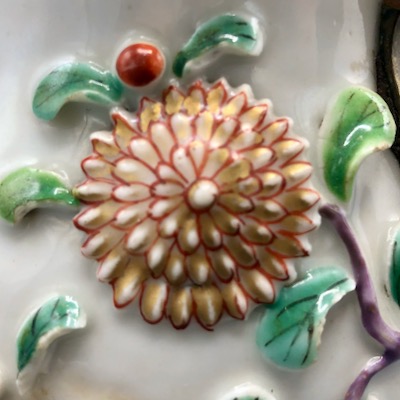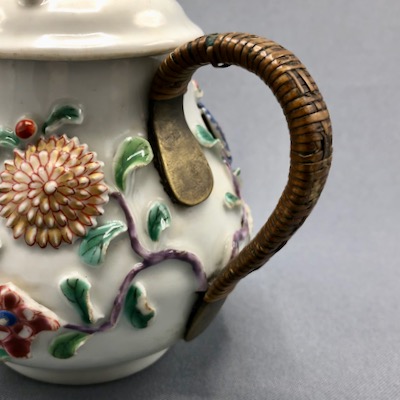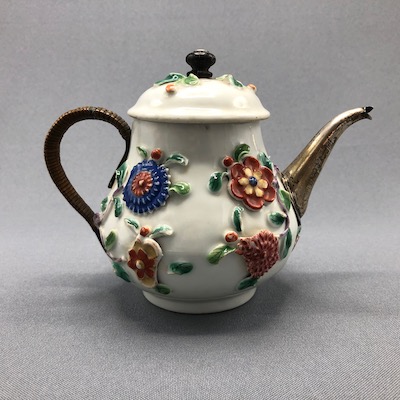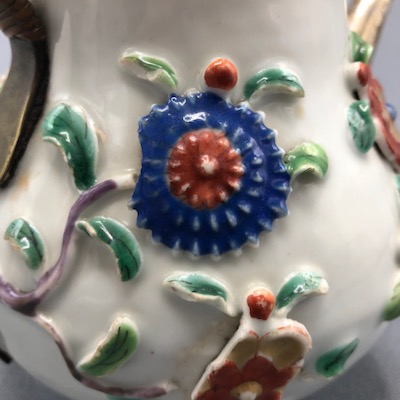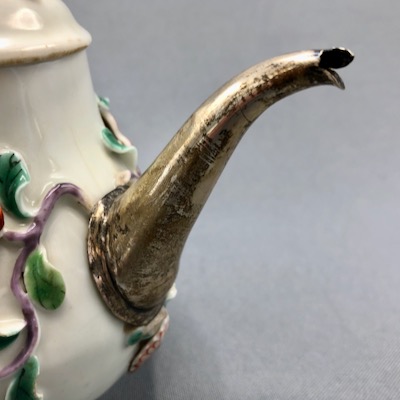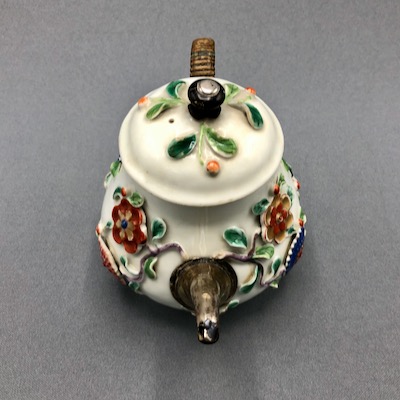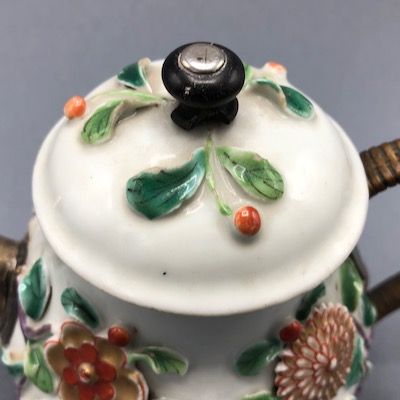 This teapot with similar form and decoration suggests what the original spout, handle, and knob on mine might have looked like before it took a tumble.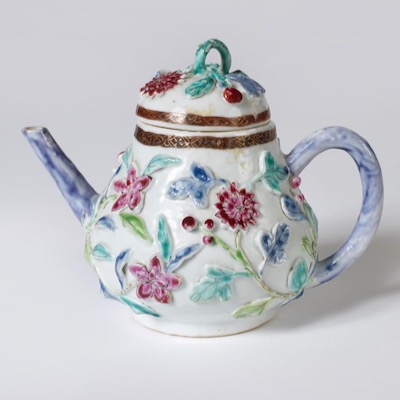 Photo courtesy of Northeast Auctions