This free-blown conical shaped wine glass with gadrooned bowl stands 4-1/2″ tall. I believe it to be of European origin and made in the late 1700s.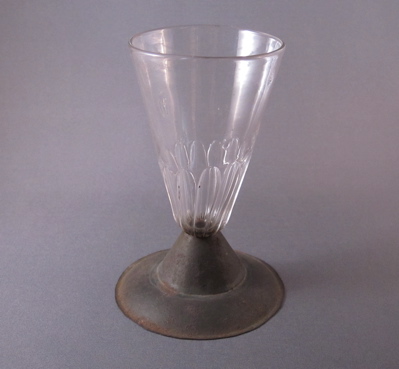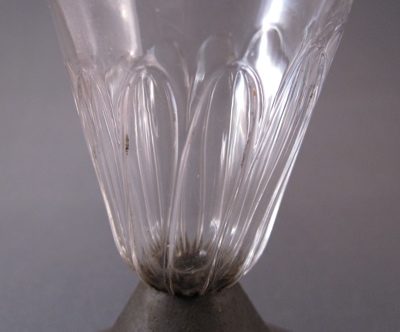 I especially like the lozenge shaped glass bubble "imperfection" on the side, which looks like a microscopic organism.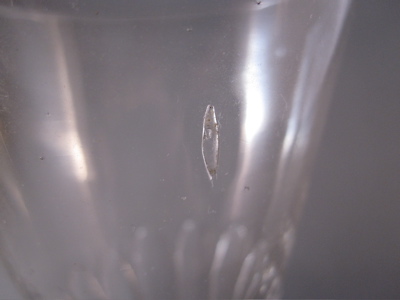 A crafty tinsmith transformed this goblet in to a tumbler, after the stem and foot snapped off sometime during its early life.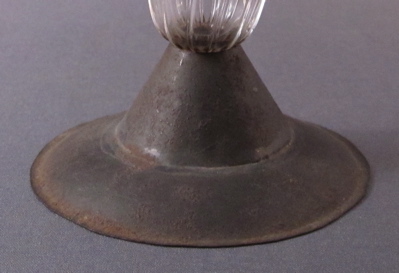 A "witches hat" style tin replacement foot with concave bottom measures 3″ in diameter.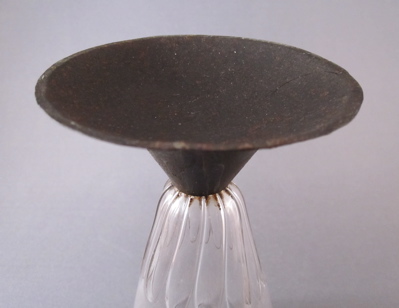 This unaltered goblet with the same design still maintains its original double knob stem.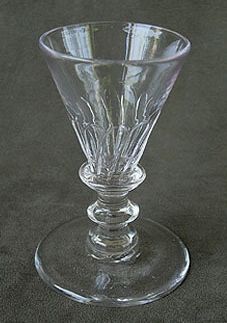 Photo courtesy of eBay