Early in my collecting days I purchased a small pottery cream jug with blue & white transfer decoration and a wonderful wicker replacement handle. I had not seen a repair quite like it before, woven, I believe, by a basket maker. Flash forward about 20 years when I was notified by one of my favorite dealers in the UK who offered me another jug with a similar woven handle. The photo he sent did not show the scale, so I had no idea what size the jug was. When an oversized parcel arrived a couple of weeks later, I unpacked what turned out to be a HUGE jug.
This Dutch shape pottery jug with blue and white transfer decoration and woven rattan replacement handle was made in England in the first quarter of the 1800s. Measuring 9.25 inches high and 12.5 inches wide from lip to handle, it is marked "Lasso" on the underside. It must have been much loved over the past 200 years, as is evident by the unusual replacement handle and large hole worn away on the bottom. Although unable to hold liquids today, this impressive jug and ultimate survivor still commands respect merely by sitting quietly on a shelf in my home.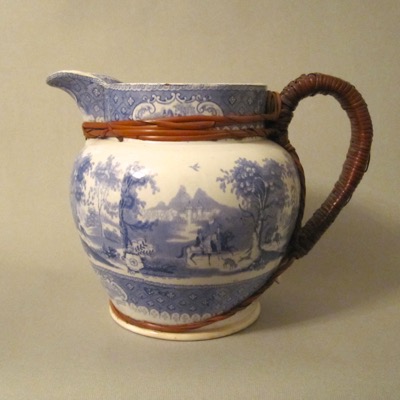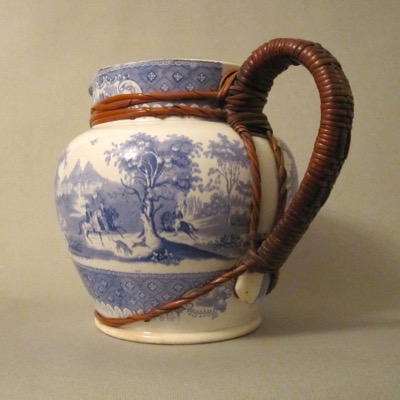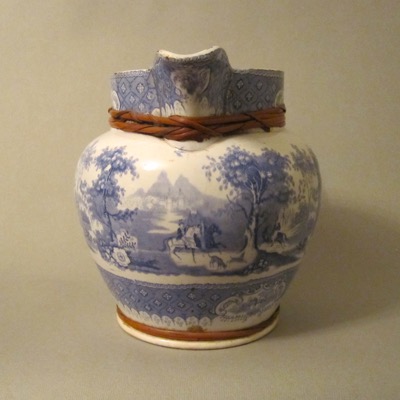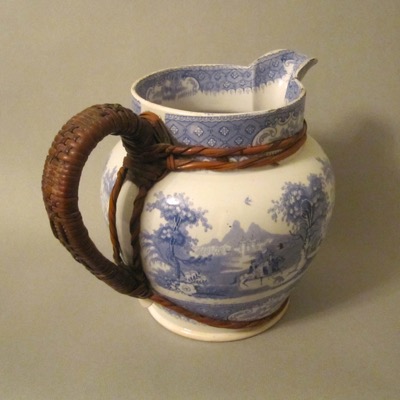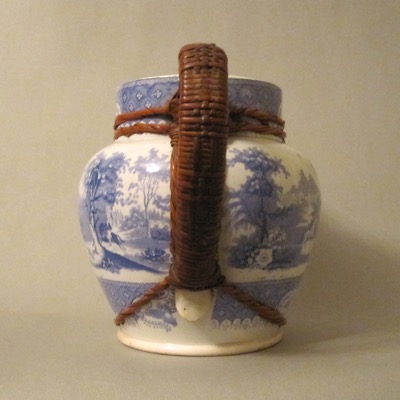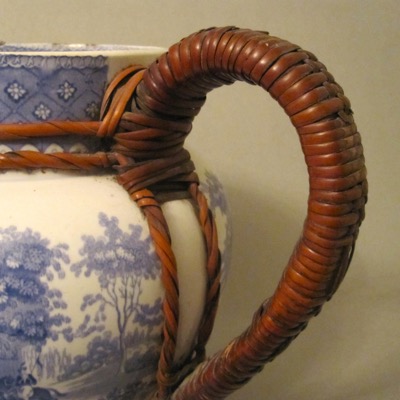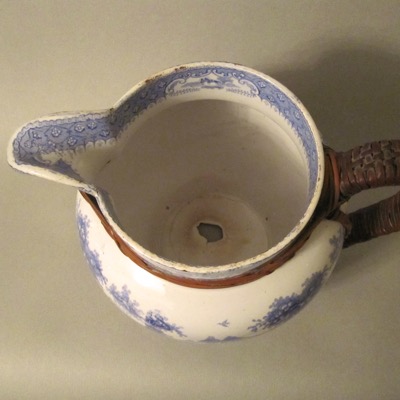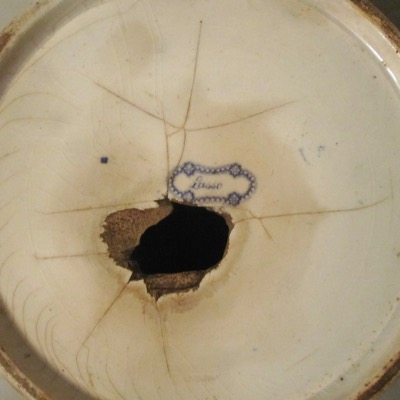 This jug with similar form and decoration shows what the original handle on my jug may have looked like.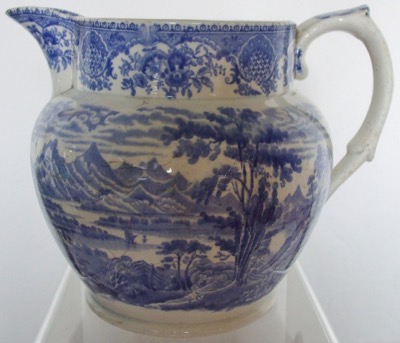 Photo courtesy of Applecross Antiques