This porcelain globular-form footed teapot was made in China in the late 1700s and is decorated in the famille rose palette with flowers, butterflies, and a diaper pattern border along the rim and on the lid. It measures 4 inches high.
A sturdy metal spout stands at attention, replacing the original porcelain one that was damaged. At a later date, a metal chain was attached to keep the lid from going astray. I have numerous metal replacement spouts just like this and feel that repairers had a stock of them on hand to be attached to damaged teapots. Look for an upcoming post where I compare and contrast similarly made replacement spouts.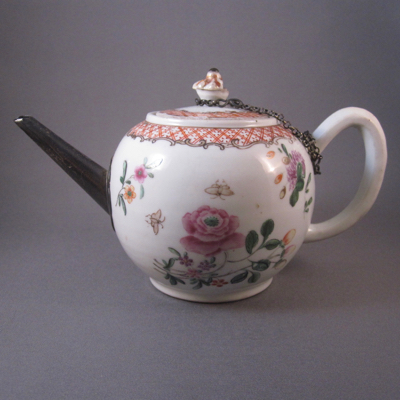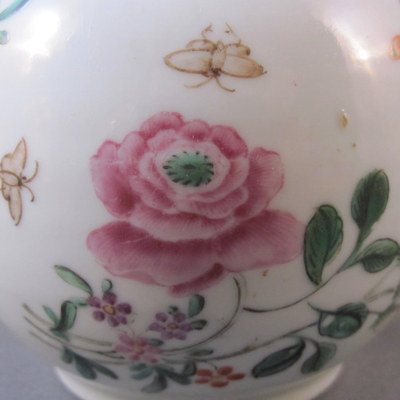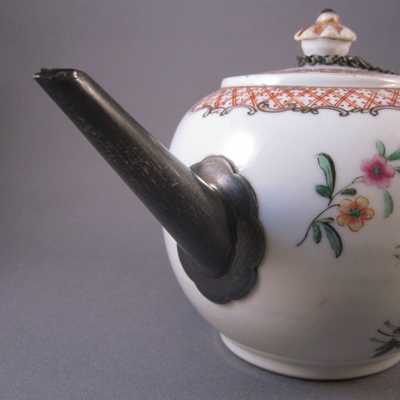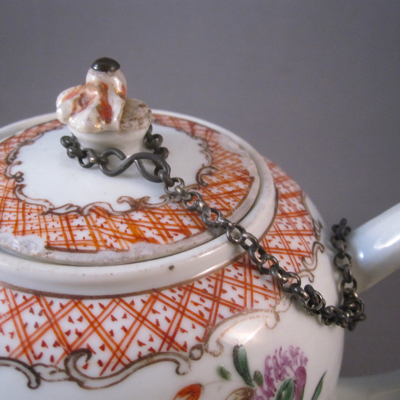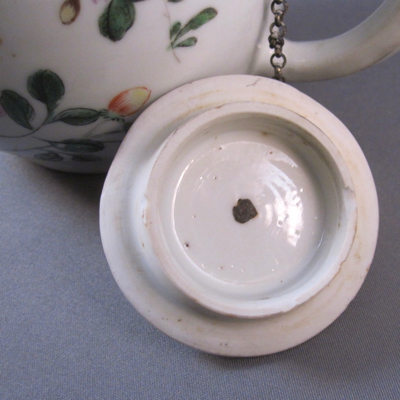 This teapot, with similar form and decoration, shows what the original spout on mine may have looked like.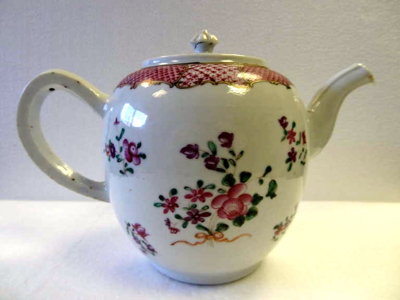 Photo courtesy of 1stdibs
Tags: Chinese, metal spout, porcelain, silver