This gorgeous rectangular red/brown Yixing pottery teapot was made in China, c.1700. It is decorated with 6 panels of appliqué decoration, including four-clawed dragons chasing flaming pearls amidst clouds. It measures 8 inches high, 7 inches wide, 3.75 inches deep.
Not only is the teapot itself stunning, but the elaborate replacement handle, lid and mounts are a knockout. After the original handle broke off, it was taken to a skilled silversmith who made a solid silver replacement stirrup-shaped handle with leaf mounts, along with a scalloped rim and base, spout, and a replacement lid with an ivory knob. I especially love the cutout heart at the end of the spout. The hallmark inside of the lid, W.F. over A.F. in a chamfered square, is for Fordham & Faulker (William Charles Fordham & Albert Faulkner), Orchard Works, Orchard Lane, Sheffield, UK. I have yet to research the hallmark but am looking forward to discovering the year the repair was done. Stay tuned.
I purchased this a few months ago from a dealer in the UK who said it was once in the private collection of British actress Rita Tushingham (Dr. Zhivago, etc.) Thanks, Rita for having such exquisite taste!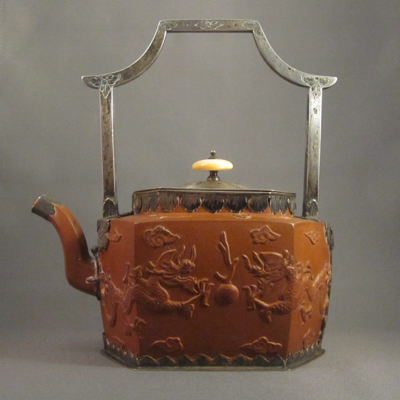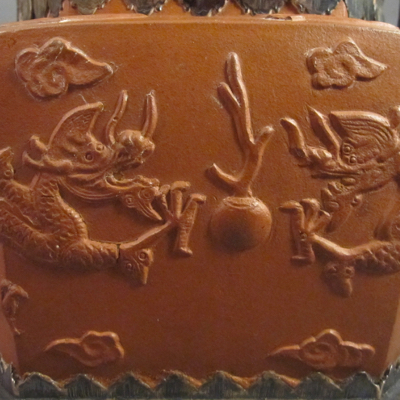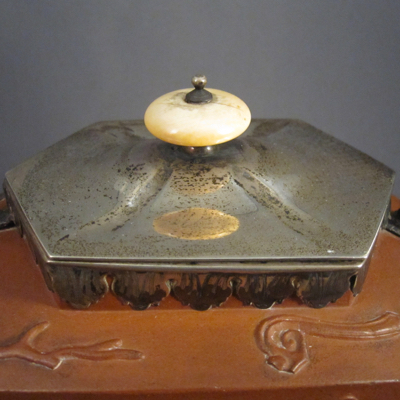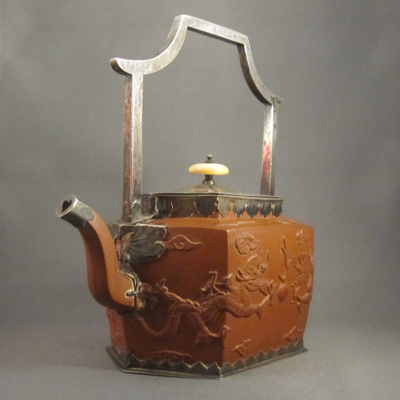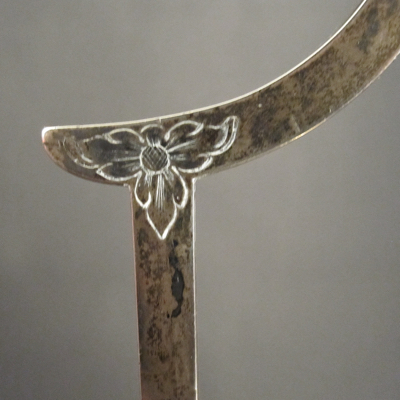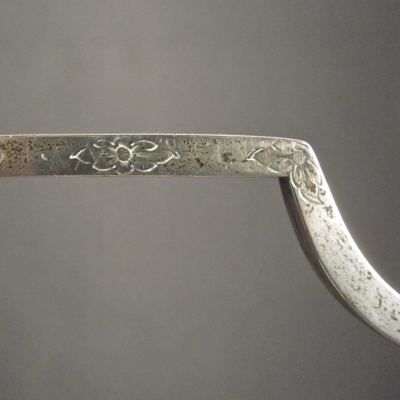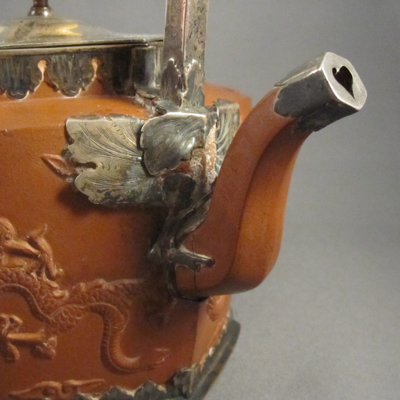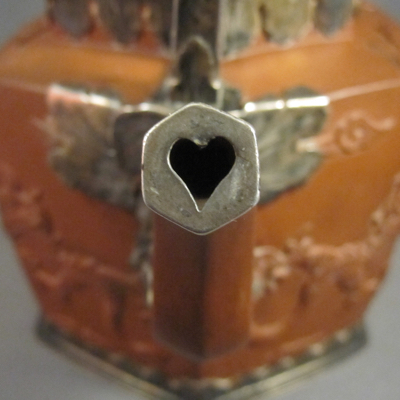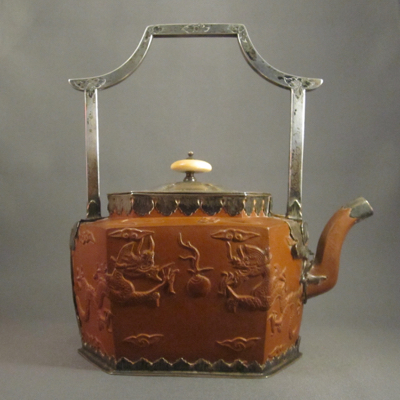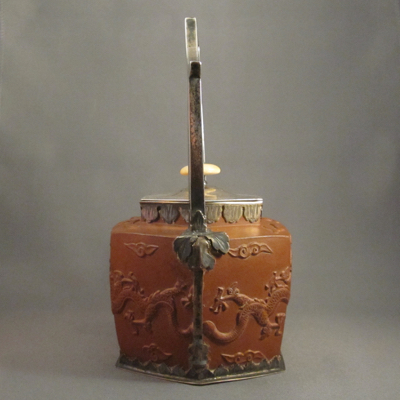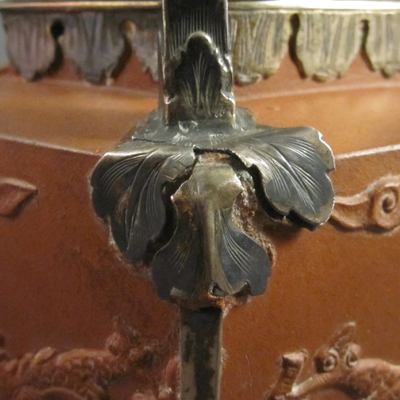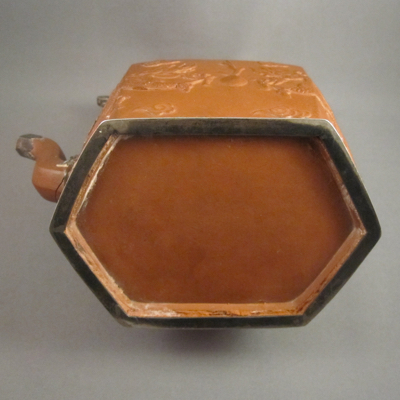 This teapot of similar form suggests what the original handle on mine might have looked like.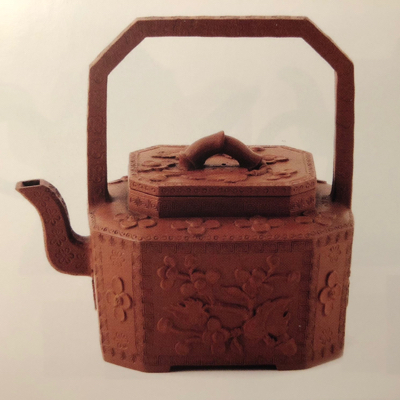 Photo courtesy of Woolley & Wallis