This Dutch shape pearlware pottery jug was made in Sunderland, England, c.1860-1870. It has dark red transfer decoration of the sailing ship "Great Australia" on one side and verses on the other side and front, accented with washes of pink lustre, yellow, green, and blue. "Great Australia" was built for Messrs Baines & Co. in Liverpool and launched in Decemeber 1860. Jug measures 8 inches high and 9.5 inches from handle to spout.
The large metal replacement handle with finger grip, thumb support, and a wide horizontal band were done by a tinker in the 19th century. As these jugs were prone to constant wear and tear, it was not uncommon for handles to break off and be replaced. Larger towns and cities had local tinkers but if you lived in a smaller town or village, you would bring your broken household items to itinerant tinkers, who would travel from town to town and set up on the side of the road or in the town square.
I love finding make-do's in multiples and was thrilled to find this jug, which is one of a pair. Even better, they match a large jug I purchased many years ago with a similar metal replacement handle, making the set, graduating in size, a trio. Take a look at Large Sunderland jug, c.1855 the largest jug I previously posted.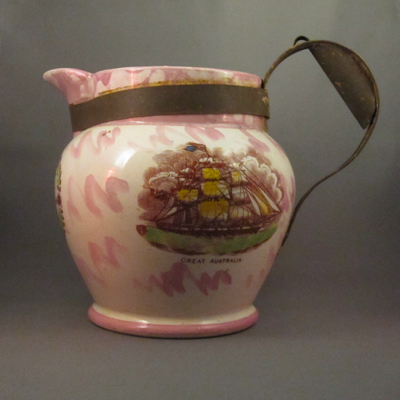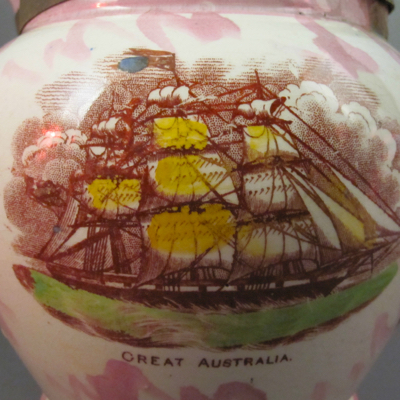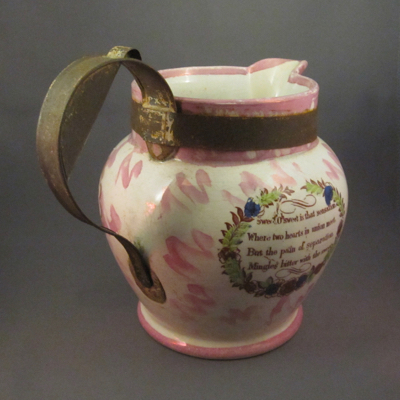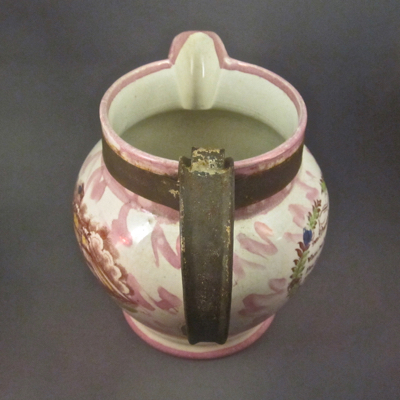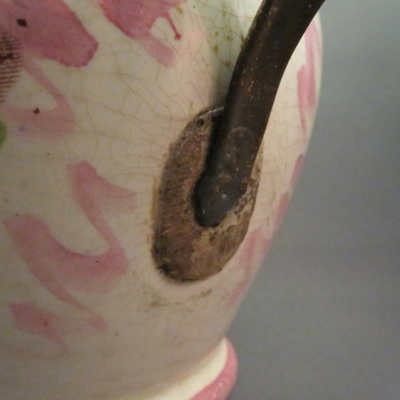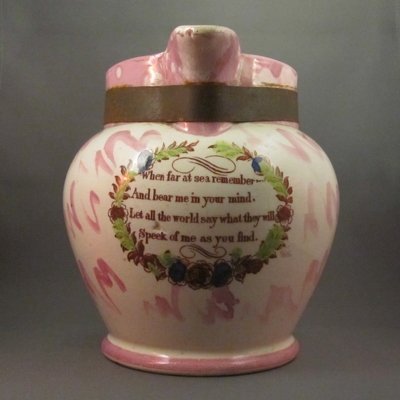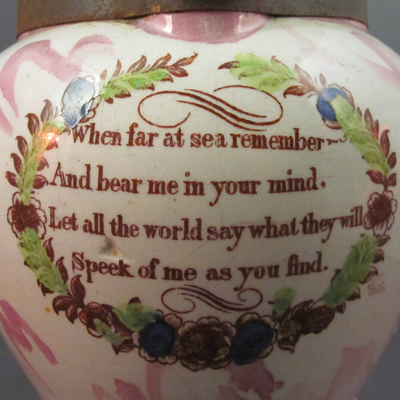 This jug of similar form and decoration shows what the original handle on mine would have looked like.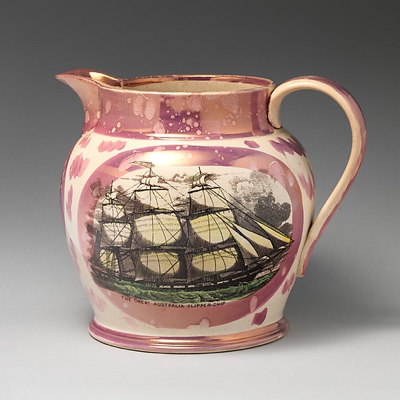 Photo courtesy of Metropolitan Museum of Art
Tags: commemorative, English, metal handle, pearlware, pottery, transferware