This whimsical teapot in the form of a three-story Georgian mansion is made of saltglaze stoneware pottery. The molded decoration includes a coat of arms, guards, animals, vines, birds, a dancing couple, and a crane on a serpent's head spout. It measures 5.75 inches high, 8 inches wide from handle to spout and was made in the Staffordshire region of England, circa 1750-1760.
After the original lid broke or went missing, an intricate tin replacement in the form of a shingled roof with a chimney as knob was made by a clever tinker. This is one of just a few replacement lids I have come across where the repairer copied the form of the original, and I am so glad that he (or she) did!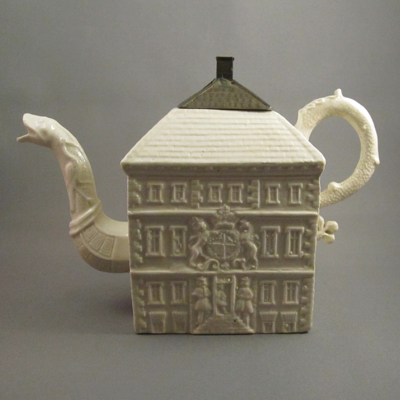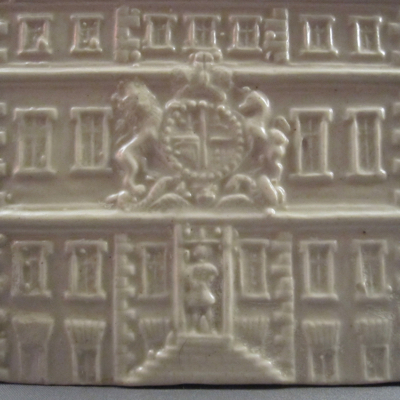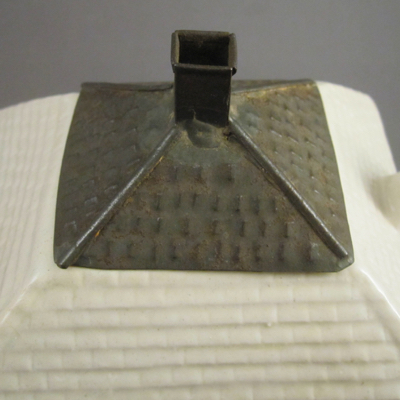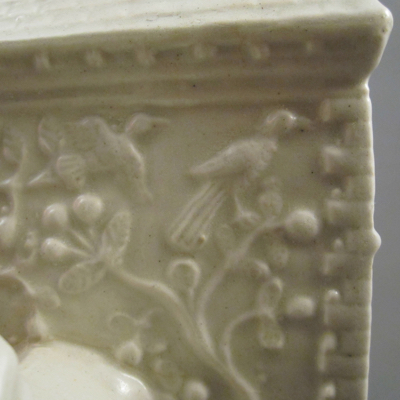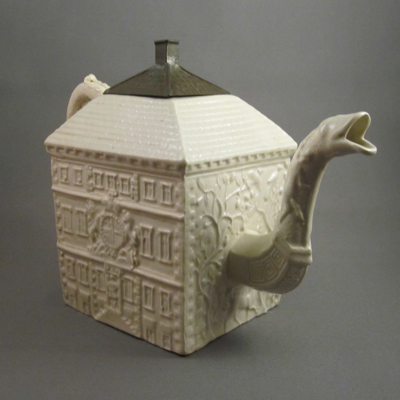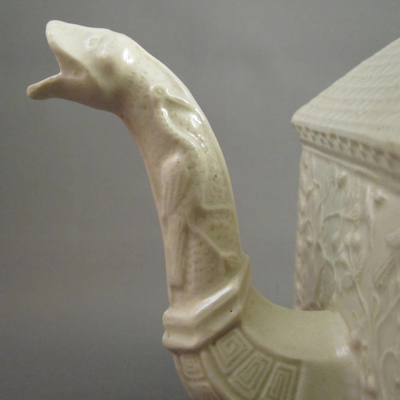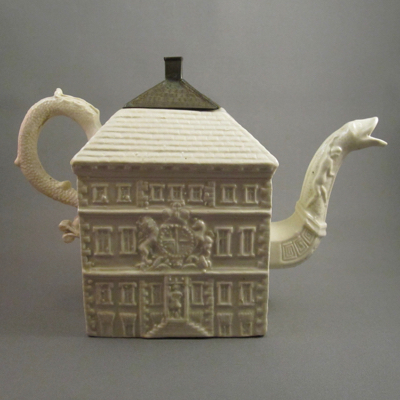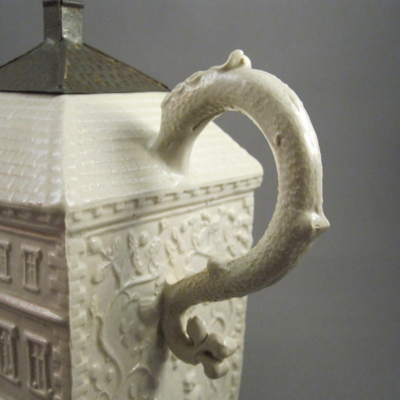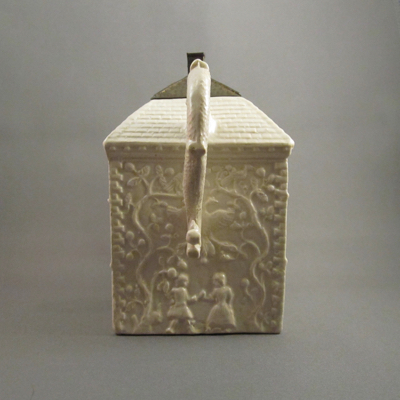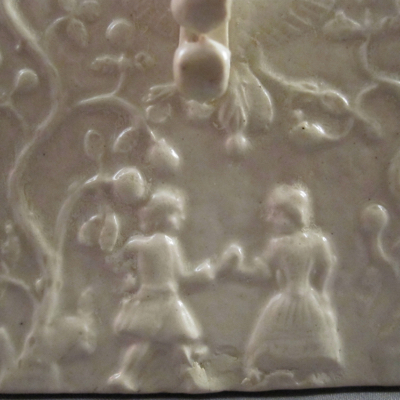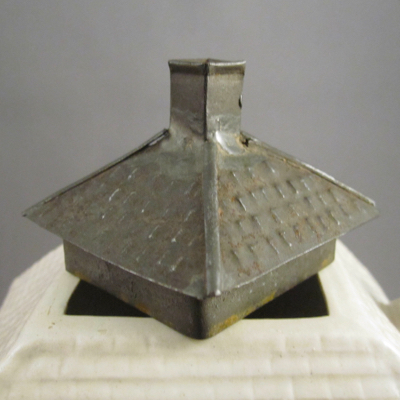 This teapot of similar form suggests what the original lid on mine might have looked like.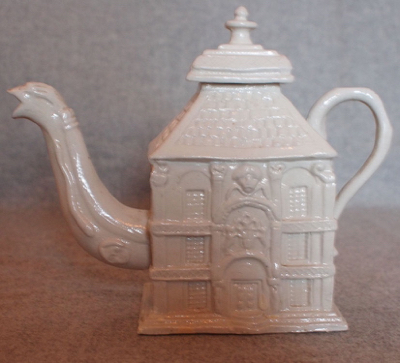 Photo courtesy of eBay
Tags: American, English, metal lid, pottery, salt glaze, Staffordshire, stoneware