This small cylindrical porcelain mug is decorated with polychrome enamels in the Famille Rose palette with floral sprays and a lattice and scroll border at top and bottom. It was made in China for export during the latter part of the Qianlong period (1736–1795) and stands 4.25 inches high.
After the original handle broke off, it was most likely taken to a tinker who fashioned this sturdy metal replacement handle with 2 support straps. Judging by the numerous chips and cracks in the body, this little mug has survived quite a bit of abuse. I'm glad it wasn't thrown away long ago for not being perfect.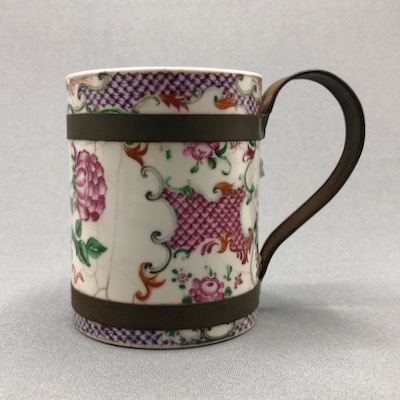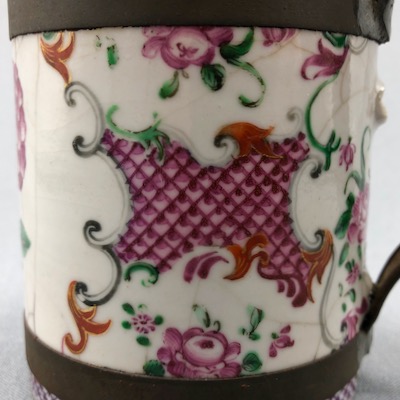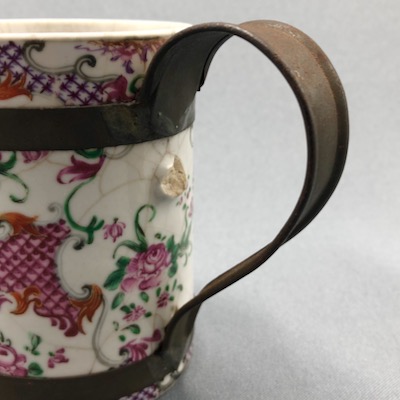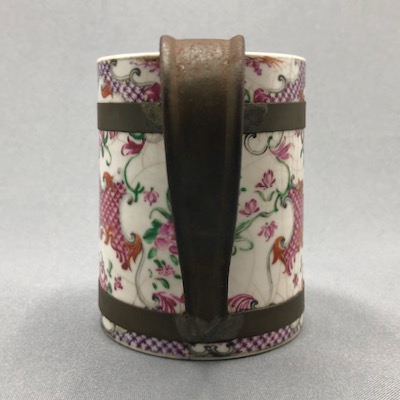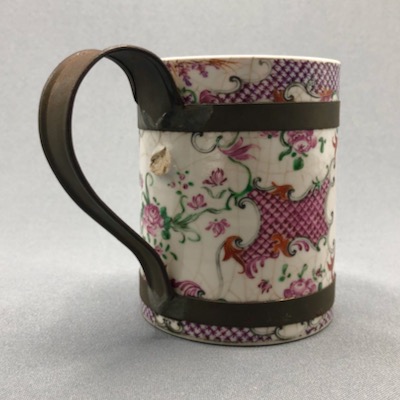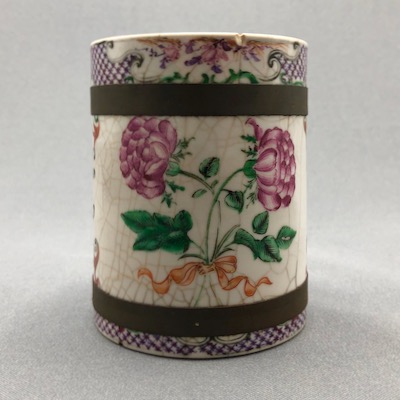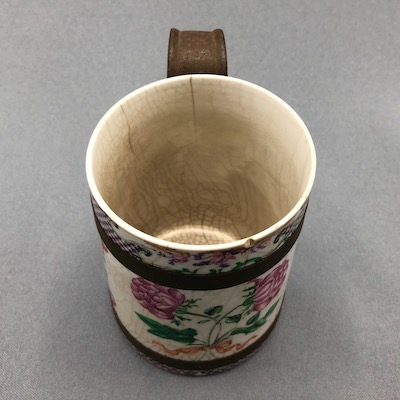 This mug with similar form and decoration suggests what the handle on my intact mug might have looked like before it took a tumble.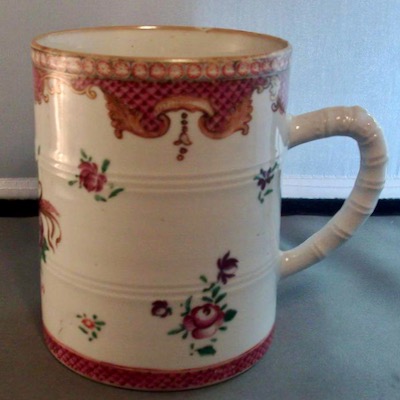 Photo courtesy of Chairish