I was thrilled to find this elegant baluster form, dry-bodied redware pottery coffee pot recently. It was made by Samuel Hollins in Staffordshire, England, circa 1784-1813, and stands 9 inches high. The applied sprigged decoration of a woman playing the harp is featured on one side, and The Birth of Achilles is on the reverse. Thin silver resist bands decorate the middle, rim, and spout.
The owners of this coffee pot must have been well off, as instead of carving a new lid out of wood or taking it to an itinerant tinsmith for a tin replacement after the original lid broke, they brought it to an established London silversmith for repair. The heavy sterling silver replacement lid is clearly stamped with the maker's initials HWC, for Henry William Curry, and a date mark for 1867. I think the shiny new lid, beautifully offset by the rich red color of the stoneware, looks better than the original. But then of course, I'm biased.

Check out a previous post, Samuel Hollins stoneware coffee pot, c.1800 showing another Hollins coffeepot with similar form and decoration, but with a more humble repair.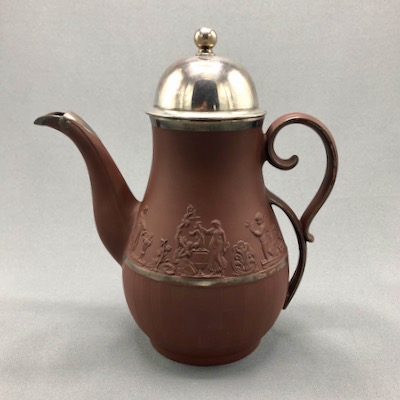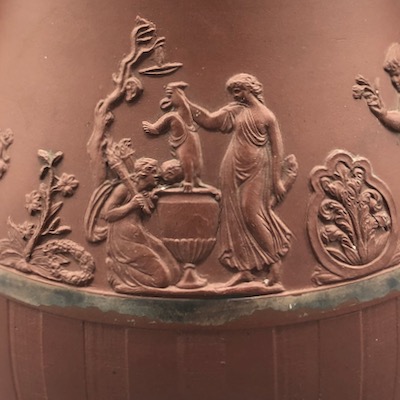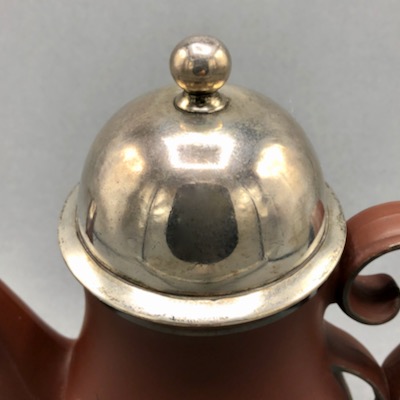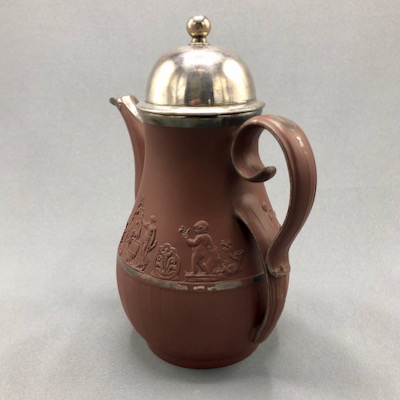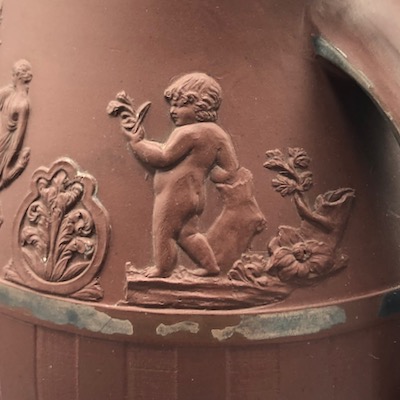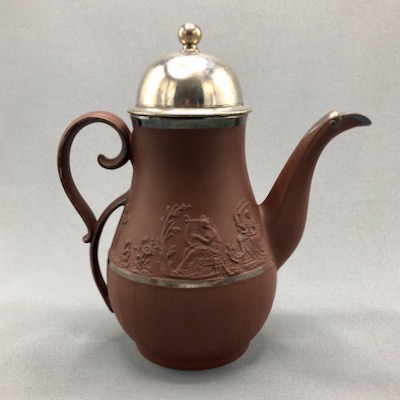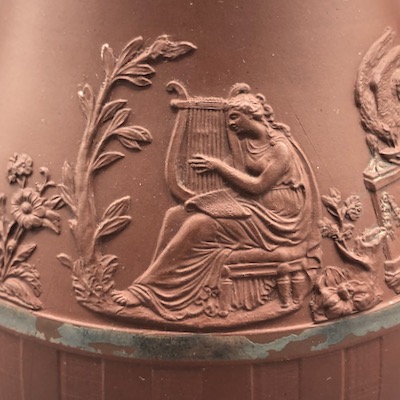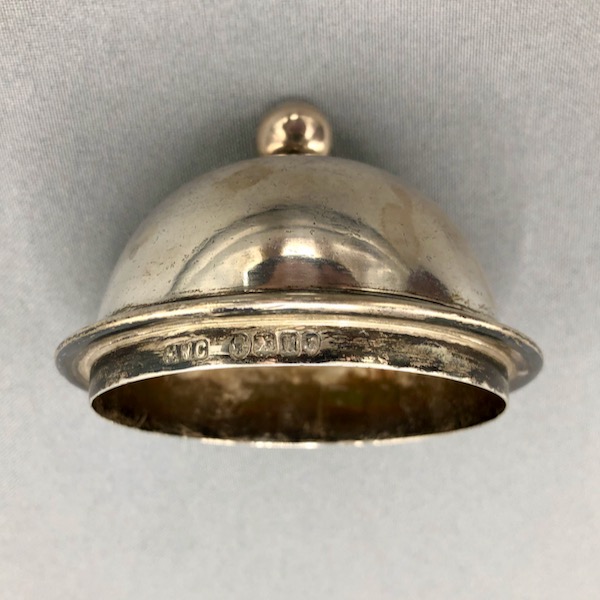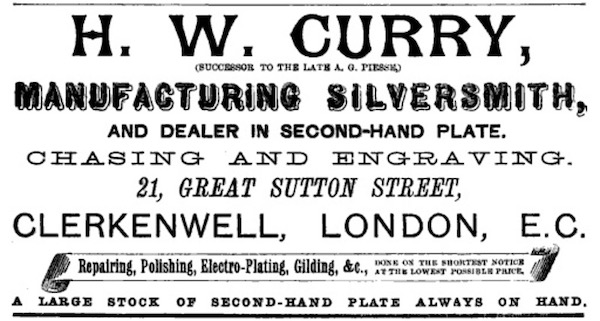 This is what the original domed lid on my coffee pot would have looked like, had it not been broken and replaced.
Photo courtesy of WorthPoint