I marvel at miniatures and have collected them since I was around 12 years old. As much as I love well proportioned miniature antiques, I am over the moon for antique miniatures with inventive repairs. With that in mind, you can see why this tiny teapot sends me reeling.
This child's creamware pottery drum form teapot with painted flowers and cherries stands a mere 2.5 inches high and is just over 3.5 inches from handle to spout. It was made in England during the 4th quarter of the 18th century. At some point in its early history, I imagine a child dropped the teapot during play teatime and the original handle broke off. Luckily for the child and eventually for me, a tinsmith made a metal replacement handle and the imaginary tea was able to flow again. Wouldn't it be great to find an entire miniature tea set with each piece possessing a different early repair? Well, I can dream, can't I?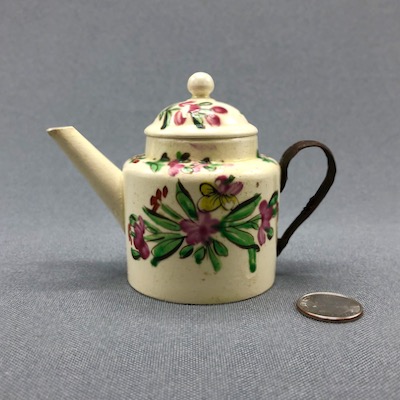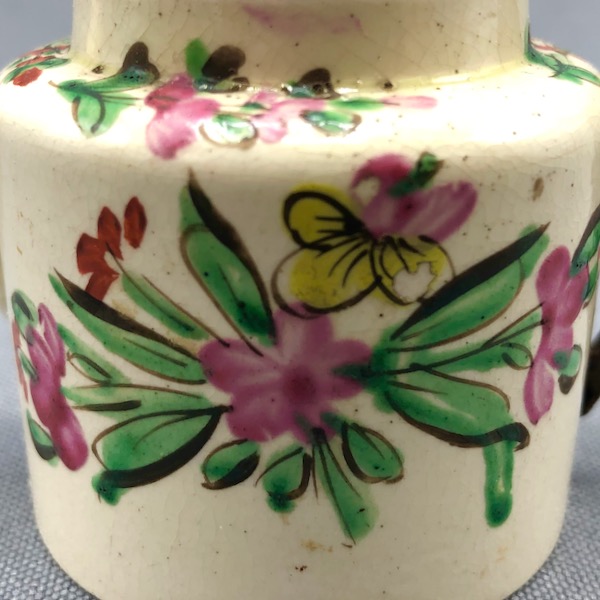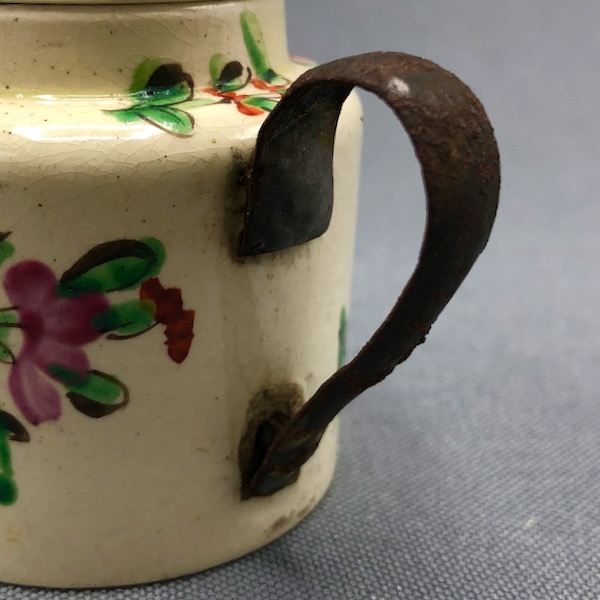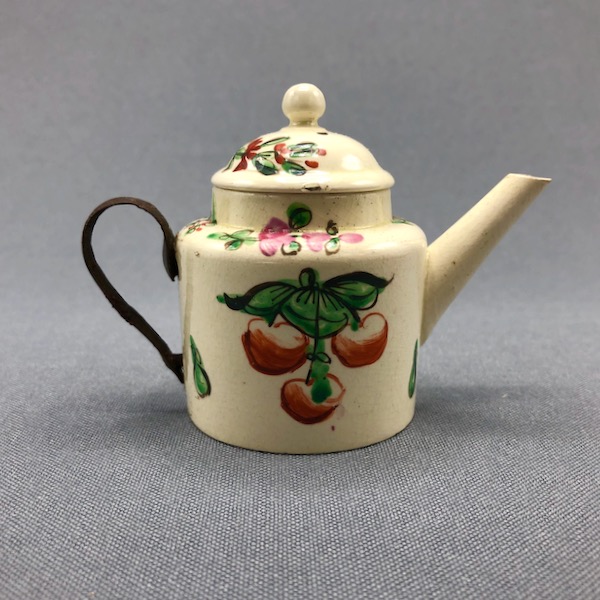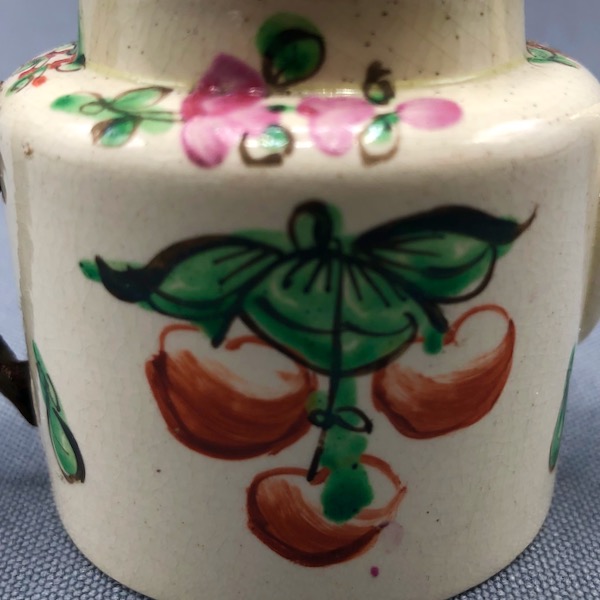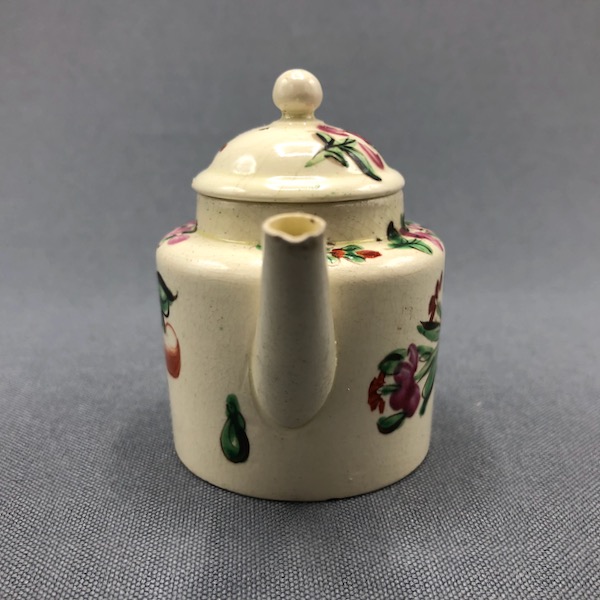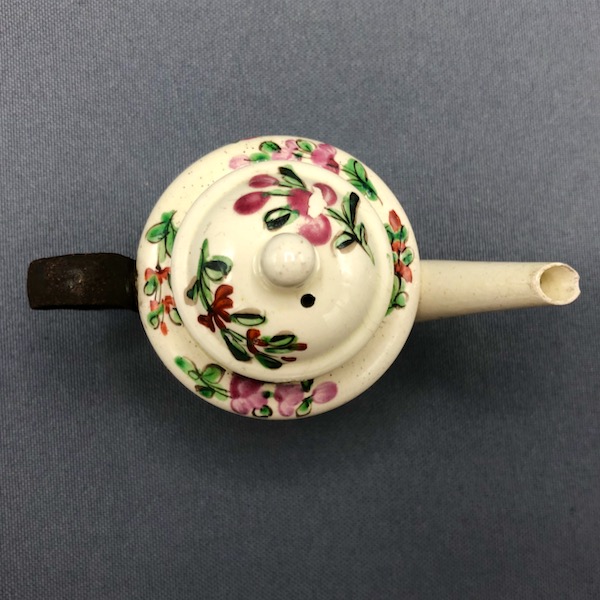 This teapot with similar form suggests what the original loop handle on my teapot might have looked like.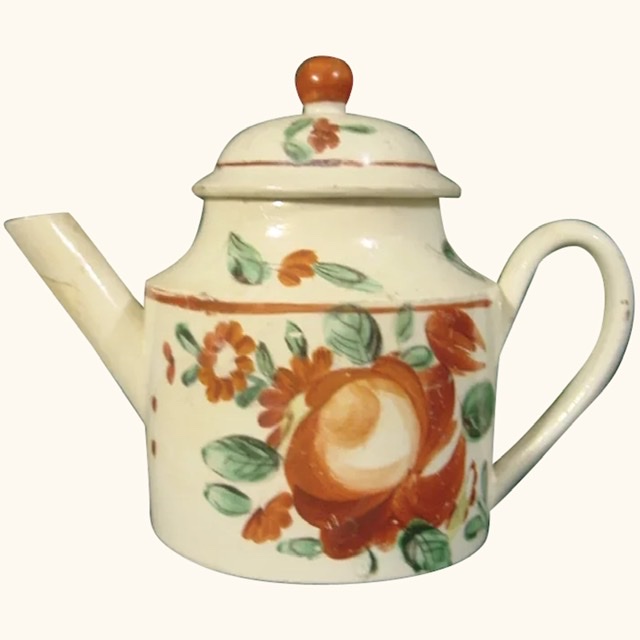 Photo courtesy of Ruby Lane