They say big things come in small packages and this tiny Staffordshire creamware teapot with double make-do repairs is no exception. It was given to me last year by my friends Abe and Frank, who like me, share a love of 19th and 18th century antiques. I was surprised that they were able to part with it but I'm certainly glad they did.
This teapot was made in England in the mid-1800s and measure 2.75 inches high, 5.25 inches from handle to spout. It is decorated in the style of Thomas Whieldon, with a sponged pattern in dark brown, green and yellow underglaze. It was most likely part of a larger child's tea set, which might have included a coffee pot, creamer, sugar, cups, saucers, and plates.
It is not surprising that fragile playthings for children ended up broken. I mean, what would you expect? Although this survivor is chipped and minus its lid, it's a miracle that it is still around after over 260 years. I especially love the double make-do repairs, as a metal replacement handle with support bands and tin spout were added after the original ones broke off.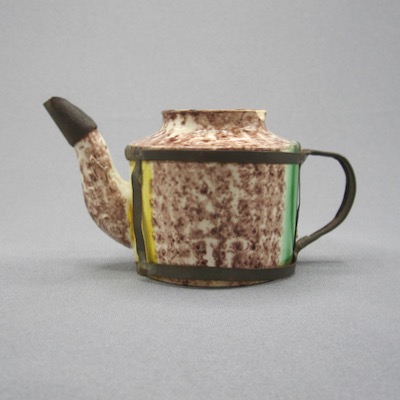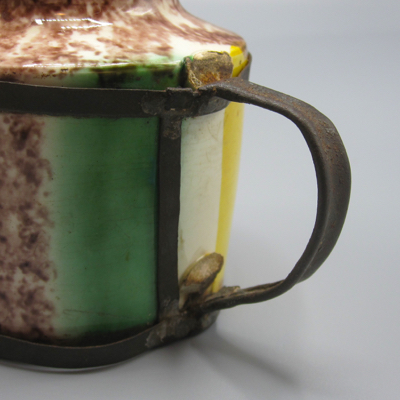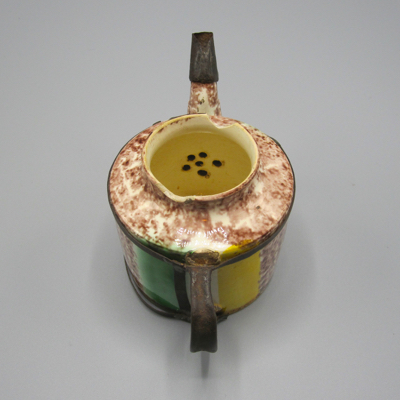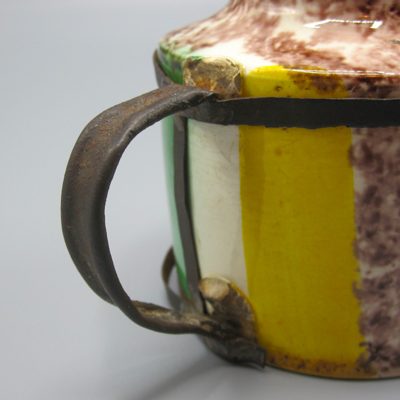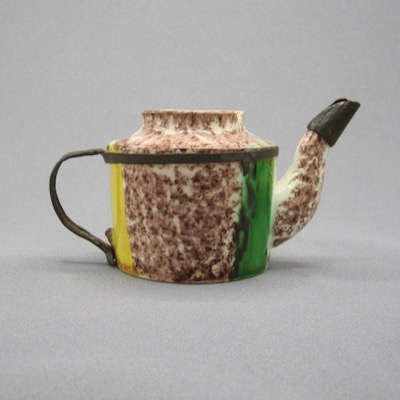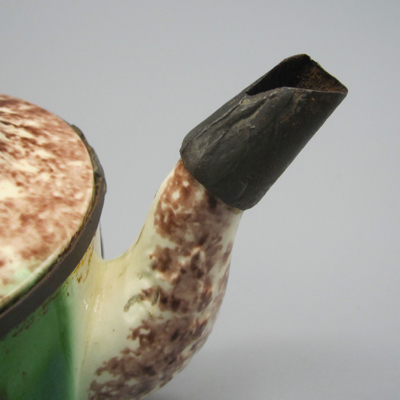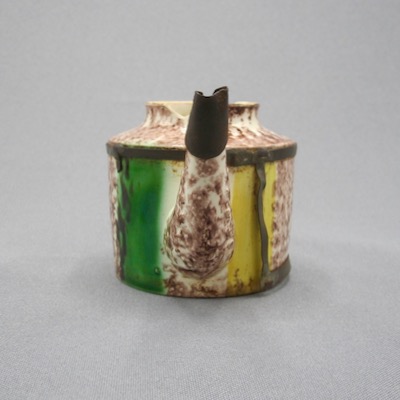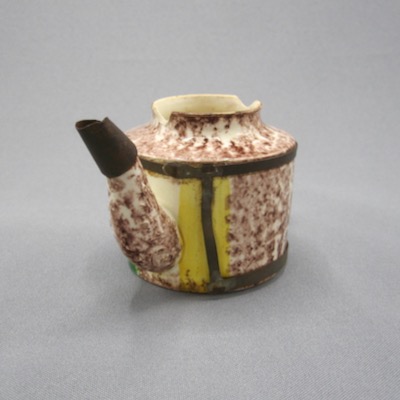 The original handle, spout, and lid on my little gem most likely resembled those on this miniature teapot of similar form and decoration.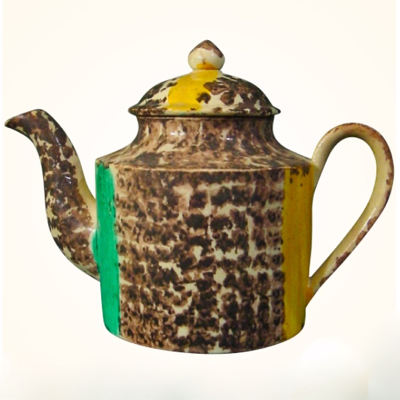 Photo courtesy of Ruby Lane
Tags: child's, creamware, English, metal bands, metal handle, metal spout, miniature, porcelain, Staffordshire