It's been a busy spring but I'm back!
This child's pearlware pottery sauce boat with pedestal foot was made in England in the late 1700s. It has cobalt blue hand-decoration in the Pagoda with Fence (aka Chinese House) pattern and measures 2.5 inches high, 4.25 inches wide from handle to spout. The metal replacement handle and support straps were most likely added by a tinker, well over 150 years ago, to replace a broken handle.
It is not unusual to find children's pieces with early repairs, as you can imagine how many tiny hands have dropped their prized pottery playthings. Actually, it's amazing how many fragile ceramic toys have survived intact. I have dozens of examples of miniatures in my collection and I would be happy just collecting these small examples of inventive repairs.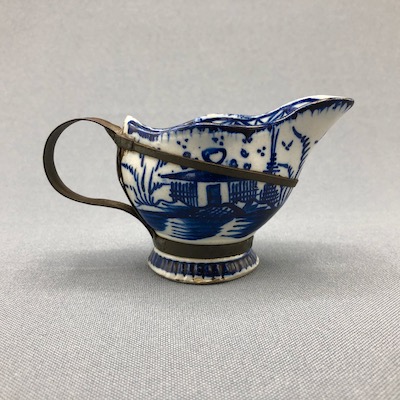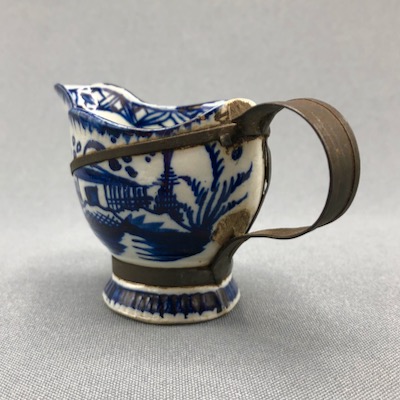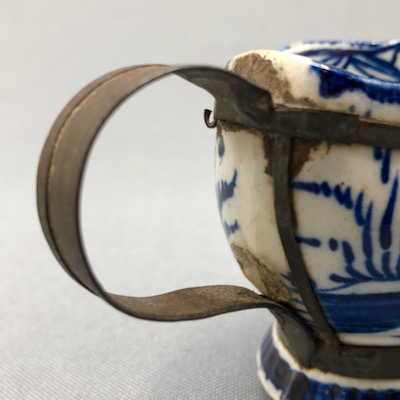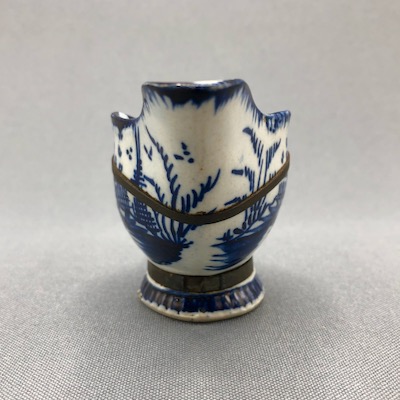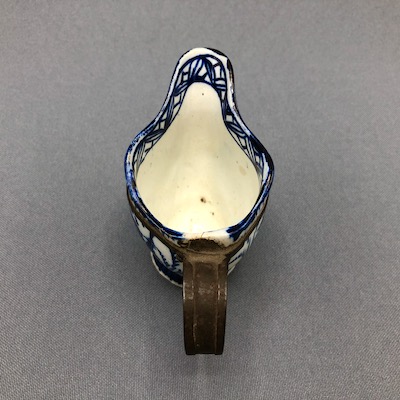 This example suggests what the original handle on my miniature sauce boat might have looked like before the handle broke off.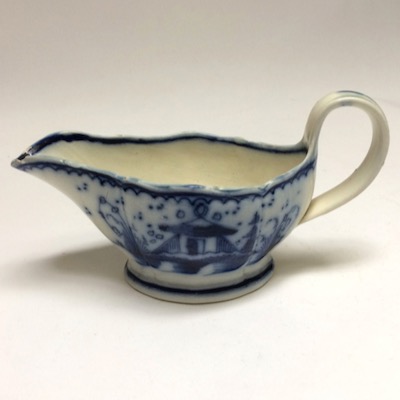 Photo courtesy of The Hoarde