This Batavian brown glazed globular form teapot with cobalt blue decoration was made in China during the middle of the Qianlong dynasty (1736-1795). Batavia ware, aka Capuchin ware or Cafe au lait, was highly favored by the Dutch and named for the city of Batavia (today Jakarta, the capital of Indonesia), the center of Dutch trade in the 18th century.
Teapot stands 5.25 inches high, 7.5 inches from handle to spout and has double repairs: a metal replacement handle wrapped in woven rattan and a silver replacement spout with engraved decoration. As if that wasn't enough, two silver coins from the reign of King Charles (Carlos) of Spain (1661-1700) were used as handle terminals. Judging from the precious materials used on both repairs, it's safe to assume that the original owner was well off.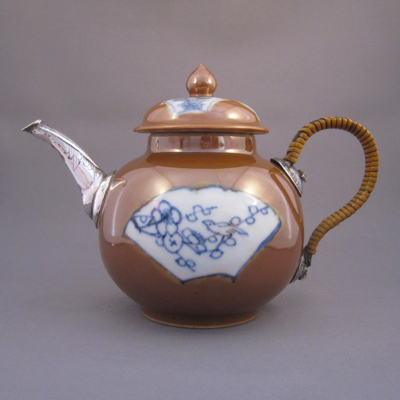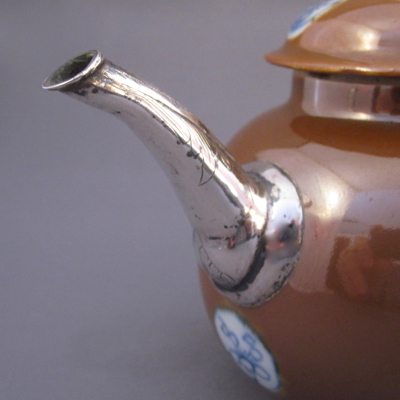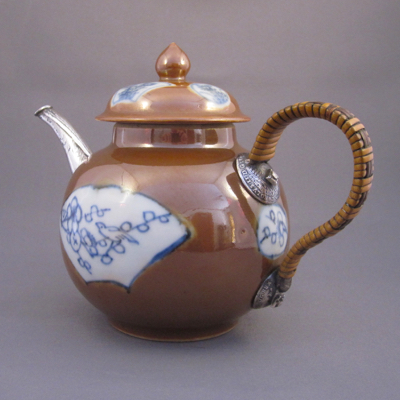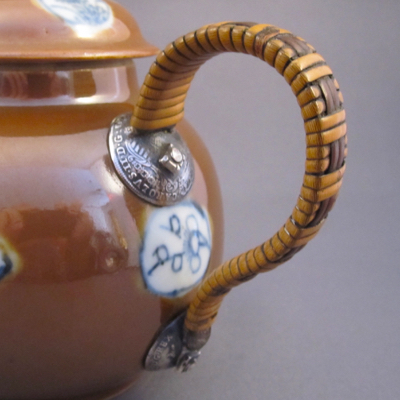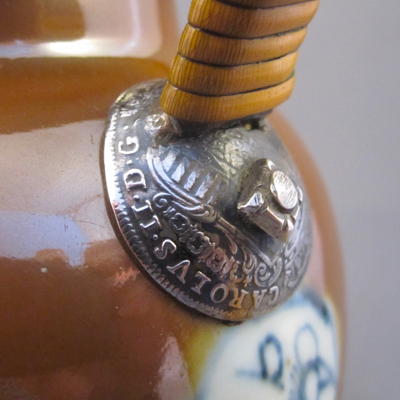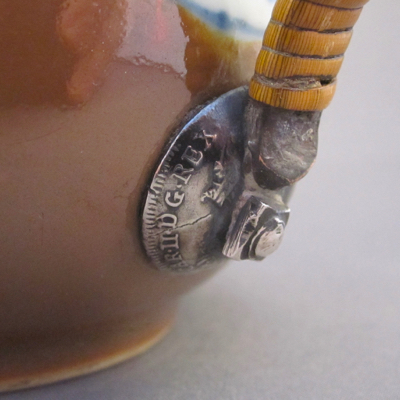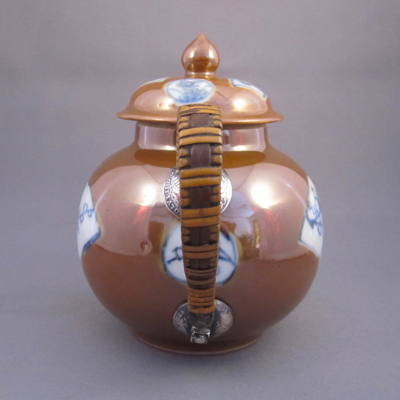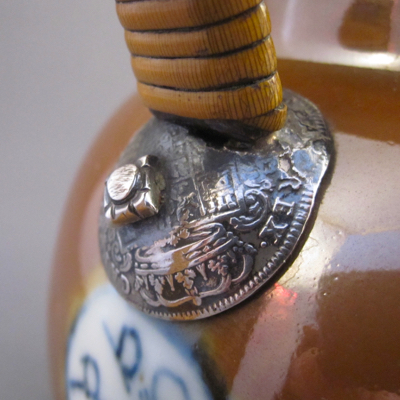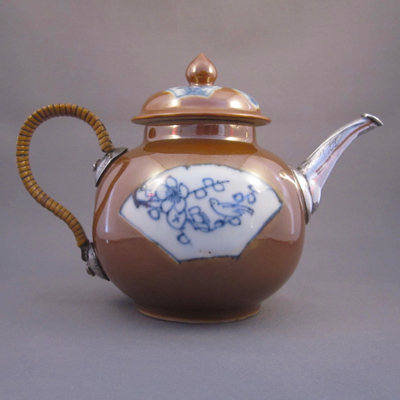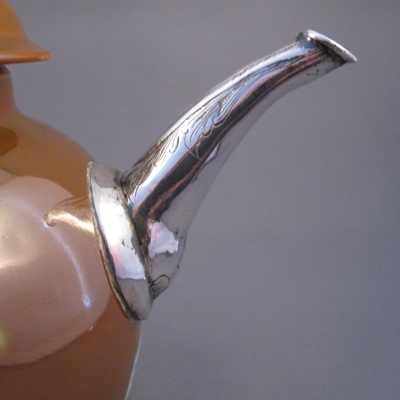 This teapot, with similar form and decoration, shows what the original handle and spout on mine might have looked like.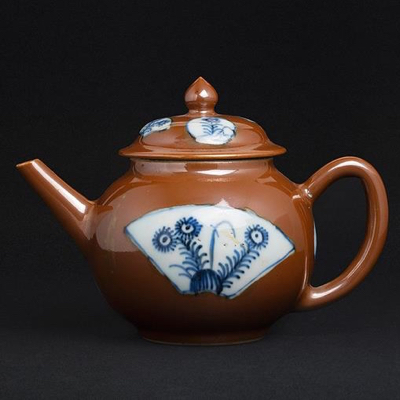 Photo courtesy of BidLive