This small lobed porcelain teapot, appears to have been made in China during the late Kangxi period (1662-1722.) It measure 4.25 inches high, 6.25 inches wide handle to spout and is decorated in the Japanese Imari palette of blue, red, gilt on white.
I love a double repair and this one delivers on both counts. We will never know if the replacement handle and spout were added at the same time or separately. The sturdy bronze replacement handle is tightly wrapped in rattan for insulation from the hot teapot contents. The metal replacement spout is more humble but allowed the tea to flow once again.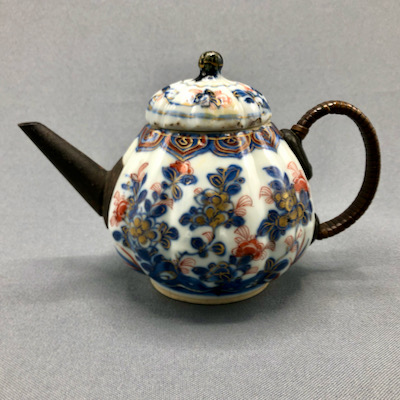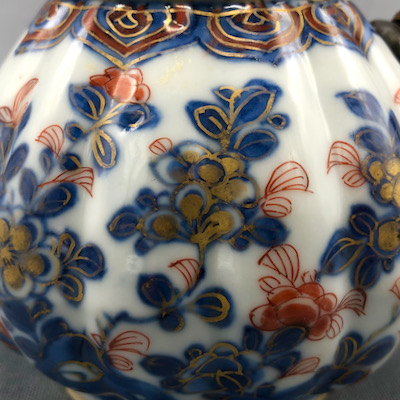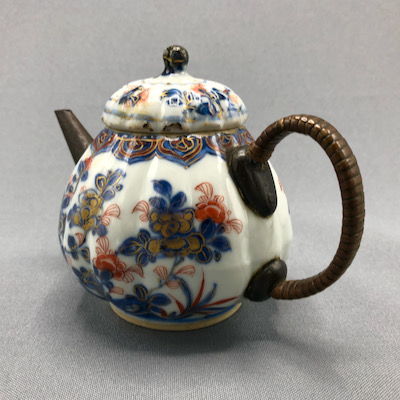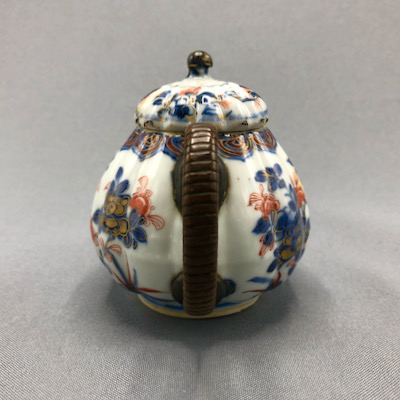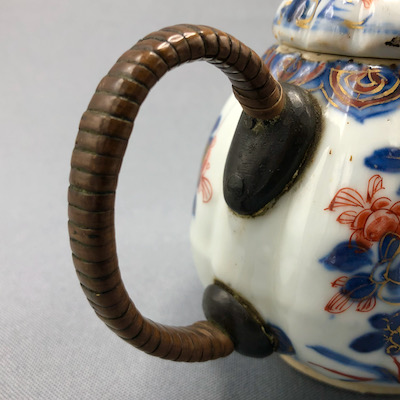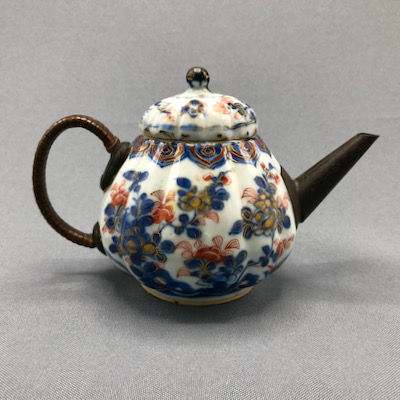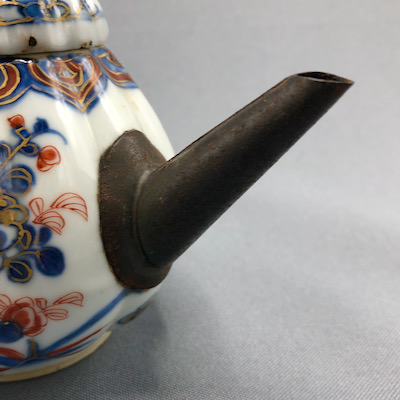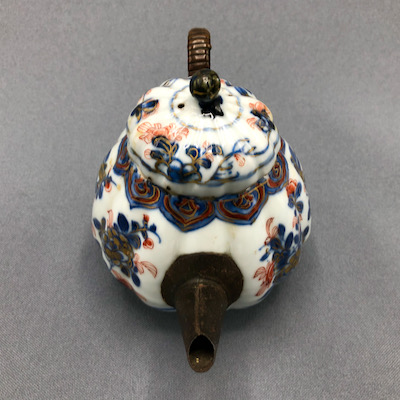 This teapot, with similar form and decoration, has all of its original parts intact. But I still like mine, with its added character, better.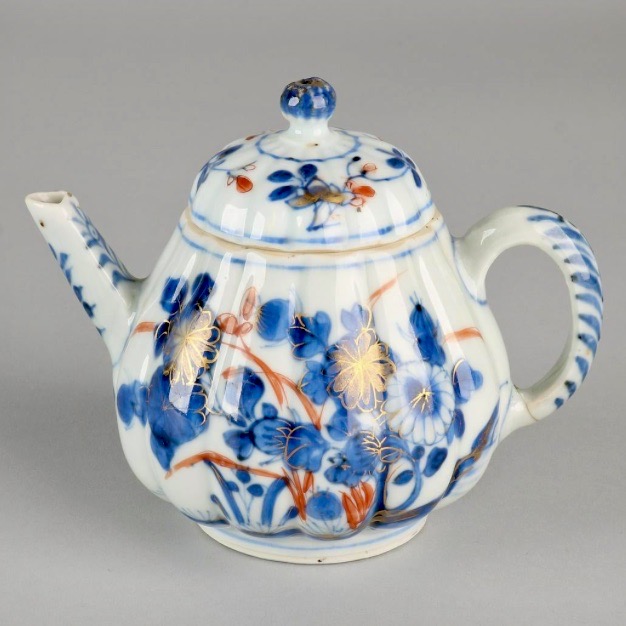 Photo courtesy of Live Auctioneers