A ribbed surface Chinese porcelain dish with the "Hundred Antiques" pattern is decorated in a famille verte palette, depicting culturally significant items of the period including vases, textiles and utensils.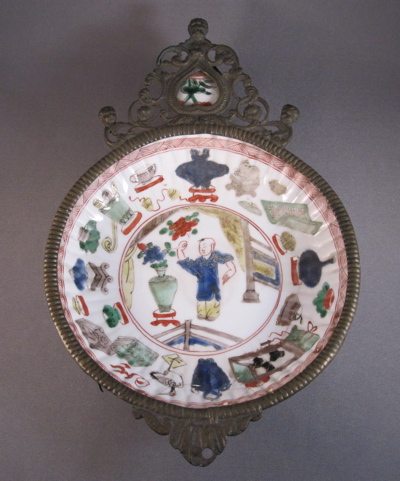 After the dish broke and was repaired with metal staples, it was placed in an elaborate circa 1750 bronze rococo mount with cherubs.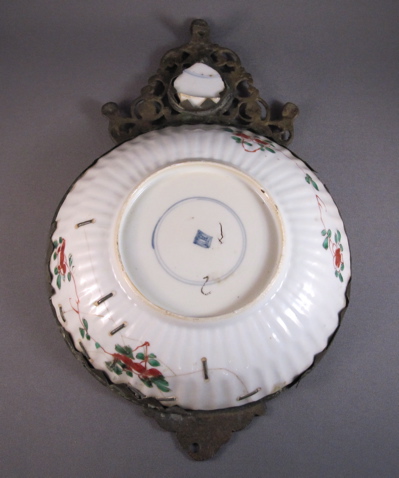 10 metal staples were used to hold this dish back together again.
The dish alone is 6″ in diameter and measures 9-3/4″ long including the added bronze mount.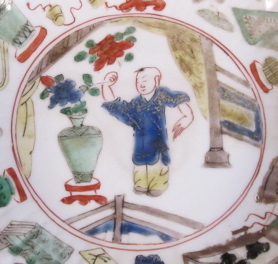 An unusual detail is a porcelain fragment from another broken object, added to the top portion of the mount.
If anyone has information on this mark, please let me know.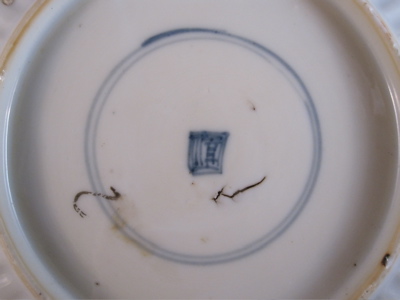 Tags: bronze, Chinese, porcelain, staples/rivets